Partners in Your Child's Growth
Is your child between 2 months and 5.5 years old? Do you have questions or concerns about your child's development? We can help through our Wee Grow program.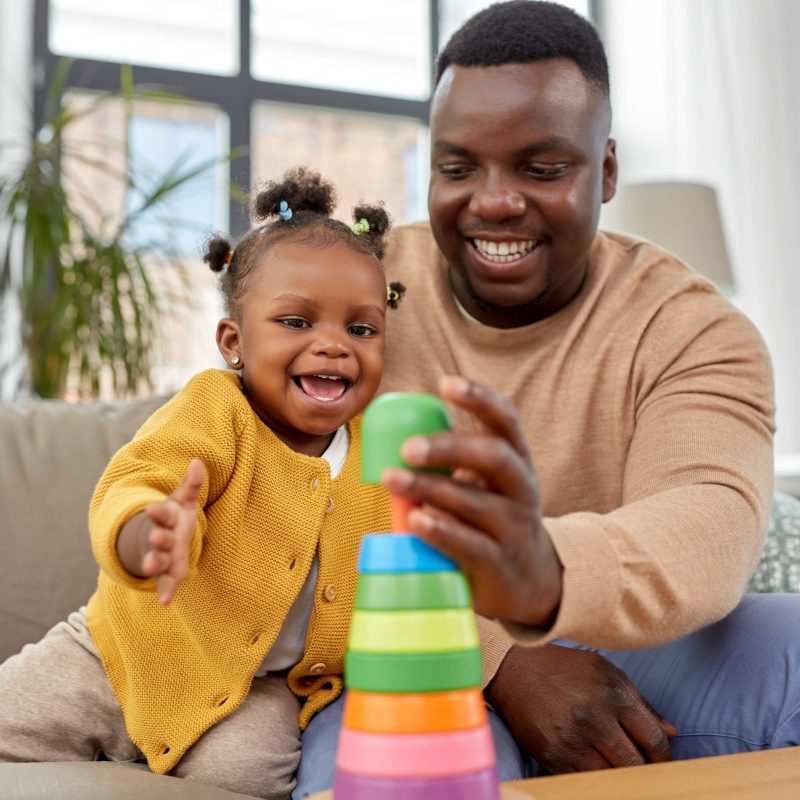 BASIC INFORMATION
What is Wee Grow?
The Wee Grow Developmental Screening program is a free program for children 2 months to 5.5 years of age through the San José Public Library. Wee Grow provides parents and caregivers with the opportunity to complete a developmental screening called the Ages & Stages Questionnaire®. If a parent has questions about their child's development, or the screening identifies a child who needs a little encouragement, trained navigators connect families to services that can help. If the family needs help in any area outside of education, the navigators can connect them to other services.
What is a developmental screening?
Developmental screening empowers parents and caregivers in their child's early education by helping them understand how their child is growing and learning. By playing games and answering questions, parents and caregivers can get a quick check on a child's milestones such as smiling, waving, walking and talking. Developmental screening can also help parents and caregivers know what milestones are appropriate for their child.
Benefits for Parents & Caregivers in Wee Grow
Receive a FREE Book upon completion.
Discover their child's strengths.
Learn about developmentally appropriate milestones.
Identify areas of development that may need encouragement and/or support.
Are connected to appropriate resources and community supports.
Are able to monitor their child's development over time.
What are the Ages & Stages Questionnaires®?
The Ages & Stages Questionnaires® are tools which help parents and caregivers identify a child's strengths and any areas that need encouragement and supports. They are completed every 3-6 months until the child turns 5.5 years old. The questionnaires screen a child's ability to:
Communicate
Move
Think
Help themselves
Interact with others
Regulate emotions
Adapt to their environment
HOW TO PARTICIPATE IN WEE GROW
In-Person
Visit one of the 6 branches currently offering Wee Grow. Check our events calendar for days and times when Navigators will be onsite:
Talk with a Wee Grow navigator. Our navigators can share early learning information, answer questions, help you complete an Ages and Stages Questionnaire for your child, and connect you to community programs and resources.
Virtually
Fill out our contact form.
Complete the Ages and Stages Questionnaire online. We'll provide you with a link to the questionnaire.
Wee Grow staff will review the results of the questionnaire and contact you to follow up with next steps.
QUESTIONS?
If you have any questions about Wee Grow or want to connect directly with Wee Grow program staff, contact us:
Related Pages
Complete this form, and our San José Public Library staff will contact you about the Wee Grow program.
The first 5 years are especially crucial for a child's physical, intellectual, and social-emotional development.