Community Engagement: Your Voice Matters
Reaching Out
The San Jose Public Library is committed to connecting and listening to San Jose residents. One way we do this is by visiting public events and talking to our residents and neighbors. What kind of community would you like to live in? What concerns do you have about your neighborhood? What kind of services and programs would you like to have at the library? These are the questions we've been asking and we've been learning a lot about the communities we serve.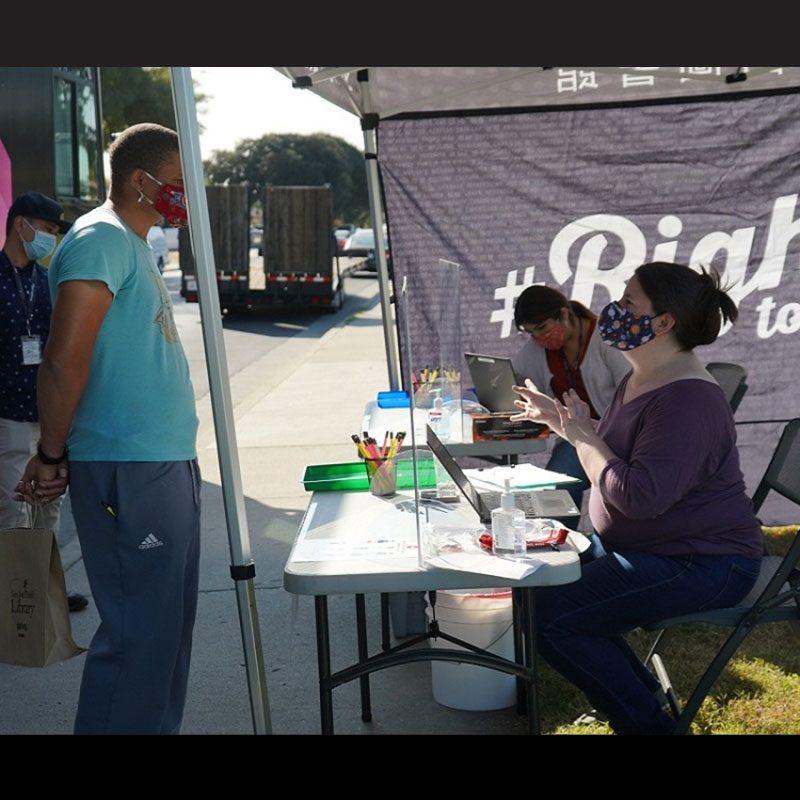 COMMUNITY SURVEY
Tell us more about the kind of community you want to live in by filling out a brief survey:
More Details
Where might you find us out in the community?
Library workers from your neighborhood can be seen at various events across the city all year long. You may run into us at back to school nights at your child's school. You may see our table at a local event such as Viva Calle. You may even run across us at places like Emma Prusch Farm Park or Happy Hollow Park and Zoo.
It's not just family venues we attend as our goal is to reach out to all ages and interests. Neighborhood association meetings, or even local area coffee shops are places you may run into us. We want to help create the kind of city you are proud to live in, and that starts by reaching out and listening to the communities we serve.
What happens with the information we gather?
The information gathered helps us to:
Build on your aspirations: Guiding City, community partner, and library efforts, based on your aspirations for our community
Find new partners: Identifying opportunities for growth and community partnerships
Develop strategies: Working on community issues together
Improve your services: Mobilizing your City, community, and library services to adapt to community aspirations
We will summarize what we heard in quarterly blogs, featured on this page below.
Your Dreams for Your City
This is your city. We want it to reflect your aspirations for the community. Come talk to us when you see us out in the community. We love hearing from you.
What We've Heard
Four times each year we share what we hear from our communities throughout the city as library staff visit public events around them.
Engagement efforts at the Cinco de Mayo community event included sharing library resources and asking people about their neighborhood.
Four times each year we share what we have been hearing from our communities throughout the city as library staff visit public events.