Prepare Your Student for the Future
The San José Public Library is proud to lead the Coding5K Challenge, a city-wide initiative designed to further enhance access to FREE, quality STEAM (Science, Technology, Engineering, Arts & Math) learning programs for students in grades, K-12.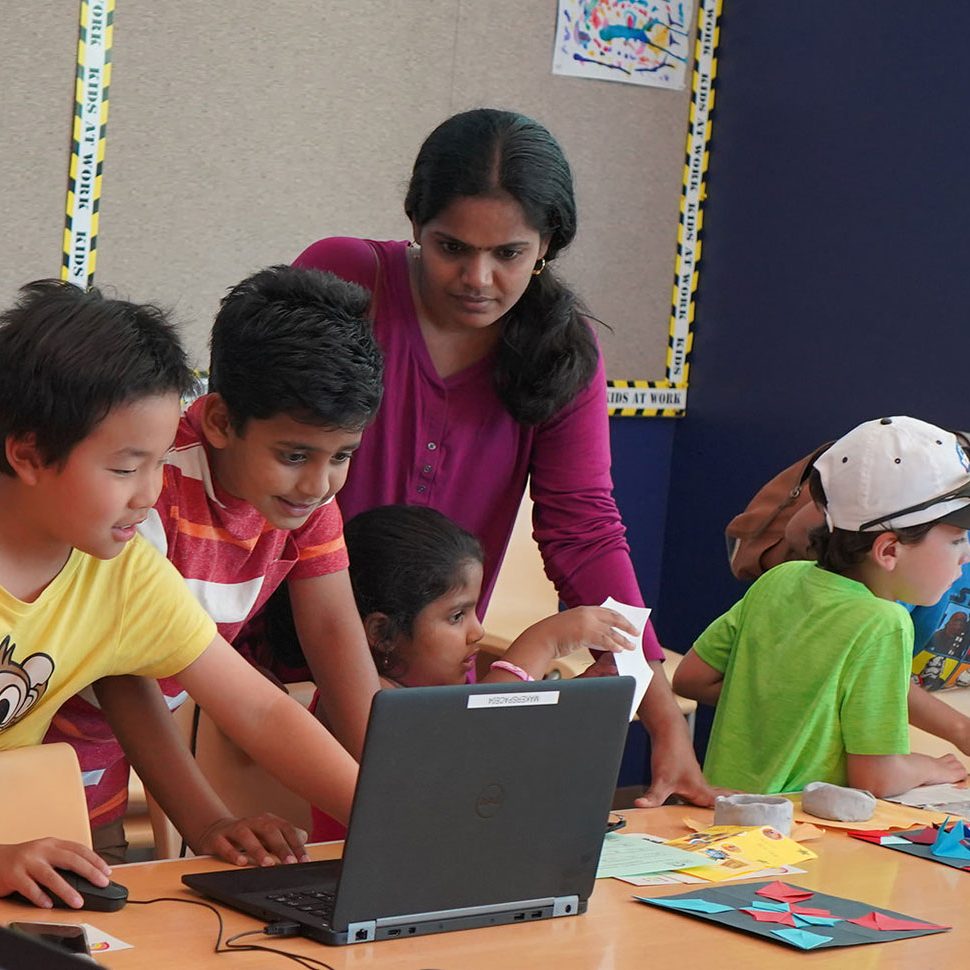 Coding For All Ages
We offer coding programs for all ages in several ways: virtual and in-person event, as well as self-paced online courses, workshops, and lessons.
Summer 2023 Coding Camps - Registration Closed
Coding5K Summer Camps are available throughout the summer! These five-day camps are available for students in grades 3–8. Experienced, certified educators will teach computer coding and its connection to topics, such as art, storytelling, robotics, and math. Camps will also include special guests and workshops, and in-person and virtual camps will be available.
Volunteer: Teach Coding
Have a passion for technology? Become a coding instructor and share your skills and talents.
Donate: Support the Future of Students
You can help strengthen San José Public Library's coding programs with contributions through the San José Public Library Foundation.
Coding5K Partners
We appreciate our partners that offer programming in coding and technical skills for youth and adults as part of their commitment to the Coding5K program and providing Silicon Valley residents with 21st century skills that make them a resource for corporations and businesses.
Coding5K Donors
We're grateful for the financial support provided by many of Silicon Valley's corporations and foundations who recognize the important role libraries play in providing access to free coding programs to better prepare our youth for a prosperous future.