Wo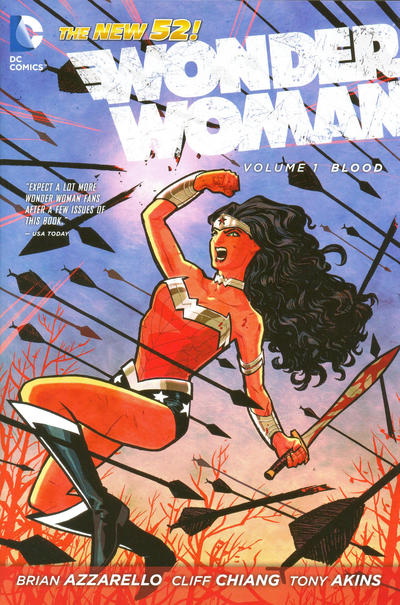 nder Woman Vol. 1: Blood
For years Diana's mother, Queen Hippolyta, has kept the truth of Diana's
existance and the identity of her father a secret. Once the secret is out, Diana isn't the only one surprised by this revelation, but so are the Greek Gods. Some embrace their newfound relative; however, some are infuriated and seek vengence. Will Wonder Woman survive this new ordeal? Or will her family be the death of her?
For weeks children have been stolen from their homes and hidden from their families. Nobody knows where they have gone or what will happen to them. Kate Kane, also known as Batwoman, is trying to figure out what has happend to them; however, how can she investigate when a government agency is hunting her down? Evil is definitely stirring up in Gotham, but will Kate decide to face her enemies or retire from being Batwoman?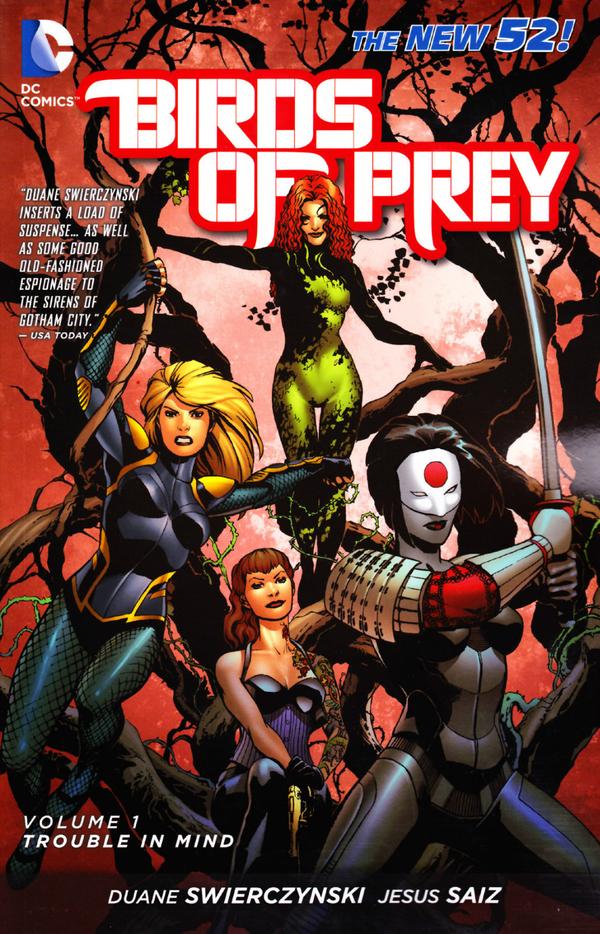 Birds of Prey Vol. 1: Trouble in Mind
Black Canary and Starling are both on the run. One is blamed for a murder she didn't commit and the other is running be she knows too much. But despite the circumstances, they join Poison Ivy and Batgirl to fight villans as Gotham's new covert ops team: The Birds of Prey.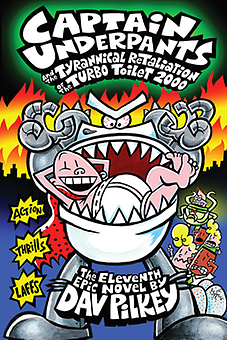 Dav Pilkey, The author of Captain Underpants, will be at Hicklebee's this September for Captain Underpants and the Tyrannical Retaliation of the Turbo Toilet 2000! Follow the mischievous adventures of George Beard and Harold Hutchins as they, and Captain Underpants of course, fight Melvin Sneedly! Will they be able to defeat Melvin using Wedgie Power? Or will their plans to save humanity be flushed away? Find out at Hicklebee's on September 7, 2014 at 2:00 PM! Join the staff, fellow book lovers, and Dav Pilkey for awesome butt-kicking action!
Location:
Hicklebee's
1378 Lincoln Ave.
San Jose, CA 95125-3010
Phone No.:
(408) 292-8880
In 2010, Congress unanimously passed Concurrent Resolution 226 calling for a national "Spirit of '45 Day" to be observed on the second Sunday in August to honor the men and women who were the ordinary heroes of the WWII era. Locally, the Spirit of '45 Day will be commemorated at History Park with a couple of events:
1940's Dance Party
Friday, August 8th 7:00-10:00 pm
History Park 635 Phelan Ave., San Jose, CA
Dance under the lights at History Park to the tunes of the big band era, featuring The Swing Solution. Period attire encouraged. Admission $10
Living History Day
Saturday, August 9th 12:00-4:00 pm
History Park 635 Phelan Ave., San Jose, CA
Live music, swing dancing, fashion show, Victory Parade, civilian & military vintage vehicles, WWII Tent City, kids activities, food and MUCH MORE!
Admission $5, City Parking $6, Kids under 10 yrs, Active Military & WWII Veterans FREE
For more information on Spirit of '45 events visit History San Jose and for library resources on World War II visit our library catalog.