With the new mobile-friendly Axis 360 site, reading on the go has never been easier! Enjoy a responsive experience on any device and have immediate access to what you are currently reading.  On-screen alerts tell you when reserved items become available, so you never miss a hold!
Advanced Searching & Filtering, Plus Flexibility!
Find exactly what you want, anywhere you are. Use the Advanced Search to search by keyword, title, author, or ISBN.  Swiftly move between the responsive website and the mobile app - your activity will sync automatically!
Reading is Easier Than Ever
The new site includes high-contrast settings to make Axis 360 easier to navigate for all patrons.
Clean New Look, Everything at Your Fingertips!
When you log in to the new site you'll see your currently checked out books on the front page -- there's no need to go any further to read!  If you can read in the browser, you'll see "READ NOW" as the first choice.  If the book can't be read in the browser and needs to be downloaded, you'll see that instead.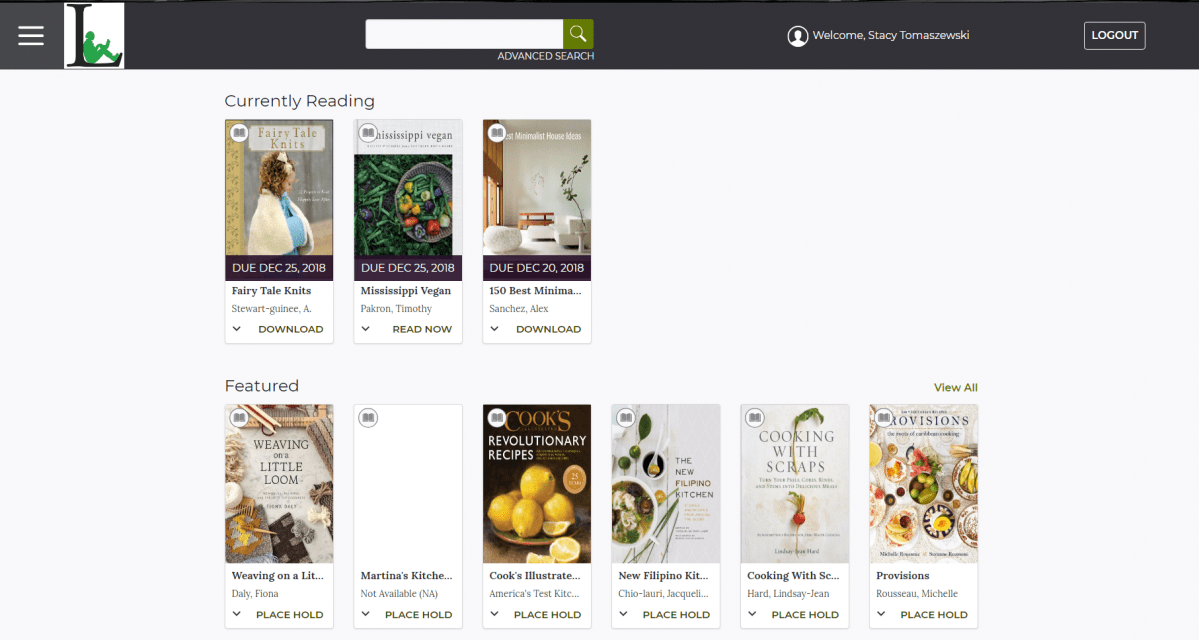 If you'd like to see your holds, and wishlist, or browse by subject, click on the hamburger menu in the upper left corner of the screen.
Change your Settings
Look for your name in the upper right side of the screen and click on the silhouette icon to see your checkout limits and view and change your settings or turn on the high contrast theme.  Here is also where you can log out.

Still Prefer the App?
No problem - the app is still the same as ever.  Keep doing what you're doing!
Let us know what you think
Try out the new site and let us know what you think!  You can comment on this post or drop us an email through this form. We'd love to hear your thoughts, suggestions, and even criticisms! Anything we can send back to the vendor about ANY of our Electronic Resources will help make them better for everyone.
Got questions? We've got answers!
Feel free to contact us. We will happily answer any questions you have!
We're always open!
Don't forget! You can find help, tips, and links to other resources on our Online Resources pages — available 24/7.