From December through March, people flocked to the library to visit our first ever Lowrider Exhibit, "Story and King: San José's Lowrider Culture"! Now that the exhibit has come to a close, it's time to thank all those who've made it a success!

It all began with a customer request for lowrider research materials; without his inquiry, the exhibit would never have happened! Thank you!
For over a year and a half, we worked to connect with members of the lowrider community. Our donors, speakers and partners took time out of their busy days to help make our vision a reality. Thank you!
With the help of over 100 individuals and car clubs, we were able to assemble more than 200 pieces of lowrider memorabilia, including photographs, magazines, programs, flyers, paintings, models, car club plaques, street signs, park signs, replicas, clothing, trophies and more. Thank you!

Our exhibit opening on December 15, 2018 had over 120 guests in attendance. It was inspiring to see different generations come together to share their stories, forge new connections, and rekindle old ones. Thank you!
Our three panel events on January 15, February 16, and March 16 resulted in a combined attendance of over 900 people. Together we celebrated lowrider history and dispelled negative stereotypes of this incredible subculture. For your boundless generosity, enthusiasm and appreciation, thank you!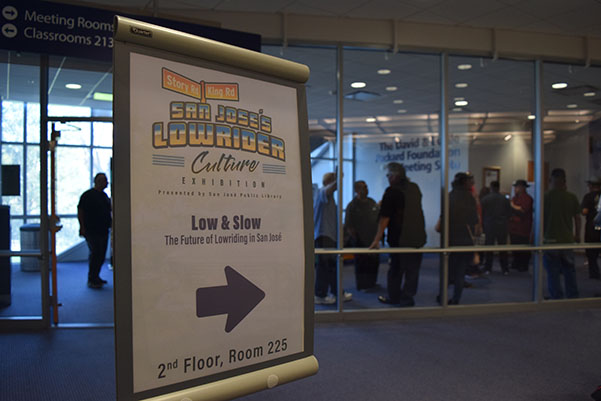 The panelists for the three events were Biney Ruiz, Jesus Flores, Daniel Martinez, Joey Flores, Hector Montenegro, Denise Sandoval, Arturo Villarreal, Mario Madrid, Mark Sermeno, Suzanne Lopez, Maria Herrera and David Polanco. We appreciate the time you took to share your experiences and knowledge with everyone. Thank you!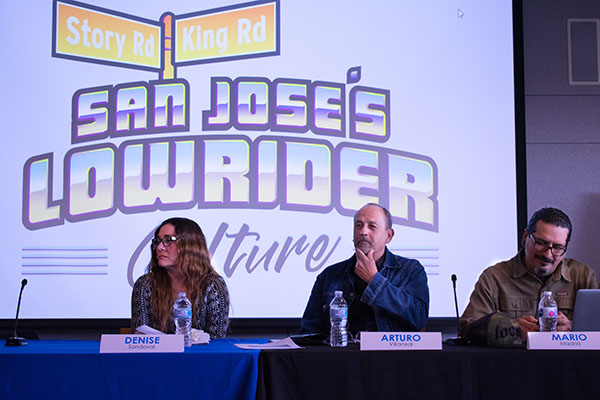 To the members of the Lowrider Council of San José and all those who volunteered to help, thank you!
Jimmy Hernandez, DJ at KKUP 91.5, helped promote the exhibit, including hosting library staff on his radio show. He also emceed the three panel events. For your immense contribution of time, energy and resources, thank you!


Jeremy Cadena (a.k.a. DJ Queso) from Westend Car Club, provided the atmosphere for our events by spinning some classic lowrider jams. Thank you!



Jorge Sanchez of Chacho's Restaurant provided snacks for all three panel events. Thank you!



Two San José City Councilmembers, Raul Peralez (District 3) and Magdalena Carrasco (District 5) demonstrated their support by speaking at our events. Thank you!


Kathryn Blackmer Reyes of San José State University's Africana, Asian American, Chicano, & Native American Studies Center (AAACNA), partnered with us to help make connections and provide guidance. Thank you!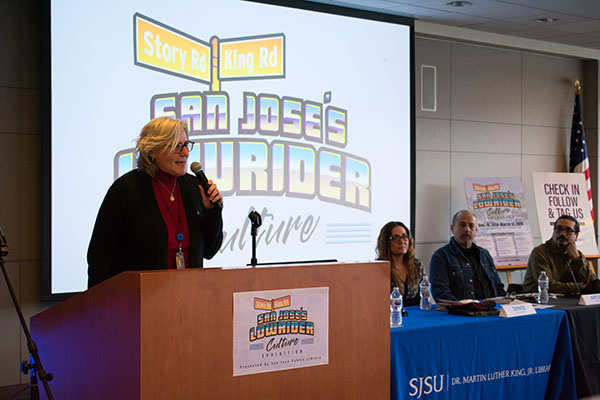 At the final panel event, the United Lowrider Council of San José presented San José Public Library's California Room staff and San José State University's AAACNA staff with a Certificate of Appreciation. Thank you!


We apologize for any names we've missed. We appreciate everything you've done to make this exhibit a triumph. THANK YOU!!!
Related Blogs