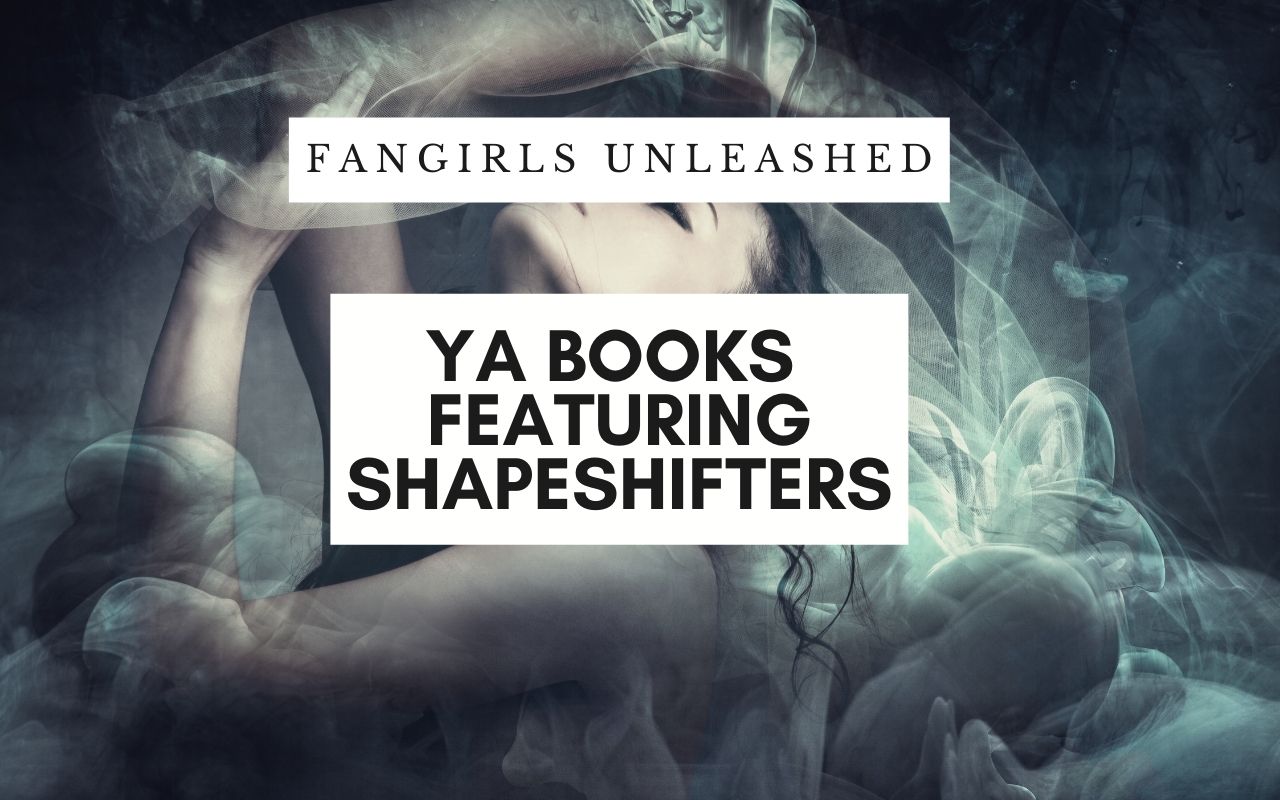 Welcome back to another Fangirls Unleashed blog post!
In this edition we'll be taking a look at young adult books with shapeshifters in them. From the classic werewolf to fierce dragons, shapeshifters come in many forms, pun intended.
Ready to transform your reading list? Let's go!
In a world where dragons and humans coexist in an uneasy truce and dragons can assume human form, Seraphina, whose mother died giving birth to her, grapples with her own identity amid magical secrets and royal scandals, while she struggles to accept and develop her extraordinary musical talents.
---
Red Wolf by Rachel Vincent
When fulfilling her duty as a shapeshifting guardian for her village means abandoning the young man she loves, the future she imagines with him, and her values, sixteen-year-old Adele must decide how far she is willing to go to keep her friends and neighbors safe.
---
Residing in a desolate abbey protected by gargoyles, two beautiful teenaged sisters in turn-of-the-twentieth-century Paris discover deadly and otherworldly truths as they search for their missing brother.
---
Fifteen-year-old Morgan has a secret: She can't wait to escape the perfect little island where she lives. She's desperate to finish high school and escape her sad divorced mom, her volatile little brother, and worst of all, her great group of friends...who don't understand Morgan at all. Because really, Morgan's biggest secret is that she has a lot of secrets, including the one about wanting to kiss another girl. Then one night, Morgan is saved from drowning by a mysterious girl named Keltie. The two become friends and suddenly life on the island doesn't seem so stifling anymore. But Keltie has some secrets of her own. And as the girls start to fall in love, everything they're each trying to hide will find its way to the surface...whether Morgan is ready or not.
---
The pristine floating city of the Heliana is home to winged-lion shapeshifters, the Leonodai. Protected from the world of humans by an elite group of warriors, the Heliana has only known peace. After years of brutal training, Rowan is ready to prove her loyalty to the city and her people to become one of the Leonodai warriors. When a deadly disease strikes the city's children, the warriors are sent on a dangerous mission to find a fabled panacea deep within enemy lands. Left behind, Rowan learns a devastating truth that could compromise the mission-- and the fate of the Heliana itself.
---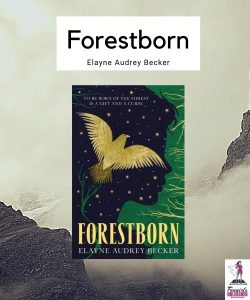 Forestborn by Elayne Audrey Becker
Rora, a young, orphaned shapeshifter in a world that fears magic, must risk everything if she hopes to save her best friend Finley from a devastating illness that is sweeping the kingdom.
---
Talon by Julie Kagawa
Long ago, dragons were hunted to near extinction by the Order of St. George, a legendary society of dragon slayers. Hiding in human form and growing their numbers in secret, the dragons of Talon have become strong and cunning, and they're positioned to take over the world with humans none the wiser.
---
Lobizona by Romina Garber
As an undocumented immigrant on the run from her father's Argentine crime-family, Manuela Azul is confined to a small apartment and a small life in Miami, Florida. Then her surrogate grandmother is attacked, lifelong lies are exposed, and her mother is arrested by ICE. Without a home, without answers, Manu investigates the only clue she has about her past: a mysterious "Z" emblem. It leads her to a secret world connected to her dead father and his criminal past. A world straight out of Argentine folklore, where the seventh consecutive daughter is born a bruja and the seventh consecutive son is a lobizón, a werewolf. A world where her unusual eyes allow her to belong. It's not just her U.S. residency that's illegal-- it's her entire existence.
---
Nimona by Noelle Stevenson
Lord Blackheart, a villain with a vendetta, and his sidekick, Nimona, an impulsive young shapeshifter, must prove to the kingdom that Sir Goldenloin and the Institution of Law Enforcement and Heroics aren't the heroes everyone thinks they are.
---
Calla and Ren have been raised knowing it is their destiny to mate with one another and rule over their shape-shifting wolf pack, but when a human boy arrives and vies for Calla's heart, she is faced with a decision that could change her whole world.
---
Sixteen-year-old Bristal discovers she is a shapeshifter, one of three remaining elicromancers tasked with guarding the realm of Nissera against dark magic while manipulating three royal families to promote peace.
---
That concludes our extensive list on YA books featuring shapeshifters.
Which one of these would you be reading next? Comment below, I would love to hear your thoughts.
Thank you for joining me on this month's blog post.
Keep an eye out for next month's blog, where I'll be debuting Part 2 of Alice in Wonderland retellings.
Until next time, happy readings bookworms!
Fun Fact
Are you unable to physically come into the library due to a temporary or permanent disability? Well, the San Jose Public Library has the solution for you! We have this amazing service called Library-by-Mail, which provides books and other select library materials to San Jose residents of all ages. To sign up you have to complete the required forms and once approved, you are eligible to use this amazing service.
Who am I?
Alyssa is a founding member of Fangirls Unleashed. Our mission is to show our patrons what's trending in the young adult world and how to explore those interests through the San Jose Public Library. Her work has included presenting on the Graphic Novel Making Contest at the California Library Association Conference, presenting on SJ Engage at the Young Adult Library Services Association Conference, and as a Guest Cosplayer at the Santa Clara City Library Comic Con. When she's not blogging you can find her sipping on an iced coffee as she studies at SJSU for her MLIS. Follow her on her Fangirls Unleashed social media channels down below to see her YA Lipstick & Books and Book Cover Cosplay series.
Fangirls Unleashed Social Media