Happy Asian-American & Pacific Islander Heritage Month!
May is one of my favorite months since it gives me a chance to share my heritage with you. As a proud Filipino-American, representation means a lot to me. You bet if I see anything written by Filipino authors such as Randy Ribay or Melissa de la Cruz, I'm heading straight to the self-checkout machine.
To further highlight this month, I'd like to share the Asian and Pacific Islander populations of San Jose compiled by AAPI Data, who focus on policy research and demographic data on Asian Americans & Pacific Islanders.
In San Jose, our Asian population is made up of those who identify as Asian Indian, Bangladeshi, Bhutanese, Burmese, Cambodian, Chinese, Filipino, Hmong, Indonesian, Japanese, Korean, Laotian, Malaysian, Mongolian, Nepalese, Okinawan. Pakastani, Sri Lankan, Taiwanese, Thai, and Vietnamese.
San Jose's Pacific Islander population is made up of those who identify as Chamorro or Guamanian, Fijian, Marshallese, Native Hawaiian, Samoan and Tongan.
Note: These groups have been organized in alphabetical order in order to not imply that one group has more importance over another.
Are you ready to celebrate Asian American & Pacific Islander Heritage month? Then let's get this reading party started and read on!
Eighteen-year-old Spencer Sandoval goes to dangerous lengths to uncover the truth about a fatal car crash and its relation to her school's honor roll.
---
Jetta, a teen who possesses secret, forbidden powers, must gain access to a hidden spring and negotiate a world roiling with intrigue and the beginnings of war.
---
After lying on her college admissions, seventeen-year-old Jasmine needs to win her senior class election, but the Iran Hostage Crisis explodes across the nightly news and her opponent begins to stir up anti-Iranian hysteria at school causing Jasmine to reconcile with her identity in way she never has before.
---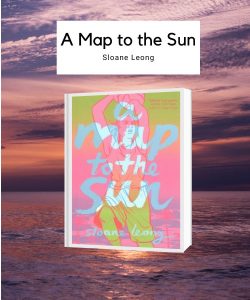 Follows a year in the life of Ren, dealing with family troubles, her role on a struggling girls' basketball team, and the return of her old friend Luna, who hopes to rekindle their friendship.
---
Struggling with her parents' divorce and her grandmother's dementia, fifteen-year-old Sarah Khan tries to distract herself in a home renovation project but instead finds the house is full of dark family secrets that give rise to ghostly apparitions.
---
While their parents deal with a scandal, sixteen-year-old Annie and her brother, Jay, spend winter break with an aunt and uncle they barely remember, uncovering family secrets.
---
An outrageous, laugh-out-loud YA rom-com about a girl who's whisked from LA to her mother's native Indonesia to get back to her roots and finds herself fake-dating the son of one of the wealthiest families there.
---
Murdered on the way to her high school graduation party, eighteen-year-old Nami Miyamoto finds herself in an afterlife ruled by Ophelia, a virtual assistant planning to eradicate human existence.
---
She grew up battling the monsters that live in the black seas, but it couldn't prepare her to face the cunning cruelty of the ruling elite.
---
Ning enters a cutthroat magical competition to find the kingdom's greatest master of the art of brewing tea, but political schemes and secrets make her goal of gaining access to royal physicians to cure her dying sister far more dangerous than she imagined.
---

Dear Reader, we have reached the end of this journey.
Which book was your favorite? Comment below, I'd love to hear your thoughts.
Until next time, happy readings!
Fun Fact
Do you ever get into a reading slump and wonder what book to read next? 5forU is the answer for you! I did not rhyme on purpose but that was a funny coincidence. 5forU is an amazing team of librarians who create personal recommendations for you based on your interests. I was having trouble finding Pacific Islander young adult authors and I simply filled out a form with my interests and books I had enjoyed in the past. Just like magic, they were able to find me 5 authors! Thank you 5forU team!
Who Am I?
Alyssa is a founding member of Fangirls Unleashed. Our mission is to show our patrons what's trending in the young adult world and local conventions along with how to explore those interests through the San Jose Public Library. Her work has included presenting on the Graphic Novel Making Contest at the California Library Association Conference, presenting on SJ Engage at the Young Adult Library Services Association Conference, and as both a Guest and Guest Cosplayer at the Santa Clara City Library Comic Con. When she's not blogging you can find her sipping on an iced coffee and reading the latest YA book. Follow her on her Fangirls Unleashed social media channels down below to see her combine YA books with her Book Cover Cosplays and Lipstick and Books series.
Fangirls Unleashed Social Media