We are officially halfway through the year already! And with school starting right around the corner, it feels like the summer days of laying on the beach and reading a book are fewer and fewer. But luckily, there are a bunch of great new releases and sequels to stories we love that came out this month.
From lush magical worlds to blossoming bisexual romances to nerdy secret societies, this month's new YA books have enough for everyone to squeeze a little more summer out of their reading lists.
July 2023 Releases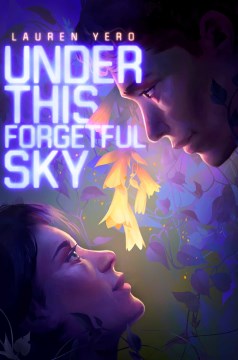 Sixteen-year-old Rumi Sabzwari has spent his entire life behind the armored walls of St. Iago, which protect citizens of the Union of Upper Cities from the outside world's environmental devastation. But when rebels infect his father with a fatal virus, Rumi escapes St. Iago, desperate to find a cure.
In the ruined city of Paraíso, Rumi meets fifteen-year-old Paz, who agrees to guide him on his journey. As they travel together, Rumi finds himself drawn to Paz—and behind her tough exterior, she begins to feel the same way. But Paz knows more about Rumi's father's illness than she's saying and has her own agenda. With the powerful forces at play in their cities putting them at odds, can the two learn to trust in each other—enough to imagine a different world?
---
Eloise Deane is the worst and doesn't care who knows it. She's grumpy, prefers to be alone, and is just slogging through senior year with one goal: get accepted to USC and move to California. So when her guidance counselor drops the bombshell that to score a scholarship she'll desperately need, her applications require volunteer hours, Eloise is up for the challenge. Until she's paired with LifeCare, a volunteer agency that offers social support to lonely seniors through phone calls and visits, basically, it's a total nightmare for Eloise's anxiety.
Eloise realizes she's made a huge mistake—especially when she's paired with Austin, the fellow volunteer who's the sunshine to her cloudy day. But as Eloise and Austin work together to keep Marianne Landis—the mysterious former frontwoman of the 1970s band the Laundromats—company, something strange happens. She actually… likes Marianne and Austin? Eloise isn't sure what to do with that, especially when her feelings toward Austin begin to blur into more-than-friends territory.
And when ex-girlfriends, long-buried wounds, and insecurities reappear, Eloise will have a choice to make: go all in with Marianne and Austin or get out before she gets hurt.
---
On prom night, Hannah MacLaren sits in the headmaster's office in her fanciest dress, soaked to the bone. She is in huge trouble after pulling the fire alarm right as the prom was about to be crowned. But Hannah had her reasons . . .
One year ago, her cousin Sophie, who was also her best friend and the person she loved most in the world, died of an overdose. Drowning in grief, Hannah became obsessed with who gave Sophie those pills? Who is refusing to give her family the closure they deserve?
Then she concocted a enroll at her cousin's fancy private school with a new look and a mouthful of lies, and finally uncover the truth.
But Hannah didn't expect all the lines to blur. She didn't expect Sophie's friends to be so complicated. She didn't expect to fall for her longtime enemy. Now, she must choose to either let herself really mourn Sophie and move on, or see her search through to its explosive end--even if it means destroying herself.
---
Seventeen-year-old Olivia Chang is at her fourth school in seven years. Her self-imposed solitude is lonely, but safe. At Plainstown High, however, Olivia's usual plan of anonymity fails when the infamous Mitzi Clarke (influencer, queen bee, bully) makes a pointed racist comment in class. Olivia knows what she must do: let it go. But Olivia is tired of ignoring things just so she can survive. This time, she defends herself.
That is the end of her invisible life.
Soon, Olivia discovers and joins forces with, the Nerd Net: a secret society who has been thwarting Mitzi's reign of terror for months. Together, they plan to unite the masses and create true change at Plainstown High.
But in order to succeed, Olivia must do something even more terrifying than lead a movement: trust other people. She might even make true friends along the way . . . if Mitzi doesn't destroy her first.
---
Old money. New secrets. One killer party.
Scoring an invitation for membership to the exclusive Legacy Club in New York City is more than an honor. It gives you a lifetime of access to power and wealth beyond any prep school doors and guaranteed safety and security as Legacy Club members always look out for their own. That is, after you make it through a rigorous week of events and the extravagant gala, the Legacy Ball.
So it's not surprising when Excelsior Prep seniors Bernie Kaplan, Isobel Rothcroft, and Skyler Hawkins are nominated as Legacies; their family pedigrees have assured their membership since birth—even if they're all keeping secrets that could destroy their reputations. But scholarship kid from Queens Tori Tasso? She's a surprise nominee, someone no one saw coming. Tori's never fit in this world of designer bags, penthouse apartments, and million-dollar donations. So what did she do to secure her place?
The night of the Legacy Ball is supposed to be the best night of these seniors' lives, a night of haute couture, endless champagne, and plenty of hushed gossip.
Everyone expects a night of luxury and excess.
No one expects their secrets to come out.
Or for someone to die trying to keep them hidden.
---
Some girls call their mother their best friend. Marisol? She could never relate. She and her mom were forever locked in an argument with no beginning and no end.
But when her mother dies suddenly, Marisol is left with no one to fight against, haunted by all the things that she both said and didn't say. And when Marisol sleeps with her best friend's boyfriend—and then punches said best friend in the face—she's left alone, with nothing but a burning anger.
And Marisol is determined to stay angry. After all, there's a lot to be angry about. But as a new friendship begins to develop, Marisol reluctantly starts to open up to her, and to the possibility there's something else on the other side of that anger—something more to who she is, and who she could be.
---
Further Reading