We are officially halfway through 2021 already! And with school starting up right around the corner, it feels like the summer days of laying on the beach and reading a book are fewer and fewer. But luckily, there are a bunch of great new releases and sequels to stories we love that came out this month.
From music festivals and k-pop stars to blood-thirsty princes and vengeful ghosts, July's new YA books have enough for everyone to squeeze a little bit more summer out of their reading lists.
July 2021 Releases
Shiori, the only princess of Kiata, has a secret. Forbidden magic runs through her veins. Normally she conceals it well, but on the morning of her betrothal ceremony, Shiori loses control. At first, her mistake seems like a stroke of luck, forestalling the wedding she never wanted, but it also catches the attention of Raikama, her stepmother.
Raikama has dark magic of her own, and she banishes the young princess, turning her brothers into cranes and warning Shiori that she must speak of it to no one: for with every word that escapes her lips, one of her brothers will die.
Penniless, voiceless, and alone, Shiori searches for her brothers and, on her journey, uncovers a conspiracy to overtake the throne--a conspiracy more twisted and deceitful, more cunning and complex, than even Raikama's betrayal. Only Shiori can set the kingdom to rights, but to do so, she must place her trust in the very boy she fought so hard not to marry. And she must embrace the magic she's been taught all her life to contain--no matter what it costs her.
---
Olivia is an expert at falling in love . . . and at being dumped. But after the fallout from her last breakup has left her an outcast at school and at home, she's determined to turn over a new leaf. A crush-free weekend at Farmland Music and Arts Festival with her best friend is just what she needs to get her mind off the senior year that awaits her.
Toni is one week away from starting college, and it's the last place she wants to be. Unsure about who she wants to become and still reeling in the wake of the loss of her musician-turned-roadie father, she's heading back to the music festival that changed his life in hopes that following in his footsteps will help her find her own way forward.
When the two arrive at Farmland, the last thing they expect is to realize that they'll need to join forces in order to get what they're searching for out of the weekend. As they work together, the festival becomes so much more complicated than they bargained for, and Olivia and Toni will find that they need each other and music more than they ever could have imagined.
---
XOXO by Axie Oh
Cello prodigy Jenny has one goal: to get into a prestigious music conservatory. When she meets mysterious, handsome Jaewoo in her uncle's Los Angeles karaoke bar, it's clear he's the kind of boy who would uproot her careful plans. But in a moment of spontaneity, she allows him to pull her out of her comfort zone for one unforgettable night of adventure…before he disappears without a word.
Three months later, when Jenny and her mother arrive in South Korea to take care of her ailing grandmother, she's shocked to discover that Jaewoo is a student at the same elite arts academy where she's enrolled for the semester. And he's not just any student. He's a member of one of the biggest K-pop bands in the world—and he's strictly forbidden from dating.
When a relationship means throwing Jenny's life off the path she's spent years mapping out, she'll have to decide once and for all just how much she's willing to risk for love.
---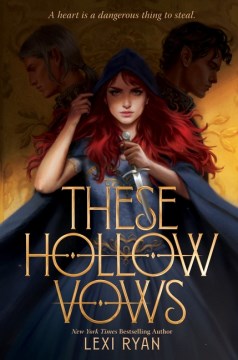 Brie hates the Fae and refuses to have anything to do with them, even if that means starving on the street. But when her sister is sold to the sadistic king of the Unseelie court to pay a debt, she'll do whatever it takes to get her back—including making a deal with the king himself to steal three magical relics from the Seelie court.
Gaining unfettered access to the Seelie court is easier said than done. Brie's only choice is to pose as a potential bride for Prince Ronan, and she soon finds herself falling for him. Unwilling to let her heart distract her, she accepts help from a band of Unseelie misfits with their own secret agenda. As Brie spends time with their mysterious leader, Finn, she struggles to resist his seductive charm.
Caught between two dangerous courts, Brie must decide who to trust with her loyalty. And with her heart.
---
Hannah Ashton wakes up to silence. The entire city around her is empty, except for one other person: Leo Sterling. Leo might be the hottest boy ever (and not just because he's the only one left), but he's also too charming, too selfish, and too devastating for his own good, let alone Hannah's.
Stuck with only each other, they explore a world with no parents, no friends, and no school and realize that they can be themselves instead of playing the parts everyone expects of them. Hannah doesn't have to be just an overachieving, music-box-perfect ballerina, and Leo can be more than a slacker, 80s-glam-metal-obsessed guitarist. Leo is a burst of honesty and fun that draws Hannah out, and Hannah's got Leo thinking about someone other than himself for the first time.
Together, they search for answers amid crushing isolation, but while their empty world may appear harmless . . . it's not. Because nothing is quite as it seems, and if Hannah and Leo don't figure out what's going on, they might just be torn apart forever.
---
Jake Livingston is one of the only Black kids at St. Clair Prep, one of the others being his infinitely more popular older brother. It's hard enough fitting in but to make matters worse and definitely more complicated, Jake can see the dead. In fact he sees the dead around him all the time. Most are harmless. Stuck in their death loops as they relive their deaths over and over again, they don't interact often with people. But then Jake meets Sawyer. A troubled teen who shot and killed six kids at a local high school last year before taking his own life. Now a powerful, vengeful ghost, he has plans for his afterlife–plans that include Jake. Suddenly, everything Jake knows about ghosts and the rules to life itself go out the window as Sawyer begins haunting him and bodies turn up in his neighborhood. High school soon becomes a survival game–one Jake is not sure he's going to win.
---
Further Reading