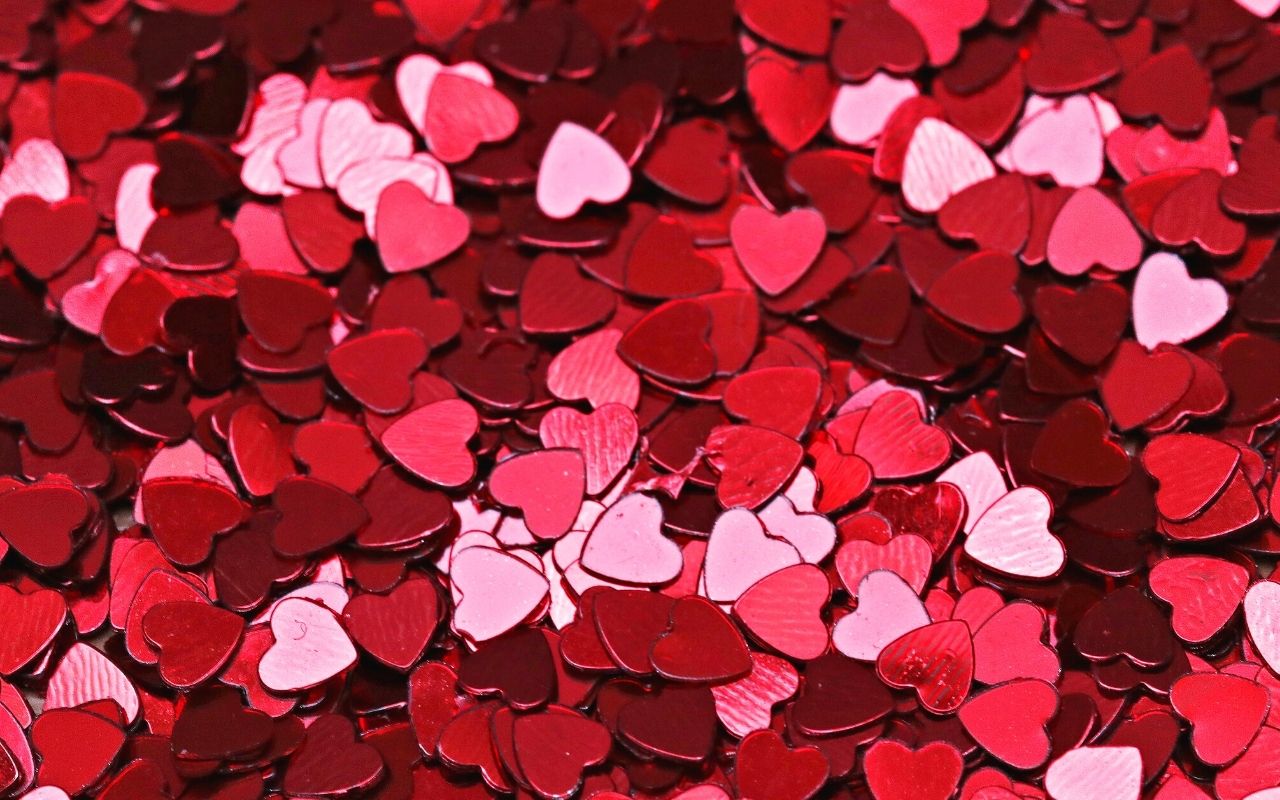 Have you ever imagined what it would be like to bump into a Hollywood heartthrob or an undercover prince and find yourself in the ultimate fairy tale? Whether you're rooting for royalty, a rock star, or a sports player, it's safe to say that we all secretly wish for a charming, rich, and famous person to sweep us off our feet and make us want for nothing. 
And there's no better way to satiate that longing and celebrate Valentine's Day than by living vicariously through the fictional main characters of these young adult celebrity romance books below.
Maddie McPherson is sick of Normal—both her hometown of Normal, Illinois and of being the 'normal' sibling. But when she lands a summer internship with a sports marketing firm, she finally has a chance to crawl out of her genius brother's shadow. Not to mention, a glowing letter of recommendation could secure her admission to her dream college.
But Maddie's nickname is "CalaMaddie" for a reason, and when the company tasks her with repairing the image of teen soccer phenom Gabriel Fortunato, she wonders if she's set herself up for embarrassment. Gabriel is a tabloid magnet who's best-known for flubbing Italy's World Cup hopes. As Maddie works with him to develop "pleasant and friendly" content for social media, she also learns he's thoughtful, multi-talented, and fiercely loyal—maybe even to a fault. Falling for a footballer is exactly how CalaMaddie would botch this internship, but with the firm pressuring her to get the job done, perhaps her heart is worth risking?
---
Luna is one of the most famous singer-songwriters in the world. But she's barely keeping it together. Demands from her family, friends, and fans have all become too much, especially when she starts receiving threatening messages from a dangerous stalker.
That's when Will comes into the picture. A Marine who has just returned from a tour in Afghanistan, Will is unsure what to do with the next chapter of his life. So when a job working security comes up, he figures he'd be a perfect fit. But Will wasn't expecting a job that thrusts him so into the limelight—and he definitely wasn't expecting Luna, a human hurricane who's used to getting whatever she wants.
Once Luna begins to let her guard down and show her real self to Will, their relationship moves from professional friendship to something more. As Will battles his inner demons and Luna attempts to escape the realities of fame, they discover a deep connection that can't be denied. But Will knows he shouldn't compromise himself with a client. It's too risky. Too complicated.
And yet none of that matters when the threats against Luna only get worse, leading to an altercation that could mean both Will and Luna losing the one thing that means everything to them—each other.
---
10:00 p.m.: Lucky is the biggest K-pop star on the scene, and she's just performed her hit song "Heartbeat" in Hong Kong to thousands of adoring fans. She's about to debut on The Tonight Show in America, hopefully, a breakout performance for her career. But right now? She's in her fancy hotel, trying to fall asleep but dying for a hamburger.
11:00 p.m.: Jack is sneaking into a fancy hotel on assignment for his tabloid job that he keeps secret from his parents. On his way out of the hotel, he runs into a girl wearing slippers, a girl who is single-mindedly determined to find a hamburger. She looks kind of familiar. She's very cute. He's maybe curious.
12:00 a.m.: Nothing will ever be the same.
---
In a dingy Los Angeles club late one night, Cameron and Nate meet and find they have much more in common than their love of an obscure indie band. But when Nate learns that Cameron is the heir to a record label, the very one that destroyed his father's life, he runs away as fast as he can. The only evidence of their brief but intense connection is a blurry photo Cameron snaps of Nate's Sharpie-decorated Chuck Taylors as he flees.
Considering that Cameron is a real-life Prince Charming--he's handsome, famous, and rich--it's only fitting that he sets out to find the owner of the Sharpied shoes. Cameron's twin sister, a model, and socialite posts the picture of Nate's shoes on Instagram to her legions of fans with the caption, "Anyone know the gorgeous owner of these shoes? My hottie brother is looking for him." The internet just about breaks with the news of a modern fairy tale, and the two become entwined in each other's lives in this sparkling story about the power of music, the demons that haunt us, and the flutterings of first real love.
---
Millie Quint is devastated when she discovers that her sort-of-best friend/sort-of-girlfriend has been kissing someone else. And because Millie cannot stand the thought of confronting her ex every day, she decides to apply for scholarships to boarding schools . . . the farther from Houston, the better.
Millie can't believe her luck when she's accepted into one of the world's most exclusive schools, located in the rolling highlands of Scotland. Everything about Scotland is different: the country is misty and green; the school is gorgeous, and the students think Americans are cute.
The only problem: Mille's roommate Flora is a total princess.
She's also an actual princess. Of Scotland.
At first, the girls can barely stand each other--Flora is both high-class and high-key--but before Millie knows it, she has another sort-of-best-friend/sort-of-girlfriend. Even though Princess Flora could be a new chapter in her love life, Millie knows the chances of happily ever afters are slim . . . after all, real life isn't a fairy tale . . . or is it?
---
After a year of college, Pablo is working at his local twenty-four-hour deli, selling overpriced snacks to brownstone yuppies. He's dodging calls from the student loan office, and he has no idea what his next move is.
Leanna Smart's life so far has been nothing but success. Age eight: Disney Mouseketeer; Age fifteen: first #1 single on the US pop chart; Age seventeen, *tenth* #1 single; and now, at Age nineteen…life is a queasy blur of private planes, weird hotel rooms, and strangers asking for selfies on the street.
When Leanna and Pab randomly meet at 4:00 a.m. in the middle of a snowstorm in Brooklyn, they both know they can't be together forever. So, they keep things on the down-low and off Instagram for as long as they can. But it takes about three seconds before the world finds out…
---
Further Reading