Day 11: Farewell to Gettysburg
On Thursday April 20, 1978, I awoke in my tent which was pitched in a wooded area of the Gettysburg battlefield. On that dreary morning I packed up my gear and wandered around the town of Gettysburg a bit more. I visited the site where Lincoln gave his Gettysburg Address and the weather well-reflected the somberness of the speech, a speech that I'd memorized for fun in the 4th grade. Standing there, it seemed as though nothing much had changed since the day he'd spoken to a small crowd in 1863.
I decided that it was time to move on, and purchased a bus ticket for El Paso, Texas. I'd spent part of the summer of 1976 with my cousins who lived in El Paso, and there was a girl who lived across the street. My cousins were very open and welcoming, and circling down through Texas seemed like a good way to continue my journey. Once on the bus, I began a two-day journey that would take me down through Missouri, Oklahoma, and then through Texas to El Paso.
A Bite to Eat
The two-day journey from Gettysburg to El Paso was spent almost entirely on the bus, so rest stops along the way were always quite welcome. In St. Louis, Missouri we were given 30 minutes along with a warning to be back on the bus on time. I really don't remember how or where I ate during most of my time on the road, but this is one meal I remember with a smile. Looking for something a little better than the usual bus station fare, I ventured out of the depot and asked a taxi driver if there was a nearby diner. He said there was one immediately around the corner. So, I wandered around the corner, opened a door and stepped inside. As I stepped in, all of the customers looked up. I hesitated as I realized that everyone else was African American, and that I had no idea if I was welcome or not. My concern soon evaporated as a smiling waitress holding a sheet of hot biscuits welcomed me and invited me to have a seat. I explained that I didn't want to miss my bus and asked if I could have a couple of those biscuits to go. I left happily with two huge biscuits loaded with butter and strawberry jam.

Home Away from Home
I arrived in El Paso on Saturday April 22. I called my cousins, and Billy came out and picked me up. The Casillas family consisted of my mom's cousin Sandi, her husband Hector, and their children Eddie, Blanche, Billy, Emily (Emi), and Ralph. I was welcome to stay for some indefinite time, and I decided that I'd help Billy with his morning paper route. Sleeping in the lower half of Billy's bunk beds, we'd wake up at 4 o'clock each morning and take the truck to the Piggly Wiggly grocery store. There we would fold newspapers and pile them into the cab, leaving just enough room for Billy and me. As we approached a customer's house, Billy would call out, "Throw!" and I'd sling a paper as best I could through the opened window. Sometimes afterwards we'd stop by a donut shop where Billy's friend would give us free day-old donuts.
Out in the West Texas Town of El Paso
"...I fell in love with a Mexican girl." So goes the popular song by Marty Robbins. There was some truth to those words for me, as two years earlier I'd visited my cousins and spent most of my time cuddled-up with a neighbor girl named Lisa. I was disappointed though not surprised to learn that she had a new boyfriend, so I spent my days working on watercolors and hanging out at my cousin Sandi's art studio in town. Sandi was a talented and well-known artist in the El Paso community, specializing in watercolors, printmaking, and ceramics. In the afternoons she'd have me run across the street for little cans of Piña Colada and packets of smoked almonds.
Truth or Consequences
One of my first projects was a t-shirt design for the Truth or Consequences, New Mexico annual fiesta, held the first weekend of May. There was a fiddle contest that year, so I created an image of a cowboy playing the fiddle while riding a bucking bronco. Billy designed a graphic of a fiddle and we both included the name and dates of the event. We then transferred the designs to silkscreens for screen-printing onto t-shirts at the fiesta. Most of us then piled into the truck and headed to Truth or Consequences for the fiesta the weekend of May 6, camping out of the truck and a tent.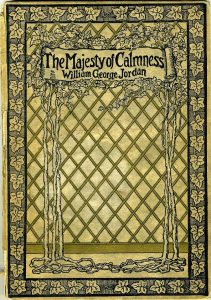 No Free Lunch!
One day Billy decided to take me to a place called "The Library" for lunch. Billy was rather frugal with his hard-earned dollars, and as with his ability to obtain free donuts, he was anxious to show me his system for a free lunch. Inside the restaurant, we were seated, and each ordered a soda. We were then invited to help ourselves to hor dourves for Happy Hour. So, we headed over to the buffet table and began loading small paper plates with ribs, hot dogs, cheese, carrots and celery, each stacking plates on top of one another and carefully balancing them back to our table. After a while our waiter came back to take our order (and remove our empty plates). Following Billy's lead, we each ordered another soda, and then headed back over to the buffet table to stack up more plates! Yeah, I did feel rather awkward and was surprised that we were getting away with this, however the waiter didn't seem to mind at all. In fact, when Billy and I went to pay our tab ($2 each), the friendly gal at the register handed us each an old, discarded library book which could be redeemed on our next visit for...free sodas!

Write if You Find Work
During my stay I'd been keeping my eyes open for work. My cousin Blanche tried with a stained-glass shop, and I had an offer to do some sign-painting that fell through. In the last week of May, I was offered an evening chef position at Village Inn Pizza on N. Mesa Street at $2.65 an hour. On my first day, the manager went over the fairly simple process of making pizzas. There was a machine for rolling out the pre-made dough, and all of the ingredients were weighed. I was also shown how to make sandwiches, though I don't recall ever making one. After a rather cursory training, the manager handed me his phone number and said to call if I had any questions. From there, the waitress and I were left on our own to run the restaurant. At one point the waitress asked me how to ring up a particular item. I explained that it was my first day and that I hadn't been trained on the register. She laughed and said that it was her first day too! Well we got through it somehow. We closed that night at 11 pm, and then I got to do the dishes while the waitress closed down the salad bar. The manager showed up about midnight and kindly drove me home. I stuck with it for about three days.

On the Road Again
Though I was still welcome, it became clear to me that I'd imposed on my cousins long enough, and that my future awaited me back home in San Jose. I was ready for adventure again, so there would be no more bus rides. Join me as I hit the open road again in the Part 3 conclusion of my journey.
Further Reading from the California Room