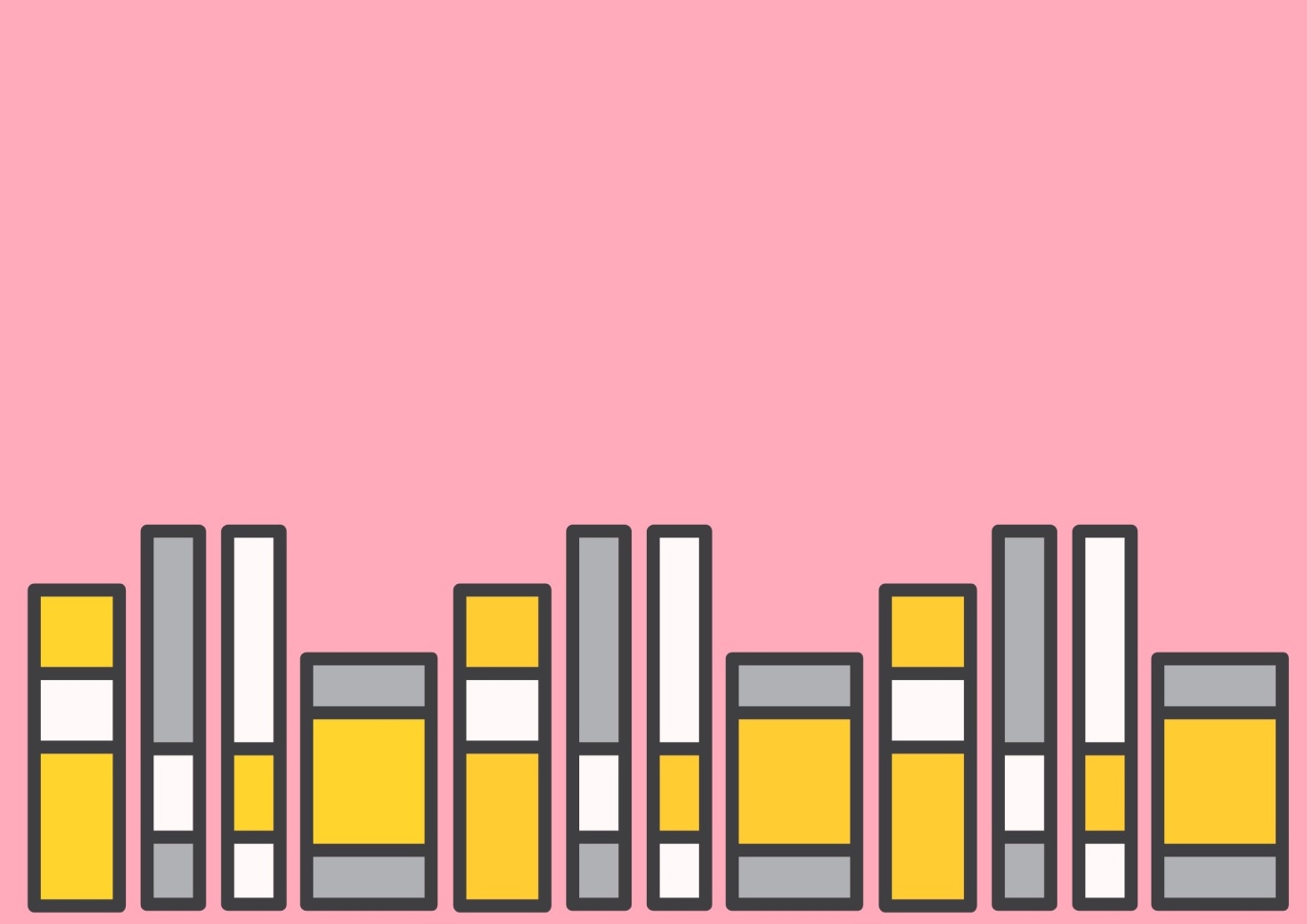 "Books I've Read Recently" is a series where I, Penelope Gomez, will do a monthly wrap up of the books I've read throughout the past month. In this series I will give a brief synopsis of the story and then give the book a rating out of 5 stars. 5 stars being the best and 1 star being the worst!
I will then give a brief description of why I chose to rate a book a certain way.
So without further delay lets get into the "Books I've Read Recently," and as always leave a comment down below and tell me which of these books you've also read, or plan on reading next.
Books I've Read Recently
My Contrary Mary by Cynthia Hand & Brodi Ashton & Jodi Meadows
Welcome to Renaissance France, a place of poison and plots, of beauties and beasts, of mice and . . . queens?
Mary is the queen of Scotland and the jewel of the French court. Except when she's a mouse. Yes, reader, Mary is an Edian (shapeshifter) in a kingdom where Verities rule. It's a secret that could cost her a head—or a tail.
Luckily, Mary has a confidant in her betrothed, Francis. But after the king meets a suspicious end, things at the gilded court take a treacherous turn. Thrust onto the throne, Mary and Francis are forced to navigate a viper's nest of conspiracies, traps, and treason. And if Mary's secret is revealed, heads are bound to roll.
My Rating: 3 Out of 5 Stars
Not going to lie this book was a little bit boring. This book is about Mary Queen of Scotts life but reimagined. I had just finished binge watching Reign which is also based off of Mary Queen of Scotts life, so I don't know if I was just burnt out from the same repetitive characters, but I could just not get into this story! The writing was good; the plot was good. I've read all of the books written by this trio and I have to say this was the least funny book I've read by them. They had previously written a book called My Lady Jane, they are written in the same 'universe.' In this universe there are 'Edian's', people that can shapeshift into different types of animals, which is very much frowned upon. Edians are basically hated all throughout the country. Which was a cool plot point, but because I'd already read about this in My Lady Jane, it just wasn't anything new, and it really didn't add much to this story for me. Although the two books end up intersecting. I don't believe you need to read My Lady Jane first in order to understand this book, but it wouldn't hurt. I did love the romance in this novel between Princess Mary and Prince Francis and I loved that this trio decided to reimagine history and give this sweet pair a happy ending, but I really didn't get invested in this story until the last couple of chapters! This book kind of just dragged on for me and I couldn't wait for it to end. It was kind of boring. The ending was good, but everything else was kind of bland in my opinion.
---
Burn for Burn by Jenny Han & Siobhan Vivian
Postcard-perfect Jar Island is home to charming tourist shops, pristine beaches, amazing oceanfront homes—and three girls secretly plotting revenge.
KAT is sick and tired of being bullied by her former best friend.
LILLIA has always looked out for her little sister, so when she discovers that one of her guy friends has been secretly hooking up with her, she's going to put a stop to it.
MARY is perpetually haunted by a traumatic event from years past, and the boy who's responsible has yet to get what's coming to him.
None of the girls can act on their revenge fantasies alone without being suspected. But together…anything is possible.
With an alliance in place, there will be no more "I wish I'd said…" or "If I could go back and do things differently..." These girls will show Jar Island that revenge is a dish best enjoyed together.
My Rating: 5 Out of 5 Stars
We love a good revenge story and this was definitely one. At least it was the start of one, since this is a 3-part series. I want to start by saying that the setting for this series was immaculate! This book was set in a small town on a beach island. You need to ride a ferry to the mainland if you even want to go prom dress shopping. Most nights when there was nothing to do these teens would go cruising around the island in circles just to feel like they were going somewhere. It was interesting, but I can see how living on a small island with the same small group of people for your ENTIRE life could get annoying! Imagine being mad at someone, and still having to run into them every single day. There is no such thing as a "clean break" living on Jar island. It's because of this that 3 girls are unexpectedly thrust together in their plots for revenge. Each person wants revenge on a different member of the most popular crowd on Jar Island. These three girls don't even know each other really, so who could ever suspect that this trio is working together in order to bring them all down! This book was very much a set up for the rest of the series. I feel like we only hit the tip of the iceberg with the revenge plots in this book, but I know it's only going to get better. Jenny Han and Siobhan Vivian did an amazing job of character development. I loved the plot, and the setting. I can't wait to see how this series ends.
---
Squad by Maggie Tokuda-Hall & Lisa Sterle
When Becca transfers to a high school in an elite San Francisco suburb, she's worried she's not going to fit in. To her surprise, she's immediately adopted by the most popular girls in school. At first glance, Marley, Arianna, and Mandy are perfect. But at a party under a full moon, Becca learns that they also have a big secret.
Becca's new friends are werewolves. Their prey? Slimy boys who take advantage of unsuspecting girls. Eager to be accepted, Becca allows her friends to turn her into a werewolf, and finally, for the first time in her life, she feels like she truly belongs.
But things get complicated when Arianna's predatory boyfriend is killed, and the cops begin searching for a serial killer. As their pack begins to buckle under the pressure—and their moral high ground gets muddier and muddier—Becca realizes that she might have feelings for one of her new best friends.
My Rating: 5 Out of 5 Stars
This Graphic Novel was definitely for the people who love Graphic Novels like Archie: The New Riverdale and The Chilling Adventures of Sabrina. Think High School drama, mixed with a little bit of a spook factor. In this book we follow Becca whose parents are recently divorced. Becca ends up moving to the Bay Area with her mom after the divorce and it's really hard being the new kid. Especially in a rich community. She quickly gets 'adopted' into the most popular girl clique in school and Becca has to quickly change everything about herself in order to belong. Becca is really happy to belong, but she can't help but feel like an outsider. She feels like something is off in their friendship and she quickly realizes it's because this girl gang is actually a group of werewolves and they have been nonstop murdering people!! Becca must decide if it's worth becoming a werewolf and murdering people in order to keep their friendship and popularity. I think this book would be perfect to keep on your shelf until 'Spooky Season,' but honestly this book would be good all year around. I loved the art work and the plot was on point. I think this book would make an awesome movie it gives me like early 2000's nostalgia I'm obsessed with this graphic novel. It was a 10 out of 10 for me. I really enjoyed it.
---
Cutie and the Beast by Yuhi Azumi

Unlike her friends who are into pretty boys, Momoka has a crush on a giant professional wrestler named Kuga who plays a villainous heel on TV. But in real life, Kuga is a big softie, and he really appreciates her fan mail! In this lighthearted romantic comedy, a little TV crush for a very big man might just grow into something more.
My Rating: 3 Out of 5
I've only read the first 3 books in this series, but so far I've really enjoyed this manga series. I want to say this manga is, or could have been very controversial. In this manga a professional wrestler named Kuga falls in love with a high school student! In the translation they make the main character Momoka 18 years old (legal age), but I'm almost positive that in the Japanese version of this manga Momoka is most likely underage! In the American version they tried to down play how inappropriate this relationship is by making Momoka 18 years old. Kuga is 28 years old, so there is still a 10-year age gap! One of the main issues in their relationship is that Kuga is a "celebrity" and if people found out he was dating a high school student even if she is 18, it would RUIN his career. They have to keep their relationship a secret and Kuga must win Momoka's parents over and get them to accept their inappropriate relationship. If Momoka had not been 18 years old in the translated version of this manga, this would have been a much more controversial read. If we want to compare Taylor Swifts "All Too Well" short film to this manga, I want to say just because Momoka is 18 doesn't make this relationship between her and Kuga any less inappropriate. I did enjoy this manga, but if the translated version hadn't changed Momoka's age this would be a whole different review! It wasn't the most believable romance either, I don't really think any celebrity would fall in love with someone over TWITTER! Has that happened before? Maybe? But I just wasn't buying it in this manga.
---