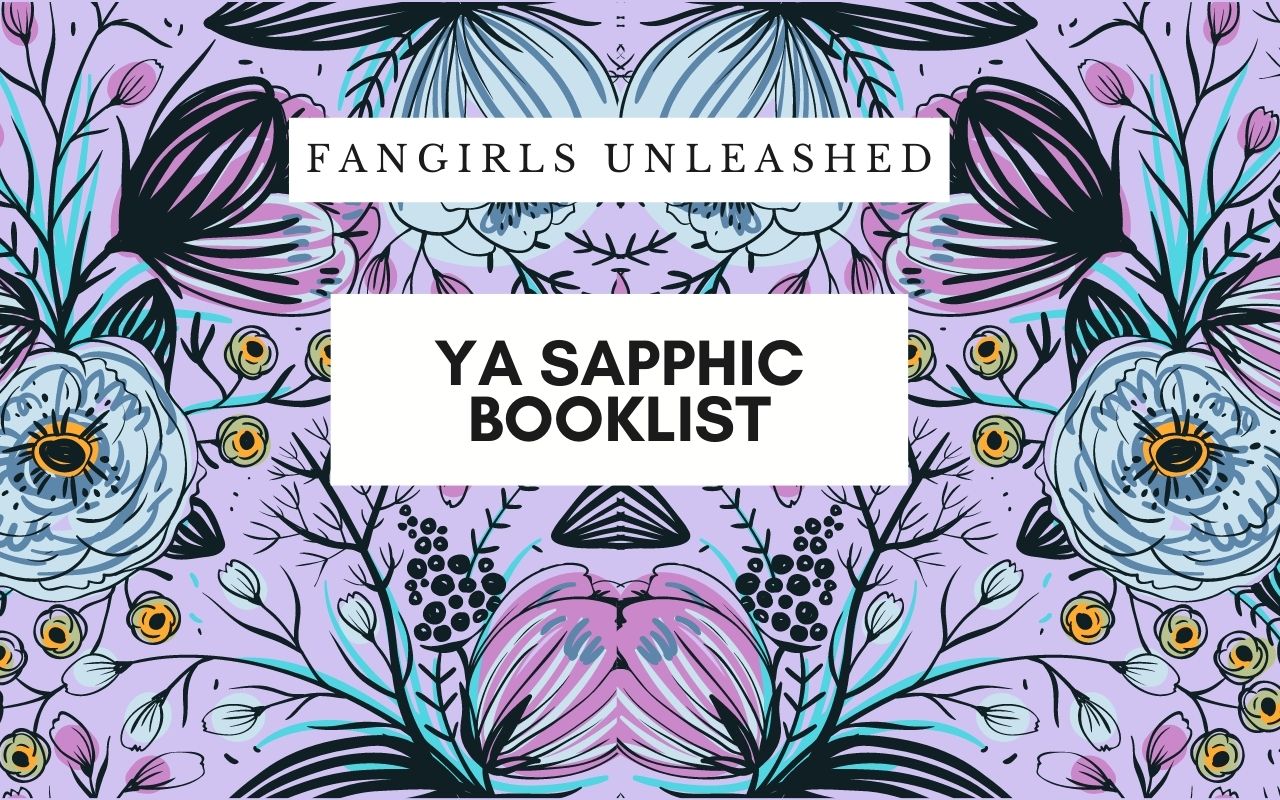 Fangirls Unleashed on Sapphic Reads
Welcome to another Fangirls Unleashed blog!
This month I have created a booklist of young adult sapphic reads.
Sapphic can be described as an umbrella term for romantic love not only between two women, but also those who identify as nonbinary/pansexual/queer to name a few.
These are my best friends' favorite types of books to read, and I wanted to share their interests with you.
Ready to fall in love with these books?
Read on!
Recommended Reads
The first time Sana Khan asked out a girl, Rachel Recht, it went so badly that she never did it again. Rachel is a film buff and aspiring director, and she's seen Carrie enough times to learn you can never trust cheerleaders (and beautiful people). Rachel was furious that Sana tried to prank her by asking her on a date. But when it comes time for Rachel to cast her senior project, she realizes that there's no more perfect lead than Sana, the girl she's sneered at in the halls for the past three years. And poor Sana — she says yes. She never did really get over that first crush, even if Rachel can barely stand to be in the same room as her. Told in alternative viewpoints and set against the backdrop of Los Angeles in the springtime, when the rainy season rolls in and the Santa Ana's can still blow -- these two girls are about to learn that in the city of dreams, anything is possible — even love.
---
Juliet, a self-identified queer, Bronx-born Puerto Rican-American, comes out to her family to disastrous results the night before flying to Portland to intern with her feminist author icon, whom Juliet soon realizes has a problematic definition of feminism that excludes women of color.
---
Seventeen-year-old Lily Hu can't remember exactly when the question took root, but the answer was in full bloom the moment she and Kathleen Miller walked under the flashing neon sign of a lesbian bar called the Telegraph Club. America in 1954 is not a safe place for two girls to fall in love, especially not in Chinatown. Red-Scare paranoia threatens everyone, including Chinese Americans like Lily. With deportation looming over her father, despite his hard-won citizenship, Lily and Kath risk everything to let their love see the light of day.
---
In an age of 100-foot-tall mechanical deities run by a tyrannical regime, two teenaged girls on opposite sides of a war discover they are fighting for a common purpose—and falling for each other.
---
Resets the Arthurian legend in outer space, with King Arthur reincarnated as seventeen-year-old Ari, a female king whose quest is to stop a tyrannical corporate government, aided by a teenaged Merlin.
---
Fifteen-year-old Morgan has a secret: She can't wait to escape the perfect little island where she lives. She's desperate to finish high school and escape her sad divorced mom, her volatile little brother, and worst of all, her great group of friends...who don't understand Morgan at all. Because really, Morgan's biggest secret is that she has a lot of secrets, including the one about wanting to kiss another girl. Then one night, Morgan is saved from drowning by a mysterious girl named Keltie. The two become friends and suddenly life on the island doesn't seem so stifling anymore. But Keltie has some secrets of her own. And as the girls start to fall in love, everything they're each trying to hide will find its way to the surface...whether Morgan is ready or not.
---
Dani must question everything she's worked for as she learns about the corruption of the Median government.
---
When seventeen-year-old Veronica's photograph of her introverted girlfriend goes viral, they are sent into a spiral of fame and lethal danger as they navigate the turbulent waters of their relationship, secrets, acclaim, and the underground San Diego art scene.
---
Leaving her best friend (and secret love) Lindsay, seventeen-year-old Koda Rose moves with her mother to New York City, where Koda grows close to the ex-girlfriend of her late father, a famous rock musician who neglected his daughter.
---
An openly gay track star falls for a closeted, bisexual teen beauty queen with a penchant for fixing up old cars.
---
What Do You Think?
Thank you for exploring YA Sapphic reads with me!
Were there any books that caught your eye? Comment below, I would love to hear your thoughts.
Join me next month, where I will be giving you summer vibes with YA books featuring mermaids and sirens.
Until then, happy readings bookworms!
FUN FACT
Do you have an upcoming interview and want to be prepared? Well, San José Public Library has the answer for you! At SJPL Works, librarians can help ease those pre-interview jitters by conducting mock interviews with you. I have utilize this resource in the past, and I can't recommend it enough.


Who am I?
Alyssa is a founding member of Fangirls Unleashed. Our mission is to show our patrons what's trending in the young adult world and how to explore those interests through the San José Public Library. Her work has included presenting on the Graphic Novel Making Contest at the California Library Association Conference, presenting on SJ Engage at the Young Adult Library Services Association Conference, and as a Guest Cosplayer at the Santa Clara City Library Comic Con. When she's not blogging you can find her sipping on an iced coffee as she studies at SJSU for her MLIS. Follow her on her Fangirls Unleashed social media channels down below to see her YA Lipstick & Books and Book Cover Cosplay series.
Fangirls Unleashed Social Media