Available at Village Square Branch
Open+ is a pilot program at Village Square Branch Library that provides access to the library outside of normal, staffed operating hours.
Open+ Hours
Monday and Friday: 9 AM – 1 PM
Holidays: Closed
What's Open+?
With Open+, you get self-service access to the Village Square Branch Library during Monday and Friday morning hours. Can't make it to the Library during regular open hours? No problem! We are offering this new, convenient service.
Available Services During Open+ Hours
Pick up holds
Browse library collections and use the catalog
Use self-checkout machines
Use computers, printing, and WiFi
Study Rooms
Restrooms
Community Rooms will NOT be available.
Attend an Orientation to Register for Open+
During this in-person orientation, you will be given an overview of the Village Square Branch. This will help you to have an enjoyable, safe, and seamless experience using Open+. We will cover the following:
How to access the building
What services are available
Safety
Guidelines
Here is what you will need to attend orientation:
Register for the orientation.
Bring your library card and ID with you.
If you need a library card, please fill out the online application prior to orientation. Bring ID and proof of address at the orientation.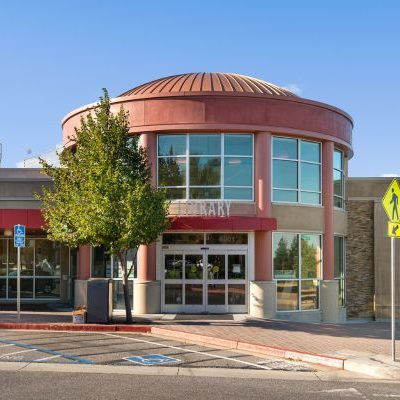 Frequently Asked Questions
OPEN+ USER AGREEMENT
Open+ is available to customers that meet the following and affirm the below:
You are an adult (ages 18+) with a current San José Public Library Card in good standing.
Customers younger than 18 must be accompanied by an adult.
Open+ approved access is not transferrable or to be shared with unapproved users.
Registered Open+ customers may not open the library to non-registered customers.
Open+ hours are unstaffed.
Open+ hours are subject to change.
Open+ is not available on observed holidays or otherwise indicated.
Some areas of the exterior and interior of the library are monitored by security cameras.
Staff areas and Community Room are prohibited from access.
I accept responsibility for the space, equipment, and furniture during my access time.
In case of an emergency, I will call 911.
I understand I am not approved for Open+ until I have attended an in-person orientation.
The Library reserves the right to update this policy at any time without notice.
It is the responsibility of the user to read and accept the current version of the policy.
Violation of the Open+ User Agreement or the Technology & Internet Policy and Behavior in the Library Policy may result in the revocation of Open+ and/or Library privileges.
This project is funded in whole or in part by the State of California and administered by the California State Library.