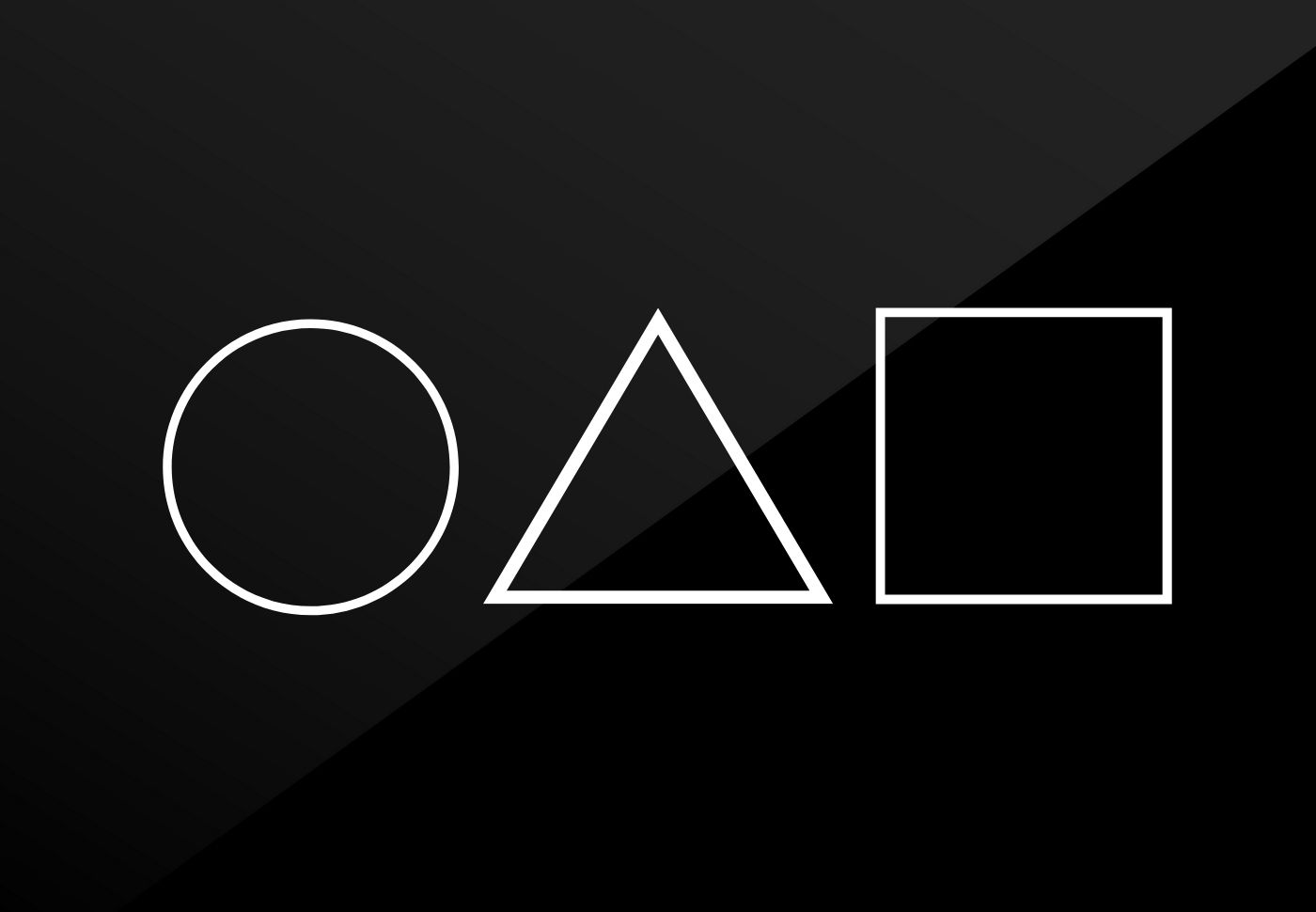 I may be hopping on this trend a little too late at this point, but it's okay because I'm still not over it!
If you have not watched the Netflix Original Series "Squid Game," what are you doing?
I was completely mind blown by this series and its plot.
It's crazy to me that the creator of this show, Hwang Dong-hyuk, just took all these childhood games, but reimagined them and made them all deadly.
He really just thought 'Tug of war, but let's add murder.'
Throw in some money and we've got ourselves a deadly competition.
This show literally sent me down a rabbit hole looking for conspiracy theories of what people think will happen in season 2.
While combing through the internet I came across this Reddit user asking for books similar to 'Squid Game,' because I can't wait for season 2 either.
Nobody had ANY recommendations for her, so that of course sent me down another rabbit hole looking for books with similar themes and genre.
Aside from the obvious, The Hunger Games and The Maze Runner, I was able to find quite a few more books to fill your time with until season 2 drops.
'Squid Game' Recommendations
@doctorfusionbebop: Some 17 y. o. chick named Dee Guerrera was just sent to Alcatraz 2.0 for killing her stepsister. So, how long do you think she'll last
@morrisdavis72195: I hope she meets justice! She'll get what's coming to her! BWAHAHA!
@EltonJohnForevzz: Me? I think Dee's innocent. And I hope she can survive.
WELCOME TO THE NEAR FUTURE, where good and honest citizens can enjoy watching the executions of society's most infamous convicted felons, streaming live on The Postman app from the suburbanized prison island Alcatraz 2.0.
When seventeen-year-old Dee Guerrera wakes up in a haze, lying on the ground of a dimly lit warehouse, she realizes she's about to be the next victim of the app. Knowing hardened criminals are getting a taste of their own medicine in this place is one thing, but Dee refuses to roll over and die for a heinous crime she didn't commit. Can Dee and her newly formed posse, the Death Row Breakfast Club, prove she's innocent before she ends up wrongfully murdered for the world to see? Or will The Postman's cast of executioners kill them off one by one?
---
Nine students. Three bloodsports. One deadly weekend.
It is the autumn term and Greer MacDonald is struggling to settle into the sixth form at the exclusive St. Aidan the Great boarding school, known to its privileged pupils as S.T.A.G.S. Just when she despairs of making friends Greer receives a mysterious invitation with three words embossed upon on it: huntin' shootin' fishin'. When Greer learns that the invitation is to spend the half term weekend at the country manor of Henry de Warlencourt, the most popular and wealthy boy at S.T.A.G.S., she is as surprised as she is flattered.
But when Greer joins the other chosen few at the ancient and sprawling Longcross Hall, she realises that Henry's parents are not at home; the only adults present are a cohort of eerily compliant servants. The students are at the mercy of their capricious host, and, over the next three days, as the three bloodsports - hunting, shooting and fishing - become increasingly dark and twisted, Greer comes to the horrifying realisation that those being hunted are not wild game, but the very misfits Henry has brought with him from school...
---
Who will be left after lights out?
Tag, you're it…
It's 4:00 a.m. when they come for me. I am already awake, strung out on the fear that they will come, and the fear that they won't. When I finally hear the click of the latch on the dormitory door, I have only a second to brace myself before—
At Cate's isolated boarding school, Killer is more than a game—it's an elite secret society. Members must avoid being "Killed" during a series of thrilling pranks, and only the Game Master knows who the "Killer" is. When Cate's finally invited to join the Assassins' Guild, she know it's her ticket to finally feeling like she belongs.
But when the game becomes all too real, the school threatens to shut it down. Cate will do anything to keep playing and save the Guild. But can she find the real assassin before she's the next target?
---
The Lost by Natasha Preston
In the small town of Aurora, teens go missing all the time. But when one of Piper and Hazel's classmates disappears, they become determined to find out the truth of what happened to her.
While investigating, they meet three handsome and rich grad students...who kidnap them. The girls are taken to a building in the middle of a privately-owned forest. The building isn't just designed to keep them locked away—every room is a test in survival. And Piper and Hazel won't give up without a fight.
---
Narrated by alternating unreliable narrators, this dark thriller will have readers on the edge of their seats. No one is safe and everyone is a suspect. It's Saw meets I Know What You Did Last Summer.
High school junior Robin Brissett accompanies her best friend Beth to the hottest party of the year knowing there will be alcohol, drugs, sex, and a scavenger hunt designed to scare and thrill, but this year the school's elite are not the hunters--but the hunted.
---
Panic by Lauren Oliver
Panic began as so many things do in Carp, a dead-end town of 12,000 people in the middle of nowhere: because it was summer, and there was nothing else to do.
Heather never thought she would compete in Panic, a legendary game played by graduating seniors, where the stakes are high and the payoff is even higher. She'd never thought of herself as fearless, the kind of person who would fight to stand out. But when she finds something, and someone, to fight for, she will discover that she is braver than she ever thought.
Dodge has never been afraid of Panic. His secret will fuel him, and get him all the way through the game, he's sure of it. But what he doesn't know is that he's not the only one with a secret. Everyone has something to play for.
For Heather and Dodge, the game will bring new alliances, unexpected revelations, and the possibility of first love for each of them—and the knowledge that sometimes the very things we fear are those we need the most.
---
You are cordially invited to participate in a game of thrills and dares. Tell no one, and come alone. If you dare.
Hope is sick of everyone treating her like she's breakable. Sure, she has cystic fibrosis (basically really bad lungs), but she's tired of being babied by her mom and her overprotective best friend, Ethan, not to mention worrying about paying for her expensive medication and how she's going to afford college. And she's bored with life in her run-down New Orleans suburb.
When an invitation arrives from a mysterious group that calls itself the Society, Hope jumps at the chance for some excitement. This could be her ticket out. All she has to do is complete a few dares and she might win some real money.
But the Society isn't all it seems . . . and soon Hope finds that playing the game isn't a choice—it's a requirement.
---
One year ago, there was a party.
At the party, someone died.
Five teens each played a part and up until now, no one has told the truth.
But tonight, the five survivors arrive at an isolated mansion in the hills, expecting to compete in a contest with a $50,000 grand prize. Of course…some things are too good to be true.
Now, they realize they've been lured together by a person bent on revenge, a person who will stop at nothing to uncover what actually happened on that deadly night, one year ago.
Five arrived, but not all can leave. Will the truth set them free?
Or will their lies destroy them all?
---