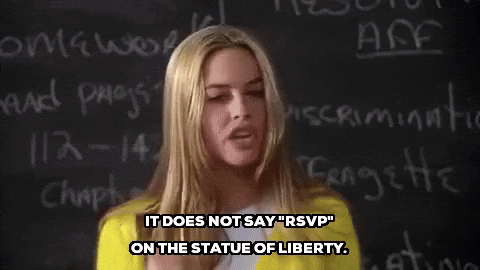 I lift my lamp beside the golden door!
It has been said a billion times, especially in the past few months: the United States is a nation comprised largely of immigrants. If your ancestors weren't Native and/or brought over against their will, at some point they made their way here on the promise of an escape from persecution and/or the pursuit of the American dream.
And if you've been paying even a modicum of attention to the news or social media lately, you'll know that the immigration issue in the U.S. has reached dire proportions and it is more important than ever to educate yourself on immigration issues through news and books about the immigrant experience.
Nearly 45 million people living in the United States right now were born in another country. That's 13.5 percent of the nation's populace. About three-fourths of those immigrants are unauthorized. Immigration is often characterized by hard numbers and crunchy statistics that, for some, serve as a tell-all for jobs, crime rates, demographics and deaths.
Under this dark cloud of data and objectification, however, it becomes easier and easier to overlook the simple fact that all the numbers represent real people. Spending a little time with stories about individuals actually undertaking the immigration journeys is one of the best solutions to remedy any brief or extended lapse of humane awareness.
YA books about immigration tell both the true stories—as well as the fictionalized stories based on experiences lived everyday—of those who are seeking asylum, those who are seeking a better life, and those who see the U.S. as the place that will allow them and their families to live their best lives. Below are some YA books that all deal with immigration and immigrants in some way. They all highlight the struggles that immigrant families deal with as they risk everything to escape dire circumstances and create a better life for themselves and their children and celebrate the hope, the beauty, and the vibrant culture they bring to their adopted countries.


Further Reading