Celebrating Our Volunteers
Developmental Disabilities Awareness Month is in March. It aims to raise awareness about the inclusion of people with developmental disabilities in all facets of community life, as well as awareness of the barriers that people with disabilities still sometimes face in connecting to the communities in which they live. At SJPL, we celebrate the achievements of our volunteers by sharing their stories!
Meet Sera Holmberg
What our staff says:
Sera Holmberg has been a volunteer with the Rose Garden Branch Library since April 2022. She began as a Storytime Assistant, where she worked well with children and their grownups. Currently, Sera helps at the Rose Garden Branch as a Library Service Volunteer, maintaining the organization of our materials. Her positive energy and willingness to help is appreciated by the branch staff. Thank you Sera!

What Sera says:
When she was a Storytime Assistant, she found it very rewarding to see the children from storytime grow up and learn to walk, talk, and communicate. She feels like she has greatly contributed to teaching the kids in storytime about patience and taking turns. Sera continues to grow as a member of the Rose Garden Branch Library team as a volunteer page. Volunteering helps her manage her ADHD symptoms by giving her something to focus on, a reason to move her body, and a way to use up the extra energy she has. Everyone has been welcoming at the Library, and it is a place where she can have meaningful conversations.
Get to know a little about Sera:
As a child... I struggled with focusing in school which affected my studies, it wasn't caught when I was a child, and I was diagnosed with ADHD as an adult.
My first job... I worked at Domino's making pizzas.
My fondest memory... is when I got diagnosed with ADHD because it provided answers to over 20 years of struggling. It was very affirming.
My role model... is my mom. I love my mom!
Libraries are... wonderful.
My favorite book... is The Name of the Wind by Patrick Rothfuss, but I'm sad that he's not going to finish the series.
If I had a superpower, it would be... to fluently read, speak, and listen to any language.
If I weren't volunteering, I'd be… working at the Library!

Meet Connie Samples
What our staff says:
Connie volunteers with Sherry as Library Service Volunteers. Connie assists Sherry who has a developmental disability and has worked with her before volunteering at the library. They have been volunteering with Educational Park Branch Library since 2019 helping keep the library and its collections welcoming and in good condition. They do so by cleaning materials, cleaning toys in the children's room, and helping process non-circulating materials to add to our Friends of the Educational Branch Library's book sale, which proceeds assist with programs, special events, and projects. Their contributions and hard work help our library be its best self, for the community to engage, enjoy, and learn in. Connie is friendly, considerate, and always so positive, which brings such a community spirit to the library.
What Connie says:
Connie feels proud to be a volunteer when she sees Sherry happily being productive and enjoying personal interactions with everyone at the library. She shares that Sherry likes that she's making a difference and that she is taking care of something instead of being cared for. Connie and Sherry have felt welcomed at the Library as everyone has been friendly, nice, and includes them in Library celebrations. Connie is happy that the Library takes the time and effort to work with people with disabilities, allows them to be part of the library services, and recognizes that everyone in the community should be involved in their libraries.
Get to know a little about Connie:
As a child... I enjoyed living in a small community in the Midwest, in Iowa.
My first job... My first job was working in a corn field, de-tasseling corn in high school. That's what everybody did then. After that, I worked at an A&W carhop.
My fondest memory... My fondest memory was playing high school basketball as a guard.
My role model... In high school, my role model was the senior high school cheer leader.
Libraries are... What comes to mind is that libraries are quiet places although that's not necessarily true anymore.
My favorite movie... is The Lion King.
If I had a superpower, it would be... Super strength.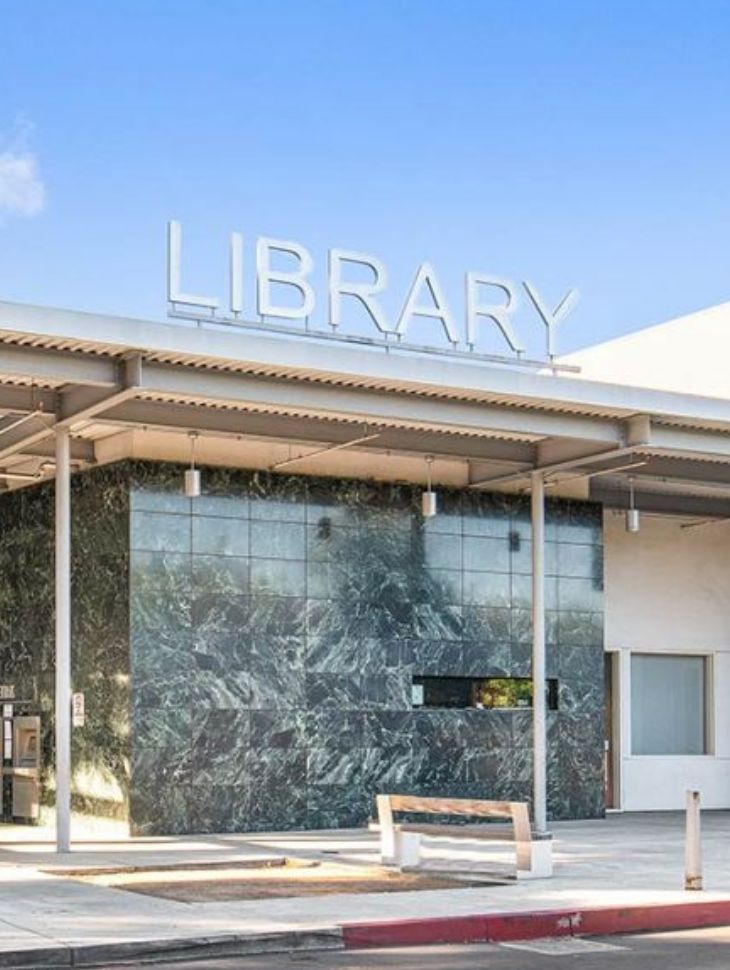 Meet Max Flechle
What our staff says:
Max and his mother, Gail, have been reliable Library Service Volunteers for over four years. They are a part of the Santa Teresa Branch family and a bright spot in our week. It's also been wonderful to see Max grow and mature. We hope that both of them keep working with us for a long time.
What Max says:
Max's biggest accomplishment as a volunteer is learning to be more independent. His autism makes it hard to be around unfamiliar people. Volunteering has helped him feel less panicked around strangers despite the discomfort. Max believes that working at a library is good for people with autism because it is a very calm place to work. He enjoys his role as a Library Service Volunteer. He likes having the ability to browse interesting books while putting them away.
Get to know a little about Max:
As a child... I was diagnosed with autism when I was three years old. I went to public school until the fourth grade but I started to get sick a lot and missed too much school so we homeschooled until I graduated from high school. When I was small, noise bothered me a lot. I felt really shy around people - if there was a table around I would stay under the table. I still feel uncomfortable around people I don't know but once I know them I'm fine.
My first job... My very first job was volunteering at a pet shop. My job was to play with the cats to help them get used to people. If no one was around I played with them but I was very shy and would go to the other end of the room until they went by. I enjoyed playing with the cats.
My fondest memory... I'm not sure of my fondest memory but I do know of things that make me happy. I'm always happy to go to Disneyland with my family. We have a record of going on Pirates of the Caribbean 27 times on one of our trips. I love to share things I like with my Dad, especially things he hasn't seen about Ultraman or Anime.
My role model... My mind doesn't really think in role model ways - there are just people I enjoy being with like family or friends.
Libraries are... Fun to be at, I always enjoy taking a peek at books I think would be interesting as I shelf.
My favorite book, movie, or song... I don't know what to pick between the Harry Potter or Percy Jackson series. I think both of them are good. I love Star Wars, and monster movies like Godzilla, Gamera and Ultraman. I like listening to movie theme songs best - like the music from Star Wars or Pirates of the Caribbean and I also like Make Them laugh from Singing in the Rain.
If I had a superpower, it would be... I have no clue and my brain freezes and I can't think of anything. In my mind all I can think of is me being me and so I have trouble thinking of it.
If I weren't volunteering, I'd be… Probably watching my favorite TV shows with my Dad. I also like going hiking with my parents.