The San José Public Library appreciates the tremendous contributions and efforts made by all our volunteers. Every year, each of our library locations and units selects an individual volunteer they want to recognize as their Volunteer of the Year. We are truly grateful that you choose to volunteer with the Library. Join us in congratulating the 2020 SJPL Volunteers of the Year.
Almaden Branch Library - Melinda Stasch
Melinda began volunteering in 2017. In two years, Melinda has dedicated over 250 hours as a library service volunteer, a Friend of the Library and book club program lead. Working with Melinda is a delight; she is very friendly and welcoming. When Melinda sees a need in the community, she is quick to lend her assistance. She is eager to help with other projects at the library and is a reliable worker. We appreciate all that Melinda has done for our community and are happy she chose the Almaden Branch Library for her volunteer service.
Get to know a little about Melinda:
As a child... I loved going to the library. I was very proud to have my own library card and read my first chapter book.
My first job... commitment was in high school. I was a Candy Striper for several years at the children's hospital in San Diego.
Libraries are... the heart of a community. They put everyone on equal footing, everyone has the same access.
---
Alviso Branch Library - Rahul Amin
In the 2.5 years Rahul has volunteered, his growth in regards to both leadership and dedication to the Alviso community has clearly been demonstrated. He has worked seamlessly with all age groups in one capacity or another. As a Tech Mentor, he helps adults with technology questions. He has led a 3D printing workshop for teens. He's also initiated a tutoring program for children. His desire to help others is admirable.
Get to know a little about Rahul:
My fondest memory… going to my first Warriors game and being able to watch Steph Curry, Klay Thompson, Draymond Green and Kevin Durant.
My biggest challenge... is my AP Calculus class because the content was pretty challenging and the teacher made it even more challenging.
I volunteer... as a tech mentor to help people learn how to use technology also help with any questions/problems they may have. It's important because everyone should know how to use devices and the Internet.
---
Bascom Branch Library - Stephanie Alexander
Stephanie has been a dedicated Reader to Children for 4 years. She began volunteering to get experience working with children when she was considering a career change. Even though she didn't become a kindergarten teacher after all, she's been volunteering ever since. It's clear that she's committed to being a positive part of children's lives, and the number of participants who come back week after week and year after year are proof that she's succeeded.
Get to know a little about Stephanie:
My fondest memory… is when I first started volunteering and one of the kids gave me a picture he'd drawn. Then 2-3 years later, he asked if I still had it. I was so touched that he even remembered. And I still have the picture.
I am most proud of... being able to make a positive change in my life. Several years ago, I was working as a corporate executive; it was stressful with long hours, and I was miserable. I am proud that I was able to walk away from the title and status and find a better work/life balance.
Libraries are...cool, awesome, fun, and a great place to bring your family! Before I started volunteering, I had no idea libraries offer so many programs and opportunities, and it's free! I always recommend that my friends and family check out their local library.
---
Berryessa Branch Library - Ashvin Maheswar
Ashvin has been volunteering with us since October of 2018. Since then, we have seen Ashvin grow as a teacher who is able to teach app designing whether it is a class full of children, tweens and teens, or adults. He is always receptive to feedback regarding how he can improve, and a couple of his students have won the award App Inventor of the Month. Using the MIT App Inventor Program, Ashvin teaches those with little or no coding experience how to build an app.
Get to know a little about Ashvin:
My fondest memory... Performing in my school's annual Bombay in the Bay Bollywood show where we raised money for charity. I learned how it was more important to perform together then how well one performed.
My biggest challenge... was working in a research group where there was a language barrier and clashing personalities, and I had to mediate between them to accomplish our goals.
My favorite book, movie, or song… Song is My Way by Frank Sinatra because it talks about all his struggles and challenges, but he always comes back to do things his way. Movie is Three Idiots because no matter how much you learn, it doesn't mean anything if you can't apply it.
---
Biblioteca Latinoamericana Branch Library - Aggie Beteran
Agueda (Aggie) has been volunteering with us since June 2018, first as a Free Summer Food Program Assistant, General Library Service Volunteer and recently as a Homework Club Coach Volunteer. Being of Latino background herself and working on her library science graduate program, she has used her bilingual communication skills and committed on giving back to her community by assisting us in serving free lunches in the summer for kids, assisting our FLC Coordinator with program planning, preparing for outreach events and a family literacy event and helping children with their homework. She has made a difference to children she has served at our library branch by becoming a role model.
Get to know a little about Aggie:
As a child... I went to kindergarten at Washington Elementary and lived near the Biblioteca Latinoamericana. I remember going to story time at the library and getting my first library card there when I was five years old.
I'm most proud of... I am a first generation college graduate and I am proud that I was able to complete my degree and be a role model for my siblings and younger cousins. I am now enrolled in the MLIS program at SJSU and will be the first in my family to earn a Masters degree.
My role model... Since second grade when I first watched Harry Potter and the Sorcerers Stone, Hermione Grainger has been my role model. I identified with her passion to learn and be the best in school. She is a role model who is adamant about following the rules, but also follows her heart.
---
Calabazas Branch Library - Sanya Garg
Sanya began volunteering with the Calabazas Branch Library in 2018 helping out with other library programs. From that experience, she began her own coding program in October 2018. In 2019 alone, Sanya has dedicated over 135 hours as a Teen Coding Instructor of her program: Tech Galz, teaching children and teens how to make their very own mobile applications. Sanya adjusts her program sessions toward current and future trends so that prospective programmers will already be exposed to the newest technology by the time they get into the field.
Get to know a little about Sanya:
As a child… I wanted to be a mermaid. I loved stories and reading.
I am most proud of… my determination; I always do what I can to achieve my goals.
My role model… is Marie Curie because she was the 1st female scientist to receive the Nobel Prize and she broke barriers even without the support of her contemporaries.
---
California Room - Li Tang
Li has years of experience in database design and geographic information system mapping. She volunteered countless hours to map our 1930s aerial photographs using ArcGis. The resulting interface enables users to immediately identify locations in the photographs, saving time for staff and researchers alike! Li arrived every week with a dedication to her project and a fantastic attitude.
Get to know a little about Li:
As a child... I didn't like cities. I loved nature and being outside.
My community... supports me!
I volunteer… because I want to use my knowledge and tech to solve problems
---
Cambrian Branch Library - Jayse Petersen
Jayse has been volunteering with the Cambrian Branch Library for over a year. Last January, he started the extremely popular Junior Astronomy Club. He is an amazing instructor, and teaches the children complex concepts in a way that is fun and engaging. In fact, he is so engaging that most of the parents stay to learn about Astronomy as well! In addition to teaching his regular class, Jayse often helps the library in other ways. He helps with craft programs, as well as Friends of the Library book sales. The Cambrian Library is lucky to have Jayse as a volunteer, and we are so glad he chose to volunteer at the Cambrian Library.
Get to know a little about Jayse:
My first job… was, and still is, tutoring physics. It's really fun!
I am most proud of... the time I have dedicated and the knowledge I've learned to allow me to run a program like the Junior Astronomy Club. So many great things have blossomed out of it and I've met many amazing people.
If I wasn't volunteering, I'd be… studying and doing homework or burying my face in books about space.
---
Dr. Martin Luther King, Jr. - Youth Services - Catherine Tong
Catherine is a highly-motivated and hard-working volunteer. She came to King Library as a Homework Club Coach and soon recognized the need for children to build confidence in speaking and the ability to conduct research. She proposed creating and teaching a 6-10 week workshop for 3-5th graders in Speech and Debate: Global Citizenship. The kids in this interactive workshop have been thoroughly engaged and enthusiastic about learning how to debate through honing and developing their communication skills. Catherine's passion for teaching is demonstrated weekly as she continues to adjust both the structure of the workshop and the curriculum to the needs of the students in attendance.
Get to know a little about Catherine:
My fondest memory... chasing after taxis with my friend in Changzhou (we were about to be late), staring in awe at the sprawling skyscrapers with my friend in Shanghai, and saying goodbye because I knew it wasn't the end.
I am most proud of... my ability to initiate things.
Libraries are… wonderful places with free resources and opportunities that people should start taking advantage of! E.g. I recently discovered that there is an AP practice bank on sjpl.org, and all high school students (and parents too, probably) know how expensive AP prep books can be.
---
Dr. Roberto Cruz - Alum Rock Branch Library - Peter Carey
Peter Carey has served as the Citizenship Volunteer Instructor for the past two years. His responsibilities include lesson plan development and instruction based on the USCIS course development guidelines. Peter supports student development through individual and group instruction. In addition, he collaborates with other FLC volunteers in the sharing of resources and outreach. As a result of Mr. Carey's volunteer contributions at least seven students have passed the Citizenship Exam and are now US Citizens.
Get to know a little about Peter:
As a child... I sat next to Bobby Kennedy in Church.
My community... consists mainly of volunteer people. Most of the people I know are connected through volunteering.
If I had a super power, it would be... time travel. I would have liked to have seen Napoleon, J.F.K, Henry the 8th. I would spend my whole life being a fly on the wall. Watching The Beatles record music.
---
East San José Carnegie Branch Library - Raju Gandikota
Raju Gandikota is East San Jose Carnegie's most versatile volunteer. After two years of Saturdays Reading to Children, Raju added weekly Tech Mentor shifts. Satisfied customers compliment Raju's patient, expert one-on-one computer help. In spring 2019, Raju offered a C++ class, our first Learning Circle. He led new volunteers in hosting summertime Girls Who Code. Raju continues as Tech Mentor while adding in multiple volunteer roles; no wonder he has accumulated over 360 volunteer hours!
Get to know a little about Raju:
As a child... I was interested in reading storybooks from my neighborhood library in India.
My first job... was at the university, teaching computer classes to undergraduate students.
My community... has a special place in my heart. I want my community to be the best place, without poverty and homelessness, a place where children should be given the highest priority.
---
Edenvale Branch Library - Minh Anh Lieu
Minh has been assisting our branch in several roles since 2018 and has logged nearly 200 total volunteer hours at SJPL. Minh is a unique blend of smart, passionate and diligent that can be rare in a teen volunteer, but she has proven all of that and more in her time at Edenvale Library. From leading our LEGO Builders program and her work as a bilingual Reader to Children in both English and Vietnamese, to multiple stints assisting our Summer Lunch program, Minh is always available and always ready to lend a helping hand, as well as promote the library and its mission to the greater Edenvale community. Minh's leadership by example is also regularly demonstrated by her quality mentorship in recruiting new teen volunteers and helping them get settled into their library tasks.
Get to know a little about Minh:
My first job… was a SJPL teen volunteer, helping with the Edenvale Library's LEGO Builders program.
My fondest memory… is practicing math and reading with my grandmother in my garden.
My role model… is my mother. She always makes good decisions and is very decisive.
---
Educational Park Branch Library - Dao Hu
Daoyuan (Dao) has served the community since November, 2018. Dao volunteers as a Reading to Children volunteer and Storytime Assistant. Friendly, outgoing and extremely reliable are words that perfectly describe Dao. She is always welcoming and approachable, attributes that create comfort for the customers she serves. More specifically, in her role as Storytime Assistant, as families are settling in, Dao verbally translates into Chinese the storytime topic and parenting tips for the day, and does the same for the books read during the storytime program. Many first-generation grandparents and caregivers from China have great appreciation for the volunteer work that Dao provides, as does library staff. Not only does she effortlessly assist with storytime, she always makes herself available via email and in person to answer cultural questions about China, her native country, and to provide fantastic translation skills to staff when they are trying to engage more with Chinese speaking patrons. Owing to Dao's continued volunteering with the Educational Park Branch Library, our storytime attendance and overall positive feelings from patrons about their library community has grown. What started as a strong group of 40 attendees has grown to over 60, as word of mouth spreads about what great service Dao provides in aiding the library to serve and support the needs of our community.
Get to know a little about Dao:
My first job… was working for a musical theater magazine publisher similar to Playbill. I interviewed people and wrote about the musicians in the orchestra.
I am most proud of… seeing my piano students improve and seeing my storytime children start to copy a little bit of Chinese when I'm volunteering during storytime.
My favorite book, movie, or song… The Art of War by Sun Tzu – as a teen it helped me understand how to create and live a successful life.
---
Evergreen Branch Library - Maher Penglin
Maher Penglin has been volunteering with San José Public Library since 2017. He's contributed almost 70 hours of volunteering this year alone. He has been an incredible help in restarting, maintaining, and growing the Virtual Reality program at Evergreen Branch Library. Not only is he very reliable when it comes to his scheduled volunteer shifts, but he also comes often to help on VR days when he is not scheduled because he enjoys it so much, and he can always be counted on in a pinch if we need backup. In addition to volunteering for our VR program he also helps with our Friends of the Library book sales, and the Friends volunteers have commented on how much they enjoy volunteering with him.
Get to know a little about Maher:
My fondest memory… was being a winner in the 2015 Graphic Novel Making Contest.
My community... is all my friends hanging out, doing homework together, and being nice to each other.
If I had a super power, it would be... the ability to turn my head 180 degrees (but not 360 because I'm not an owl).
---
Hillview Branch Library - Miguel Larios
Miguel Larios is the director of the Aztec dance group Movimiento Cultural Anahuac which meets weekly at the Hillview Branch Library. Miguel is deeply committed to his community, and has been volunteering at Hillview for the past ten years. Under Miguel's leadership, the Aztec dance group has enriched the Hillview community with performances at our annual Dia de los Muertos Celebration, Hillview Branch's Ten Year Anniversary Celebration and the Cassell Neighborhood Association Tree Planting Dedication Ceremony at Hillview Park. Prior to his involvement bringing dance classes and programs to the public, he helped found the first youth soccer group, East Bay Soccer League, on the East Side of San Jose in an effort to decrease gang violence in the community and create safe spaces and activities for the youth. Miguel's passion for his cultural roots and his community are evident, and he is always eager to share his talents and expertise.
Get to know a little about Miguel:
My first job… was to create crucifixes and sell them door to door to obtain some money to help my family.
My fondest memory… that would have to be the birth of my children. I have two sons.
My role model… Lalo Morales was a huge inspiration to me. He was a Principal at the Dorsa Elementary School on the East Side of San Jose. When Principal Morales left Dorsa School, he continued to volunteer on the East Side of San Jose to help the community.
---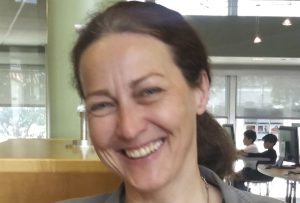 Joyce Ellington Branch Library - Ana Zinevitch
Anastassia (Ana) began volunteering with the Joyce Ellington Branch Library over a year ago as a Homework Club Coach. In addition to coming twice a week for 2 hours sessions she is coordinating and running our summer Fun with Math and Reading Fun classes. Ana is very dedicated and reliable worker. She is friendly and approachable for both children and their parents. With her big smile and positive attitude everyone feels welcome and appreciated. We are grateful for Ana's service and value her contributions to the Joyce Ellington Branch Library.
Get to know a little about Ana:
My fondest memory... is me reading "Ronia, the Robber's Daughter" by Astrid Lindgren. It is one of my favorite books even now, because it teaches us how not to surrender to our fears and how to love life.
Libraries are... one of a few places where all people can feel that their lives have meaning.
I volunteer... because I want to be a librarian. The library is a place where I want to spend my days.
---
King Public Reference & Resources - Tien Duc Pham
Tien is the lead volunteer instructor providing citizenship instruction for Vietnamese speaking seniors. Tien initiated this class and made sure that it was held twice a week to ensure that his students have adequate instructional time to prepare for their exam for U.S. Citizenship. He has gone out of his way to ensure that citizenship instruction is provided for all levels of English proficiency by hosting speakers from the INS; recruiting a former colleague to assist as a volunteer; requesting additional Vietnamese/English speaking volunteers to assist, when the former retired from service. Tien credits volunteer assistants Jeannie Leahy and new-comer Annie Vu with greatly helping him to make this class a success and a joyful experience for those attending. Tien's commitment to his students, to his community and to the betterment of all is unique. The fact that he has chosen the library to present his gifts, puts us on the map as a place of learning, of sharing and a means for an individual to achieve their dreams.
Get to know a little about Tien:
I am most proud of... to be able to see the miracles in life, right here , right now. It's very simple. It's very easy. Holding a cup of water in my hand is a miracle.
My community... the Vietnamese people who appreciate the welcome that was given to us by the United States and who share that love with others. America. The ability and the capacity of America to give people the chance, to build, to help, to share and return the love and unselfish support they've received, to their countries of origin.
I volunteer... because of the suffering I have experienced. When you see other people suffering you need to act and give.
---
Mt. Pleasant Neighborhood Library - Alejandra Gonzalez
Alejandra is every librarian's dream volunteer. She is creative, dependable, thoughtful, and passionate about her community. She runs a weekly crafting program at the Mt. Pleasant Neighborhood Library, serving children of varying ages. She is beloved by program regulars, because she makes a special effort to get to know each child and their family. It is by far the most regularly attended program at the branch thanks to her exemplary service.
Get to know a little about Alejandra:
My fondest memory… has to be when I earned an award for reading more than 50 novels over the summer of my fifth grade year.
My community… is very welcoming and supportive. I enjoy socializing with everyone because almost everyone has a story to tell.
If I had a super power, it would be… to have all the knowledge of the world. I would want to be a walking library.
---
Partners in Reading - Sue Rizzi
Sue has been volunteering with Partners in Reading (PAR) for over 15 years. Since starting as a one-to-one tutor for the program, she has gone on to help PAR with anything that needs to be done. She helps weekly with Together We Read book organization and mailing, event decoration, and organizing materials for tutor orientations. Sue is an essential part of the PAR program, and everyone at the office truly appreciates all of her work.
Get to know a little about Sue:
As a child... I lived quite far from my library but rode my bike there often. The library had huge Works Progress Administration (WPA) murals and you had to be silent or else.
I am most proud of... The years I worked with Special Olympics and the young Global Messengers in a program I ran.
My role models... are all the "everyday" people who keep our lives running smoothly, from elevator inspectors to law enforcement individuals to those who harvest the food we eat.
---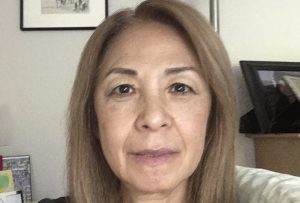 Pearl Avenue Branch Library - Kazuko Smith
Kazuko Smith has been a wonderful addition to the volunteer force here at Pearl Avenue. She has been an ESL class facilitator for the past 5 years, rarely missing a day. She teaches, using her own experiences as an English-learner to put her students at ease, and to encourage them to talk about their own experiences. Kazuko always seems cheerful, and truly enjoys working with her students.
Get to know a little about Kazuko:
My biggest challenge... is to overcome with "stage fright." I tend to shy away from people at the event.
My favorite book, movie, or song... I love historical books. I particularly like Shakespeare, Jane Austen, and John Steinbeck to name a few. As for movies, I also like period movies. Lastly, my favorite music groups are Beatles and Il Divo.
If I had a super power, it would be... to eliminate all the diseases from the Earth.
---
Rose Garden Branch Library - Terrence Clay
Terrence has been one of the Rose Garden branch's most hard working and reliable volunteers since 2016. Before the library opens to the public on Friday mornings, Terrence gives a thorough cleaning to heavily used equipment and furniture such as the computers, tables, and chairs. His diligent work ensures library customers have a pleasant, sanitary environment and continues to make a positive impact on the community.
Get to know a little about Terrence:
As a child... I was really into wanting to acquire information through reading, researching, and the like.
My role model... My mom. She does her best to make sure I can get to the library when she can take me. She always provides when I need something.
I volunteer... because it keeps me active and it allows me to get out of the house and contribute in some way.
---
Santa Teresa Branch Library - Irene
Irene has volunteered for Santa Teresa since 2015. She is a retired teacher and reading specialist who shares her enthusiasm and professional skills to promote literacy and run English Conversation Club classes. In addition to this, she runs workshops focused on children's literacy such as the upcoming Sight Words workshop. She is a wonderful, generous, and positive role model for the library! For these reasons, she has earned this long overdue acknowledgement along with our eternal gratitude.
Get to know a little about Irene:
I am most proud of... when I was teaching elementary students, and parents came to visit years later to thank me.
My biggest challenge... being concise and succinct.
My role model... Helen Keller.
---
Seven Trees Branch Library - Marty Garrison
Marty has been a wonderful presence in our library since 2018 and an advocate of education and learning for our young kids and teens. As the leader of the Homework Club program, he has not only supervised the teens and kids, but takes an active interest in their education and abilities to improve each week. He has built relationships with the staff, teens, kids, and parents, and we have all come to respect and rely on his continued involvement with the library and community. We are forever thankful for the support he has given us.
Get to know a little about Marty:
My first job… I had lots of odd jobs as a teenager including yard work and carpenters helper. My first real job was being a draftsman for an electronics company. I drew schematics. This eventually led to earning an electrical engineering degree (BSEE).
I am most proud of… the little family that I have helped to build. I have been lucky enough to be able to accomplish goals such as graduating from college, having a family and working steadily until retirement age.
Libraries are... places where you can expand your abilities and escape from the mundane, everyday world.
---
Tully Community Branch Library - Chau Vu
Chau has volunteered with Tully since 2013 as a Computer Mentor and logged more than 700 hours. Additionally, for the past year, Chau has also helped out with three more programs as class assistant for Vietnamese Computer Class, Adult Monitor for Homework Club, and Leader for LEGO Fun. This means she now comes to volunteer four days each week! Yet she always has a cheerful smile and positive attitude even when dealing with difficult customers.
Get to know a little about Chau:
My first job… I was a student assistant at my high school, Andrew Hill.
My role model... my friend, Trang.
If I wasn't volunteering, I'd be... staying home, worrying about my classes.
---
Village Square Branch Library - Sarah Nunes
Sarah has been a volunteer at Village Square since 2017, logging over 150 hours as a Reader to Children. Her storytimes are one of the highlights of the Village Square event calendar. Sarah's passion for volunteering has been an inspiration to us all, and encourages us to play a bigger part in helping to improve our communities. She is not only a great volunteer, but a dear friend to us here at Village Square, and we are deeply grateful for her time and her passion for reading and giving back to the community we all love.
Get to know a little about Sarah:
My fondest memory… was first reading the Chronicles of Narnia. My father started reading it to me, and I was so enthralled with it, I had to take it and read it for myself just to know what happened next.
My role model... my father; he was my hero and the reason I love reading and volunteering.
If I wasn't volunteering, I'd be... I couldn't imagine ever not volunteering.
---
Vineland Branch Library - Jerry Snyder
Jerry Snyder started working with Vineland Library in 2014. He brings free guitar music and open mic for music lovers, every single month. That is a great gift to our community. Jerry shows up every single month, sets up the room and his programs are one of the most successful ones at Vineland with a very high attendance. There are also special guest appearances, once in a while, which makes the program even more interesting. Thank you Jerry, for being such a great musician and teacher, and for sharing your gift with us.
Get to know a little about Jerry:
My first job… Berryessa elementary school district, as a music teacher.
My biggest challenge... I am the artistic director of South Bay Guitar Society, and writing grants is my biggest challenge.
Libraries are... Great. We have been to every library and have had outreach program with every one of the libraries. They give us a place and a community. We have had an open mic at Vineland Library every month for more than 6 years.
---
West Valley Branch Library - Rohan Gumaste
Rohan is the lead instructor for the West Valley Branch Library's Math Olympiad program. Math Olympiad is a weekly program for 3rd-5th graders that helps kids prepare for the Math Olympiad test. Every week Rohan arrives early for his program, prepares materials, and sets up the room. During each program session, he and his co-volunteer Aniket review sample problems with the children. Rohan carefully and clearly explains how to solve each problem. Rohan's reliability, dedication, and skills as an instructor make him one of West Valley's best volunteers. His program provides a great service to our patrons by helping kids improve their math skills and feel more confident about the Math Olympiad exam.
Get to know a little about Rohan:
As a child… reading was something I grew up with. I loved reading Winnie the Pooh and other children's classics with my mother.
I am most proud of... Helping lead school clubs, and being the Co-Director of PioneerHacks III
Libraries are... goldmines of knowledge, places of learning, and treasure-hoard of books, which everyone can access.
---
Willow Glen Branch Library - Jennifer Ulloa De La Torre
Jennifer has been a valued volunteer of the Willow Glen Branch Library since September 2018, participating in TeensReach as President, Homework Club, and SJ Engage. Jennifer was one of the first tutors to volunteer for our Homework Club in April 2019, and has shown up reliably ever since. Her enthusiasm, friendly personality and leadership skills make her a wonderful role model to other teens and the young children she assists in our library programs.
Get to know a little about Jennifer:
My first job… was at the age of 7 when my dad paid me five dollars to help him wash his truck.
My fondest memory… took place in kindergarten when my dad picked me up from school on Halloween, and I got to show him the sugar skull I made during class.
I volunteer… because I want to make an impact on my community.
Visit us at sjpl.org/volunteer if you're interested in becoming a volunteer. You can also view a complete list of previous Volunteers of the Year for San José Public Library.