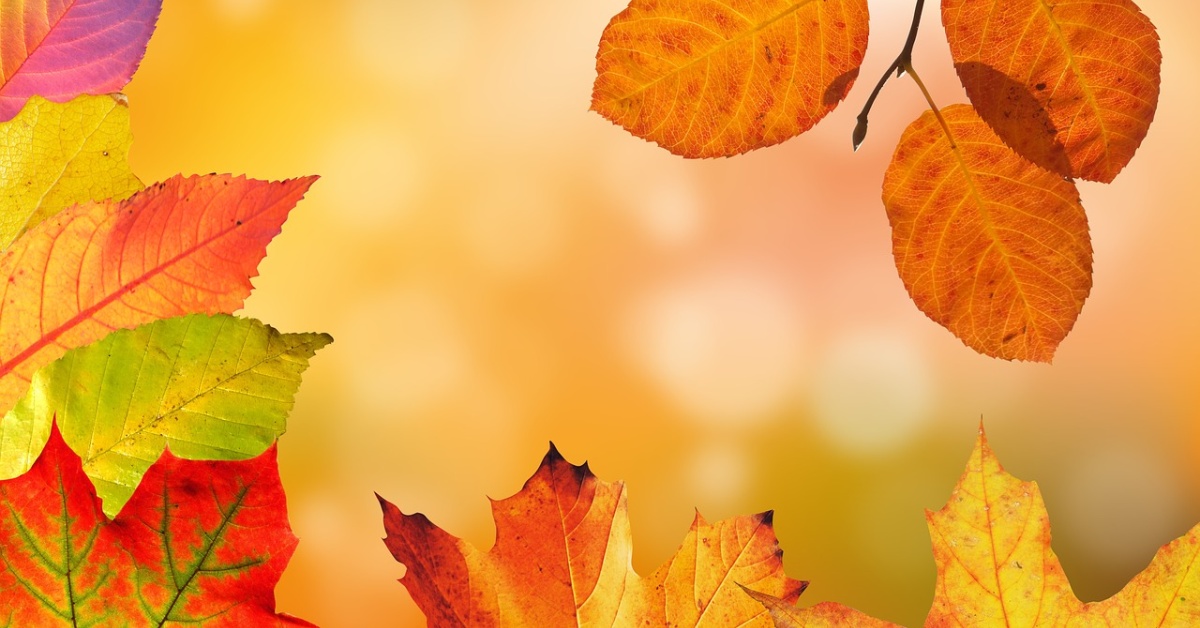 I love picture books full of brilliant colors and scenes.
Autumn is the time of the year when these colors are on full display on our trees!
Here are some wonderful picture books that explain and show these wonderful scenes from nature.  Some of the picture books are located in our juvenile non-fiction collection!
Picture Books About Autumn Leaves
This is a great non-fiction book (J508.2) for preschool children.
As I went out to do outreach storytimes in November, I like to use some non-fiction books in addition to the fictional picture books that are part of my repertoire.  This is a great non-fiction book for preschoolers, as it is not too long, but perfectly expresses this time of year.
In addition to the flora, children will enjoy seeing the fauna in the changing leaves.
Because the text is very limited and mainly pictorial, I'd recommend this book for toddlers, too!
---
This is my favorite fall picture book!  Ehlert, who is well-known for her collage art, hits one out of the ballpark for the simple story of what happens to a leaf as it makes it way away from its tree.
Cleverly, Ehlert uses leaves as the scenery that Leaf Man passes by on his wind-driven journey.  Leaves become turkeys, fish, fruit trees, butterflies, cows, and other figures.  One of my favorite scenes is the one with the turtle!
As the leaves fall to the ground, your child may wonder what may happen to leaves that blow away from their beloved backyard trees.  This story will show them what may happen to the falling leaves.
Parents and kids will enjoy guessing what kinds of figures are hiding in the leaves that she describes!
This picture book is perfect for toddlers and younger preschoolers.
---
Leaf Trouble by Jonathan Emmett and Illustrated by Caroline Jayne Church
In this humorous, but informative picture book, the young squirrels have never experienced the wonders of autumn and are dismayed by the leaves that fall from their home, the tree.
Worried that their home is falling apart, the young squirrels spring into action!  Are they able to save the leaves?
Parents will nod their heads at the compassionate young squirrels, who want to help keep their tree together.  Children will marvel at the ways that the squirrels use to try to save their home.
This picture book is great for preschoolers who may have started to notice the changes in autumn.
---
In the Middle of Fall by Kevin Henkes and Illustrated by Laura Dronzek
Henkes and Dronzek provide their second seasonal book along with the companion book, Winter is Here.
Beautifully and simply illustrated, children will be entranced by the colors and animals of autumn.
As in the other leaf books I have listed, the theme of change is illustrated in a sweet and timeless way, accompanied by Henkes' serene text.
This book is perfect for preschoolers who have questions about the changing colors!
---
Author Posada shows children in very simple text exactly why those leaves are changing colors in Summer Green to Autumn Gold (J581.48!)
Posada explains that leaves are full of chlorophyll, which is green.  However, below the green are other colors like reds, yellows, purples, oranges, etc.
The whole process of trees renewing themselves during the spring and summer and then resting in winter is explained in a simple, but dynamic way through the use of text fonts and imagery.
This book is perfect for lower elementary-aged children.
---