Beyond Borders: The Many Facets of Latinidad

Latinx/Hispanic Heritage Month is an important time to celebrate the people who contribute so much to the wellbeing and vibrancy of the socio-economic and cultural fabric of the United States. But with a region that comprises 33 countries, as well as Spanish, Portuguese, Garifuna, Mixtec and several other languages and cultural traditions, I sometimes struggle with the concept of Latinidad. How could one term possibly capture a vast set of experiences, languages, geography, socio-economic means, phenotypes, nationalities and ideologies?
In public service, we often ask "what does the community need?" but there are also many community assets. As I reflect on the meaning of this month, whether we crossed borders or "the border crossed us," what Latinidad does speak to is the bond created in spite of (and because of) this range of particularities, grounded by people who choose to forge a life that maintains ties to family – born and chosen – and to cultural traditions that recognize and respect difference in experiences. It also reflects the joy, resilience, cooperative values, resourcefulness and creativity of a people shaped against a backdrop of colonization and historical struggles for rights and respect. This continual community-building effort is an often under-recognized power of Latinx communities, which this heritage month also symbolizes.
On Community-Building
At the library I see Latinx neighbors leading community-building in different ways. From continuing their education as adults, to developing digital skills or attending peer support programs, Latinx folks often share these pursuits that are meant to benefit not only themselves, but also their families and friends. This cooperative approach is also meaningful for Latinx colleagues who feel a sense of connection and contribution towards a community that so often comforts and supports.
"I have found friends and connection through the program participants with a deeper connection to my roots. Alma and her son Eloy became regular Library visitors for programs and general reading space.* Eloy now knows where my office is and greets me with a "Hola Miss Elizabeth" as soon as he comes into the library. Through these Spanglish interactions I have felt accepted and part of the community. Alma now comes to me to ask questions regarding other programs, events and opportunities. She's also become an advocate for the library by inviting her friends to programs and work in partnership to provide programs to and for this community."
– Elizabeth, SJPL Staff
*Note: Names changed to protect patron privacy.
"One of my projects is to provide laptops when patrons are in need of tech devices. Most of these have been Latinx folks. It feels so much different to me in providing a service like a free laptop to my community; I see my parents, tios and tias, and cousins reflected. When I am able to support my community, the whispers of my imposter syndrome go quiet."
– Yadirha, SJPL Staff

Whether it's Promotoras sharing tips on how to create more engaging flyers, to Learners providing suggestions on improving program curriculum, the time invested and feedback improves our learning and efforts to better serve the Latinx/Hispanic/Chicanx community in San José. There is always more to improve — and I hope to see more people from the Latinx and other diverse communities consider careers here to guide the efforts.
Happy Heritage Month
To all those who trace our roots to the region of Latin America & the Caribbean, whether you prefer Latina, Latino, Latiné, Latinx, Hispanic, Chicana, Chicano, Chicanx, Mestizo, Indigenous or other term, happy heritage month! We hope you will celebrate with us.
Suggested Reading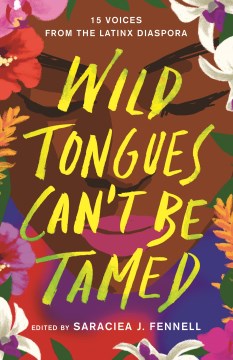 List created by SJPL_AdultPicks
Celebrate Hispanic Heritage Month with fiction and non-fiction by these great authors