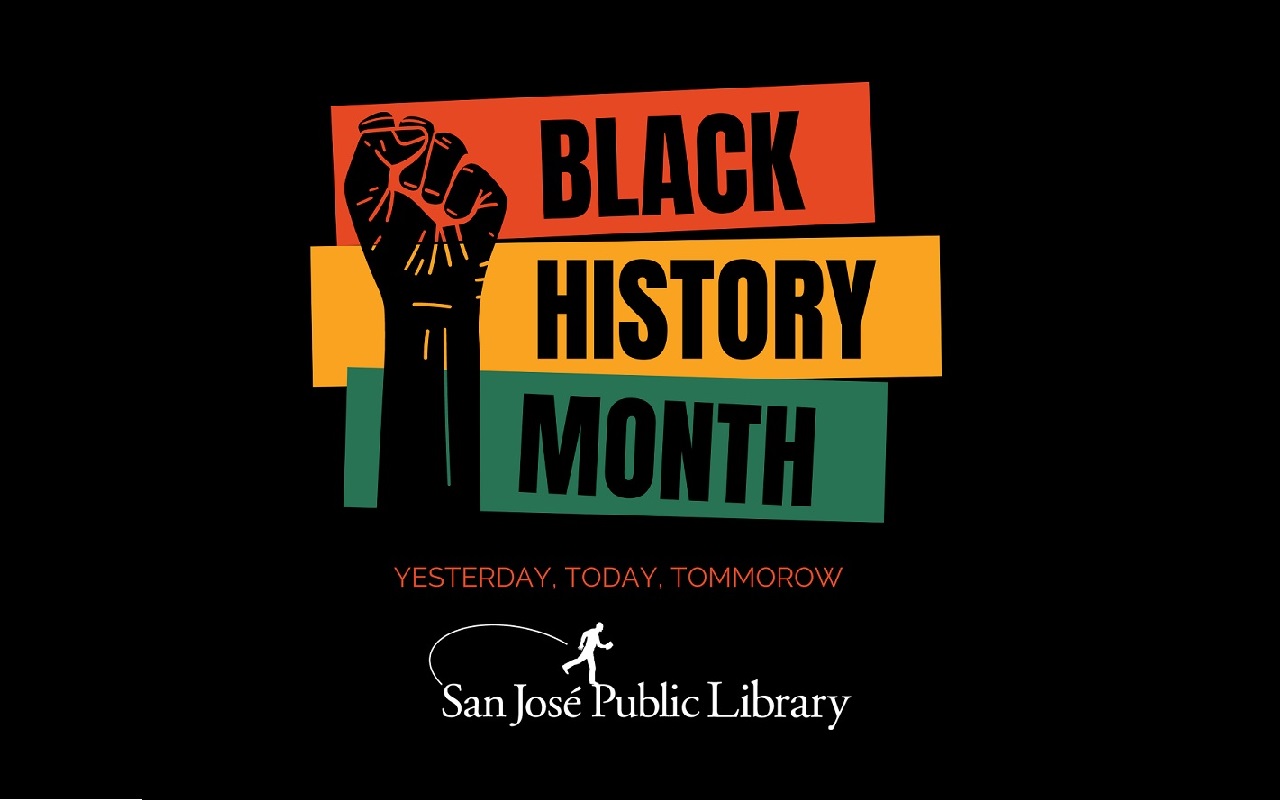 Today's blog was not written by me but by another one of our wonderful librarians, Paul Wilson. Paul is one of our wonderful members of the San Jose Public Library Racial Equity Team dedicated to ensuring that we as a library system provide equitable services and programs to all patrons. He so graciously took on the task of writing about one of the greatest (she was awarded both a Nebula and a Hugo) science fiction writers of all time. So without further ado:
The Unfamiliar Genius of Octavia Butler
Science fiction is a literary genre that questions the impact of science on both human relationships and on society in general. What does it mean to be human? What makes up the bonds between humans and their different communities?
Few authors have tackled those subjects better than Octavia Butler. One of the most influential writers of the past 50 years, Butler changed the landscape of modern science fiction, all while ignoring limits on black and female characterizations and authorship. With unique style and powerful prose -- reflected primarily through the eyes, ears and experiences of black female characters -- Butler, helped take a largely monochromatic world of sci-fi literature to a more vibrant, inclusive, and Afro-centric place. As a result, her writing has characteristics that can appeal to diverse audiences of not just science fiction aficionados, but also blacks, women, feminists, futurists and others.
Butler was born in 1947 in Pasadena, CA to a maid and shoeshine man. At seven years old, her father passed away and Butler was raised by her mother and grandmother. Suffering from shyness and dyslexia for much of her youth, Butler would developed her lifelong passion for books and writing at Pasadena Central Library.
Faced with criticism and doubt from family members about her chosen career choice, Butler participated in a couple of writing workshops via UCLA as young adult where she was recognized and encouraged by popular science fiction authors Harlan Ellison and Samuel Delaney to take up writing as a fulltime career. This tutelage, guidance and experience changed her life and set her on a course to revolutionize a genre long dominated by white men.
She published her very first short story in 1971, and in 1976, published her debut novel, Patternmaster (1976), about a dystopian future where telepaths ruled humanity to rave reviews.
Suddenly famous in the literary world, Butler's star really rose with the 1979 publication of Kindred, a story about a young black woman who accidentally travels back in time and learns that she must save the life of one of her white, slave-owning ancestors.
The 1980s brought greater recognition from the sci-fi community as Butler would win a Hugo Award for Short Stories in 1984 for the collection "Speech Sounds," and again in 1985 for the collection titled "Bloodchild."
Next came her Parable novels: Parable of the Sower in 1993 and Parable of the Talents in 1998 and Lilith's Brood in 2000. The popularity of, and critical reception to all of these novels effectively cemented Octavia Butler's place in the pantheon of great science fiction novelists of the 20th Century.
Her final book, a vampire novel titled, Fledgling, was released in 2005, the same year that she was inducted into the International Black Writers Hall of Fame in Chicago. Butler passed away in Washington State in 2006 at the age of 59, but her work lives on throughout the world.
This Black History Month, discover some of Butler's many published works at available in the library catalog:
Read Her Work