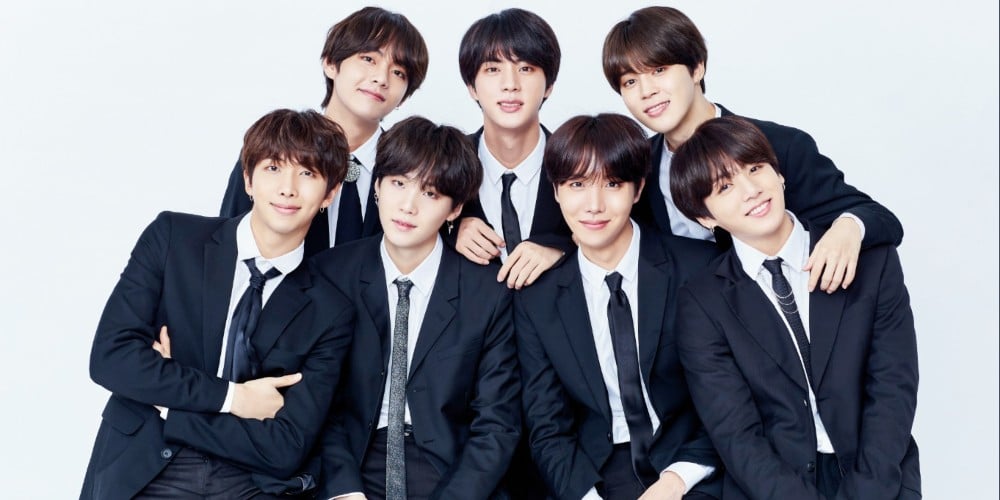 From left to right: RM, V, Suga, Jin, J-hope, Jimin, and Jungkook
Ayo ladies and gentleman...
If you haven't heard of BTS yet, you probably will very soon as they embark on their sold-out U.S. tour next month, one of those stops being Oracle Arena in Oakland, CA.
They have a huge social media presence with over 10 million subscribers on YouTube and 16 million followers on Twitter.
Their newest album and conclusion to their most recent musical concept, LOVE YOURSELF 結 'Answer', was released today along with a music video for their newest single, IDOL, which now holds the record for the biggest music video debut in YouTube history, earning over 45 million views in 24 hours, surpassing the debut of Taylor Swift's music video for Look What You Made Me Do, which had 43.2 million views in 24 hours.
Oh also, they're taking over the world.
Who Are They?
BTS (방탄소년단) also known as Bangtan Boys / Bulletproof Boy Scouts / Beyond the Scene is a seven-member South Korean K-pop/Hip-hop boy group formed by Big Hit Entertainment. The group consists of RM, Jin, Suga, J-hope, V, Jimin, and Jungkook.
Following their debut in 2013, they became increasingly popular and broke music records. BTS is also notably the first K-pop group to perform at the American Music Awards and Billboard Music Awards and is seen as the first K-pop boy band and group to enter the U.S. market successfully.
The group is notably popular for their synchronized dance, rap, vocals, style, covers of other artists, personalities and team chemistry. The group has released songs and albums in both Korean and Japanese. Their most recent songs also emphasize the importance of loving oneself. The group started off as a humble and unknown group in a new company label and have opened up about their mental health, worries and past in their songs so that's also a contributing factor why fans cite feeling a special connection with the group.
The passionate fandom of BTS is called 'ARMY' which stands for Adorable Representative MC for Youth. ARMY are known for their unconditional love and endless support for their favorite seven boys and always vote for them tirelessly in every competition and spread their art across the world like wild fire. Of course, this is one of the biggest factors why BTS is gaining this insane popularity and success. They keep breaking records and making history, bringing K-pop outside Korea.
What Is K-Pop?
K-pop, an abbreviation of Korean pop or Korean popular music, is a musical genre consisting of electronic, hip hop, pop, rock, and R&B music originating in South Korea. In addition to music, K-pop has grown into a popular subculture among teenagers and young adults throughout Asia, resulting in widespread interest in the fashion and style of Korean idol groups and singers.
A Korean idol, or K-pop idol, is a South Korean musical artist signed under a mainstream or performs as an indie artist under his/her own label. In South Korea, potential idols are commonly cast by agencies via auditions in order to become trainees. Those who successfully pass this audition stage are offered long-term contracts with the entertainment company. There are no age limits to becoming a trainee; thus is not uncommon for trainees, and even debuted idols, to be very young. The trainee process lasts for an indefinite period of time, ranging from months to years, and usually involves vocal, dance, and language classes while living together with other trainees, sometimes attending school at the same time, although some trainees drop out of school to focus on a career as an idol.
What do they have to do with YA books?
Recently anytime I am not spending at work is time spent watching pretty much every BTS related video on the Internet. Considering these boys have their own online variety show, YouTube documentary called 'Burn The Stage', and dedicated fans that spend hours theorizing about the alternate universe storyline and meanings in their music videos, much of my extra time has been concentrated on this band and their music.
Naturally my love for YA novels has collided with my love for BTS. And because their music videos (many of which are already inspired by literature) are so visually striking and story heavy, I thought they would pair well with some awesome YA books. The result is a list that I think can help ARMYs find a new book they may love or have fans of YA find the right entry point into BTS' music.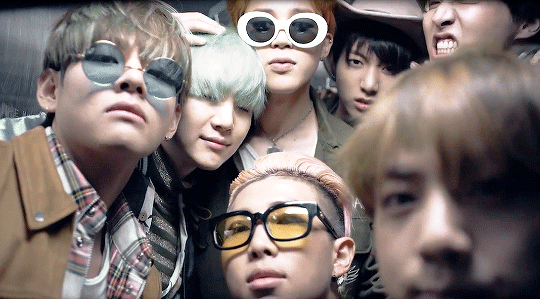 TL;DR
I like BTS. Here are some YA books that match their music videos. Watch, read, and enjoy all the pretty.
Fake Love
The band has described Fake Love to be a song about the dark side of love. The lyrics talk about the kind of love that consumes you that you end up losing yourself. The music video is chalk-full of references to their past music videos and the storyline that binds them all together, but it ultimately follows one of the members, Jungkook, around a place where he can watch each of the other members face or deal with their fears and representations of their true selves. The books below also explore dangerous love stories and the being the witness of tragedy outside of oneself.
DNA
The lyrics in DNA describe a destiny so deep that it was written in your genetics. The song is about a love that is fated to be, no matter how brief. The books below are about destiny and love in the same regard, and pair well with a hyper-saturated music video that explores time-loops, wormholes, and a continually changing virtual reality.
Blood, Sweat, and Tears
This music video is based on the coming of age story Demian, written by Hermann Hesse which is about its principal character Emil Sinclair and his exploration of the duality of existence and the opposing demands of the external world and his one internal quest for spiritual fulfillment. Emil's quest to resolve this conflict forces him to seek out the guidance and validation from the various members of his world including Max Demian, a childhood friend who leads Emil to his eventual self-realization. The haunting music video explores ideas of fate, reality, life and death, and falling from grace. In the video you see BTS play with the duality of dark and light, lost innocence and awakening, while roaming through an echoing hall filled with classic sculptures and weeping angels and, alternatively, kept in dark spaces, tied up and trapped. Intermixed into the more classical imagery are lush, bright, jarring sets and references to the afterlife, such as shrouds and veils. Like in the video, the books below are steamy and dangerous fantasy stories that feature beautiful winged creatures who aren't always as they appear.
Spring Day
This music video is based on The Ones Who Walk Away from Omelas, a short story written by Ursula K. Le Guin which is about Omelas, a false utopia: a place where everyone is perpetually happy and carefree, but under the surface, one child must suffer in order to maintain the balance. Sooner or later, every citizen of Omelas learns of the caged child's existence and is taught about the meaning of suffering. Horrified, some people walk away from Omelas, never to return and face a new world of uncertainty head on. Like the YA books below, the song and video can be interpreted many ways: it can be about friendship, or a reflection on the terrifying cusp of adulthood and the desire cling to the nostalgia of youth and happiness, or about the inexplicable pain of loss and the will to carry on and live even when you're hurting.
MIC Drop
MIC Drop is a braggadocio song about how the band has skyrocketed to the top of the their respective genre and even broke through the American pop music bubble. Which is rather fitting that it is the first song where they worked with American DJ Steve Akoi and released an English remix featuring rapper Desiigner. The books below are about the transformative power of music and honing the skills and talent to be a successful DJ.
Fire
This music video is about the recklessness of youth. The lyrics encourage to live your life without worries, full of joy and to focus yourself more on the future, because the past remains in the past. At the end of the song, Suga says "I'll forgive you", which means you don't have anything to worry about from the past. Random images assault the senses: a car falls from the sky, and later blows up, a boy with a spray can playing "tag" in front of flashing police lights, and a hooded figure catches fire, and things burn. The dancing is sharp, synchronized and incredible even when it expands to the larger group of back up dancers. Naturally it pairs well with books that focus on that manic-pixie hyperbole of youth and things not always being what they seem. And flames -- lots of flames.
Not Today
Not Today is powerful song that is an update to the group's early anti-establishment message.The video is dance-heavy with precise, stomping choreography and shows BTS leading a crowd of black-clad, seemingly ninja-inspired, dancers -- who throw off their restricting garments at one point as if in protest -- in military-style formations, while the rapid-fire dances are interspersed with scenes of the BTS members being chased and shot at. The lyrics promote people bonding together to form a new world and references the idea of breaking the glass ceiling and all invisible barriers that keep people back from succeeding. The books below are also about resistance and uniting together as underdogs to oppose a repressive regime.