A monthly feature where I examine various reading tropes and share some books that use the trope in their plots.
Blue Hair, Don't Care
Although we see less of it these days, The Manic Pixie Dream Girl (and Boy) trope was once one of the most pervasive literature, television, and film. Coined by Nathan Rabin in 2005 while describing Kirsten Dunsts' character in his review of the movie Elizabethtown: "The Manic Pixie Dream Girl exists solely in the fevered imaginations of sensitive writer-directors to teach broodingly soulful young men to embrace life and its infinite mysteries and adventures." And while the term exploded in popularity and has been used to reduce some female characters to their quirks, Rabin explained in an article where he regrets his invention of the phrase, that he was trying "to call out cultural sexism and to make it harder for male writers to posit reductive, condescending male fantasies of ideal women as realistic characters".
The Manic Pixie Dream Girl (and Boy) generally has two main features:
They are attractive with an offbeat, eccentric personality,
And they function in the story as a catalyst for the protagonist's growth, while remaining essentially a static character themselves, with no story arc of their own.
And while there are many Manic Pixie Dream Girls (and Boys) in YA fiction, many of John Green's early novels have heavily relied on the trope to drive the protagonist's story. Looking for Alaska, which won the Printz award in 2006, is named for a character but isn't her story. Instead it is the story of Pudge and his obsession with his female classmate, Alaska. She is beautiful, quirky, mysterious, and unpredictable. Alaska's relevance only comes in terms of his story and his infatuation.
Green addressed, or at least tried to, the issue of the Manic Pixie Dream Girl (and Boy) in one of his subsequent novels, Paper Towns. The story revolves around a boy named Q who is in love with is next-door neighbor Margo, and after a crazy night of pranks with each other, Q obsesses over her disappearance. In his blog, Green wrote that the book was about the "Manic Pixie Dream Girl lie, and the danger of the lie–the way it hurts both the observer and the observed. In order to uncover Margo's fate, Q must imagine Margo as a person, and abandon his long-held Manic Pixie Dream Girl fantasies."
Below are a collection of YA books that feature the Manic Pixie Dream Girl (and Boy) trope and some that directly call it out and aim to turn the trope on it's head.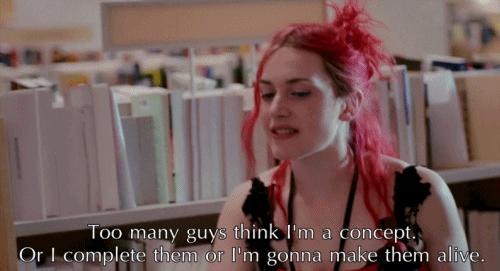 Other Manic Pixie Dream Girl Stories