YA Friday: #ReadWoke
YA Friday: #ReadWoke
The word "woke" being used as an adjective isn't a particularly new expression. To "stay woke" is to be aware and know what's going on in the community. Its use has specific ties to racism and social injustice. To use "woke" accurately in a sentence, one that captures its connotations and nuances, you'd need to reference someone who sees the ways in which racism, sexism and classism affect how we lives our lives on a daily basis. #StayWoke often accompanies social media posts about police brutality, systematic racism and the industrial prison complex. #StayWoke reminds readers to look past the provided narrative, to examine their own privilege (or lack thereof) and reminds others that there is more than one reality to life in the United States.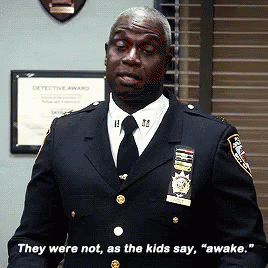 It's a feeling. A form of education. A call to action, and our right as lifelong learners. It means arming yourself with knowledge to better protect your rights. Learning about others so you treat people with respect and dignity, no matter their religion, race, creed, or color.
A Woke Book must:
Challenge a social norm
Give voice to the voiceless
Provide information about a group that has been disenfranchised
Seek to challenge the status quo
Have a protagonist from an underrepresented or oppressed group
The list below is by no means a comprehensive one, but is a great introduction to some amazing books that will hopefully open eyes up to the experiences of different cultures, races, and religions.
Woke YA
Further Reading