YA Friday: Moriarty? More like Mori-Party!
YA Friday: Moriarty? More like Mori-Party!
Wat-son Up!?
Sherlock Holmes Day is celebrated on May 22 which also marks Sir Arthur Conan Doyle's 160th birthday this year. Doyle is best known for creating Sherlock Holmes, one of literature's most famous sleuths! Since his creation, Sherlock Holmes has captivated audiences of all ages and from a variety of adaptations - books, graphic novels, theatre, film, television, and even videogames.
With there being so very many different versions of the iconic character, the ways of celebrating this day are virtually unlimited. Regardless of who your favorite Hollywood celebrities are, you are sure to find someone you love breathing new life into the Sherlock Holmes character. From Sir Ian McKellen to Robert Downey Jr., to Christopher Lee, Benedict Cumberbatch and dozens of others, there are more than enough screen-versions of Sherlock Holmes to choose from.
Or if you're like me and enjoy reading and have already read Doyle's wonderful stories, I've compiled a list of the best YA Sherlock Holmes retellings and read-a-likes that will inspire your inner detective. The game is afoot, my dear readers!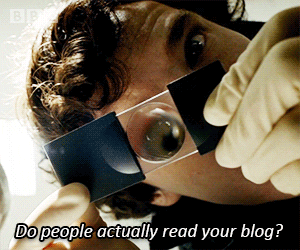 Further Reading