Wo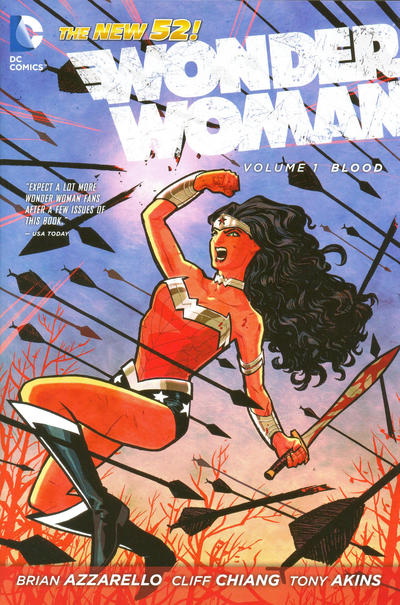 nder Woman Vol. 1: Blood
For years Diana's mother, Queen Hippolyta, has kept the truth of Diana's
existance and the identity of her father a secret. Once the secret is out, Diana isn't the only one surprised by this revelation, but so are the Greek Gods. Some embrace their newfound relative; however, some are infuriated and seek vengence. Will Wonder Woman survive this new ordeal? Or will her family be the death of her?
For weeks children have been stolen from their homes and hidden from their families. Nobody knows where they have gone or what will happen to them. Kate Kane, also known as Batwoman, is trying to figure out what has happend to them; however, how can she investigate when a government agency is hunting her down? Evil is definitely stirring up in Gotham, but will Kate decide to face her enemies or retire from being Batwoman?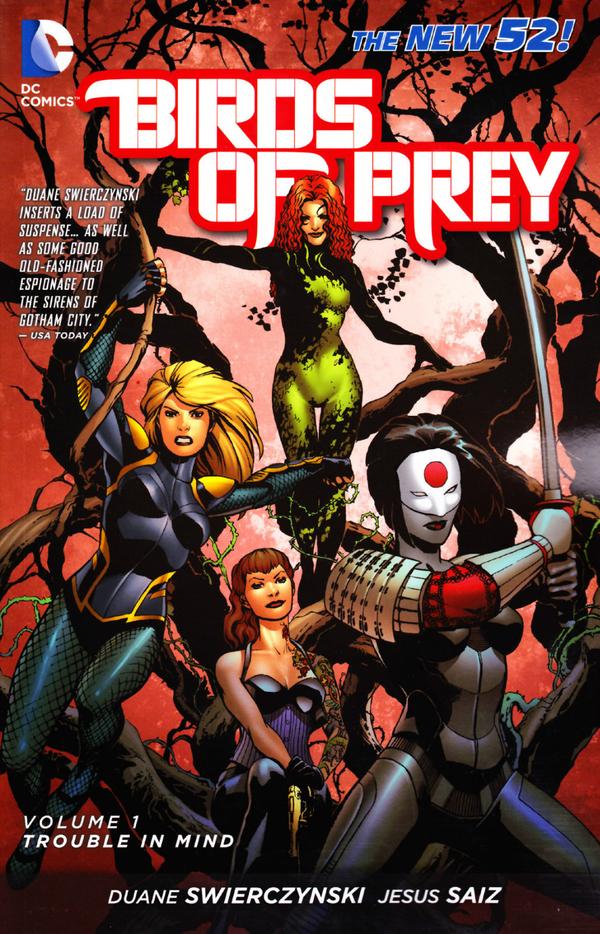 Birds of Prey Vol. 1: Trouble in Mind
Black Canary and Starling are both on the run. One is blamed for a murder she didn't commit and the other is running be she knows too much. But despite the circumstances, they join Poison Ivy and Batgirl to fight villans as Gotham's new covert ops team: The Birds of Prey.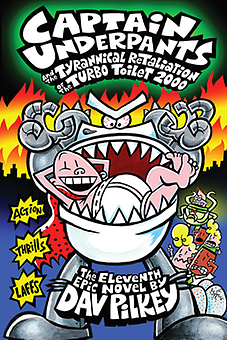 Dav Pilkey, The author of Captain Underpants, will be at Hicklebee's this September for Captain Underpants and the Tyrannical Retaliation of the Turbo Toilet 2000! Follow the mischievous adventures of George Beard and Harold Hutchins as they, and Captain Underpants of course, fight Melvin Sneedly! Will they be able to defeat Melvin using Wedgie Power? Or will their plans to save humanity be flushed away? Find out at Hicklebee's on September 7, 2014 at 2:00 PM! Join the staff, fellow book lovers, and Dav Pilkey for awesome butt-kicking action!
Location:
Hicklebee's
1378 Lincoln Ave.
San Jose, CA 95125-3010
Phone No.:
(408) 292-8880
Bird Box by Josh Malerman
In an abandoned house by a river, Malorie and her two children seek refuge against the violence that terrorized their town five years ago. Under the comfort of their house, Malorie and her family are safe, that is until their supplies start to run low. With the help of Tom, another refugee, Malorie steps outside and confront the unknown.
Those Who Wish Me Dead by Michael Koryta
When he was thirteen, Jace Wilson witnessed the Blackwell Brothers brutally murder someone. Now the brothers are after him. To hide from them, Jace dawns a new identity and hides in a wilderness skills program for troubled teens. The only thing stopping the brothers from getting Jace are Ethan and Allison, who own the camp, and miles and miles of mountains. But the brothers are closer than you think. Will Jace survive or will the Blackwell Brothers bring him to his grave?
Big Little Lies by Liane Moriarty
you would expect a school Trivia night to be the most uneventful night ever, right? You are wrong. One parent is left dead during Pirriwee Public's annual school event. The public is call it a tragic accident; however, the police are calling it cold-blooded murder. The murderer can be anyone, a school official, another parent, or even a student. Nobody is safe, but everybody is a suspect.