The Mock Caldecott Medal, Or How San José Librarians Spent Their Friday Night
The Mock Caldecott Medal, Or How San José Librarians Spent Their Friday Night
SJPL Librarians' Mock Caldecott (and Pizza)
It's a pretty wonderful thing: San José Public Librarians love what they do, and they like each other.
They like each other so much, in fact, that thirteen of them voluntarily got together on a Friday night outside of work time to do something very librarian-y (while eating pizza). They thought it would fun to put together our very own mock Caldecott Medal panel.
The Caldecott Medal is an annual award presented by the Association for Library Services to Children, a division of the American Library Association. It is awarded to an American illustrator whose picture book has been published in the United States the preceding year. In addition to awarding the medal to one illustrator, the committee also cites a number of runner-ups, which are called Caldecott Honor books.
Award Criteria
Our panel reviewed and discussed twelve pictures books using the same criteria that the actual Caldecott uses:
Excellence of execution in the artistic technique employed
Excellence of pictorial interpretation of story, theme, or concept
Appropriateness of style of illustration to the story, theme, or concept
Delineation of plot, theme, characters, setting, mood, or information through the pictures
Excellence of presentation in recognition of a child audience.
And the winner is ...
After lively discussion, our mock committee voted by paper ballot and awarded our 2018 Mock Caldecott Medal (drum roll please):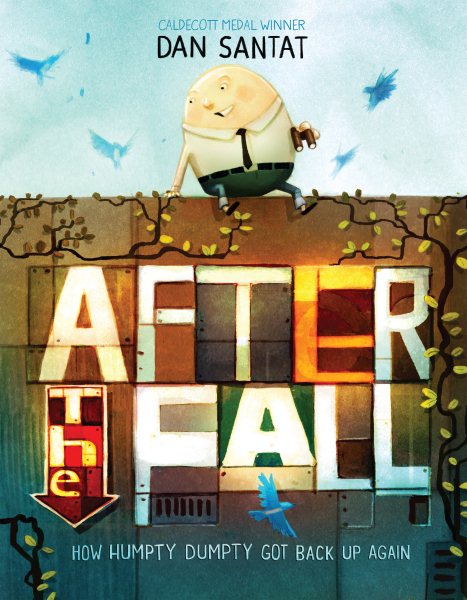 In this sequel to the classic nursery rhyme, Dan Santat's illustrations are colorful, balanced, engaging and humorous. Santat also happens to be the recipient of the real 2015 Caldecott Medal for The Adventures of Beekle: The Unimaginary Friend and the creator of the Disney animated series The Replacements.
Caldecott Honor Books
They also chose two Caldecott Honor Books: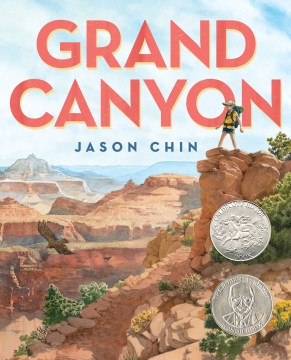 Grand Canyon, Written and Illustrated by Jason Chin
This non-fiction book is packed with facts about the Grand Canyon and eye-popping, layered watercolor illustrations of the varied flora, fauna, and minerals found there. It's truly dazzling.
Big Cat, Little Cat, Written and Illustrated by Elisha Cooper
Simple but gorgeous black and white drawings complement the story of two cats who share a home and family. It delivers a sweet and powerful message about the life cycles of beloved animal family members.
Additional Reviews
The other exceptional picture books they reviewed were:
Real 2018 Caldecott: February 12
The real 2018 Caldecott Medal will be announced at the American Library Association Youth Media Awards on February 12, 2018. It will be broadcast live from the Colorado Convention Center at 8:00 AM, Mountain Time (that is 7:00 AM, Pacific Time, for those of us in California).