YA Friday: Happy Galentine's Day!
YA Friday: Happy Galentine's Day!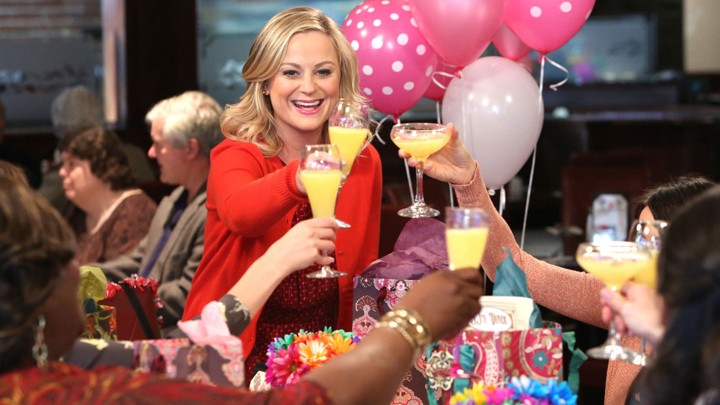 To all my poetic and noble land-mermaids
It's that time of year, friends. The time when we ladies and feminine types gather together and celebrate one another for Galentine's Day. Ladies celebrating ladies—it's the best day of the year! February 13 marks one of the best holidays ever created by a TV character: Galentine's Day (via Leslie Knope of Parks and Recreation), which celebrates girl-friendship.
As Leslie explained it: "Every February 13, my ladyfriends and I leave our husbands and our boyfriends at home, and we just come and kick it, breakfast-style. Ladies celebrating ladies. It's like Lilith Fair, minus the angst. Plus frittatas."
Basically, it's like Valentine's Day, only instead of celebrating the love you have for your significant other, you spend it with your best girlfriends, who are, after all, your soul mates, and therefore deserve a holiday all to themselves, too. Since the episode aired in 2010, it's become just as big a deal as its Valentine's Day counterpart. Leslie chooses to observe the day of lady love with brunch (her other true love), but you can kick it back lady-style however you want. I choose books.
The importance of seeing women supporting other women, celebrating other women, loving other women as a pre-teen, teenager and even as an adult cannot be overstated. If reading fiction teaches us empathy, surely reading fictional female friendships has taught us that the sisterhood should be a real, vibrant, and meaningful aspect of our lives. With the "holiday" coming up, I came up with a list of YA books below, both old and new, that depict strong female friendships: some silly, some serious, some life-changing.
Further Reading