#HappinessHappens
August 8 is Happiness Happens Day, a day to celebrate all things happy. Founded in 1999 by the Secret Society of Happy People as "Admit You're Happy Day," Happiness Happens Day was created to recognize and express happiness. Recognize every moment of glee, joy, delight, and pleasure. Happiness is unlimited and contagious and sharing one's happiness and can bring a lot of joy in other people's lives.
Because this unofficial holiday encourages people to be open about their happiness and to share it with others, our staff member, David, decided to share some items from library that brings us happiness and hopefully will to you, too.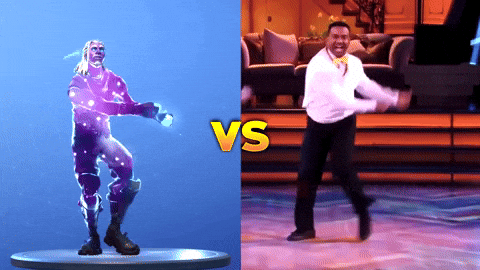 Pop Culture History Lesson: In the gif above is Carlton doing The Carlton. Copying his signature move is a Fortnite character. This is a reference to Starr's favorite TV Show in The Hate You Give. Perhaps you have heard of its star?
David's Picks