YA Friday: Back to School
YA Friday: Back to School
Back To School
It feels like summer just began, and then before you know it, the stores are filled with school supplies and back-to-school fashion. The air is peppered with the quiet screams of teachers and students alike, who realize it is time to begin a new school year again.
And a new school year brings new friends and possibly some new enemies. Between navigating the cliques, keeping up your GPAs (or, um, not), excelling at sports (or avoiding them), dating, and rebelling against your parents; it's easy to see why high school is something we talk about surviving rather than experiencing.
So it's time we bid farewell to this year's beach vacations, sleeping in until after noon, roaming the mall with your friend group, playing Fortnite all-day and night, and bingeing Netflix until 2:00 AM.
We'll miss you Summer Break!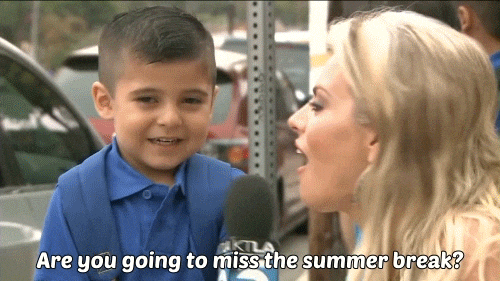 Back-to-School Reads
Beginning a new school year can be exciting and nerve-wracking in equal measure. The teens in these books are trying to get off on the right foot, often against steep odds.
Further Reading