Who We Are
We are a couple of librarians who take television as seriously as books. If there is a good show out there that can be watched for free, trust us to tell you ALL about it. Because readers advisory is our profession, but viewers advisory is our calling. We love good TV and we simply must share. In real life you might call us Appleberry and Lowell, but together, in the vast blogosphere we are called Viewers Advisory.
What We're About
Lowell: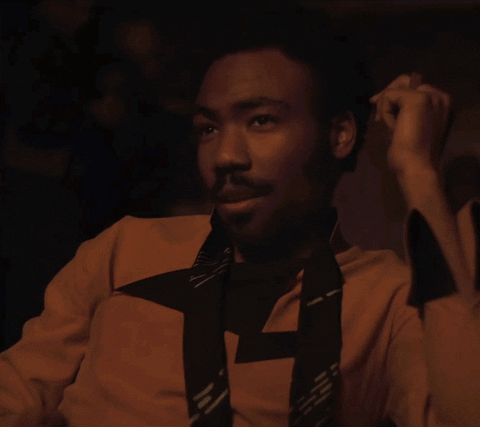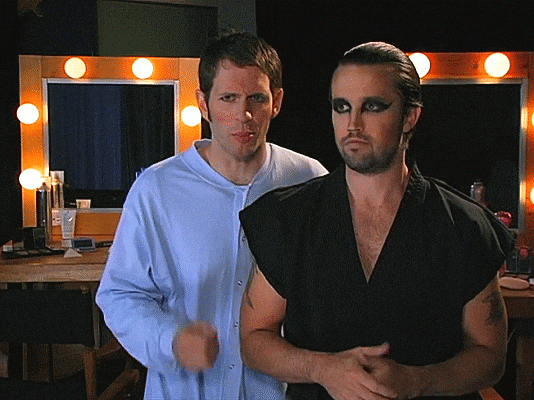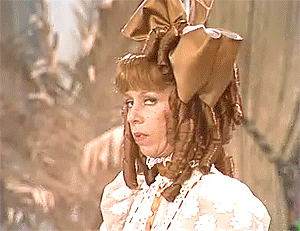 Appleberry: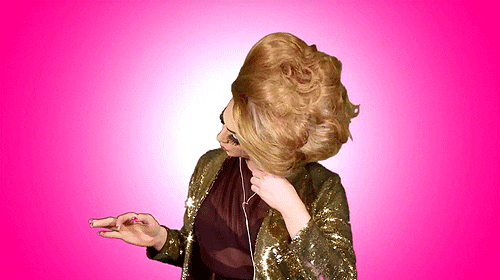 Dressed to Impress
This entry is inspired by fashion. These are some of the best dressed characters that have ever graced the small screen. But, don't let these impeccably-costumed creatures inform your decision to invest time, tears, or open mockery into these two shows. In addition to taking television wardrobes to a whole new level, both have a lot to offer. For instance, both shows write female characters with intentionality. Both shows shine a light on gender inequality at their respective points in history. To fellow feminists: these shows can be maddening to watch. Admittedly, the costumes are a pleasant distraction from the madness.
One Reason You Should Watch Outlander
Lowell: This is impossible. Really, it is impossible for me to narrow down the endless reasons to watch this show. That is why I have settled upon the least controversial of reasons: fashion. Sure, there have been some polarizing discussions about Roger MacKenzie's pretentious pairing of a turtle-neck with a perfectly-good kilt, but I think we can all agree that people were confused in the '60s. And, I will admit to having wondered what on earth Richard Rankin (Roger) has done in real life to deserve 18th century man culottes...but I digress.
Appleberry: If you like a historical drama, you could probably get into Outlander. I have to admit, I was dreading this one a little bit because I was mainly aware of the romance elements of the show (and the books). What I did not know was that, before trying her hand as an author, Diana Gabaldon was a research professor so the books and the show were incredibly well researched. Not that I've fact checked or anything, but I'm taking folks at their word on this one. So steamy romance aside, I've found quite a bit to like about Outlander as a window into an interesting moment in history: the Jacobite rising of 1745.
My Wait-For-It Episode
L: For most people who discovered Outlander on television first, episode 7 "The Wedding," is thee wait-for-it. I was enchanted from episode 1, "Sassenach," -- the Gaelic term for an Outlander, or a non-Highlander. Full disclosure: I read the Outlander series after seeing the first season. I cannot count myself among the superior fandom of those who read all the novels by Diana Gabaldon long before Ronald D. Moore had the good sense to adapt the series. In the first episode we are immediately introduced to an epic romance built upon plot lines that meander through historical events and wholly, unhistorical events -- the byproduct of time travel. Claire (this beauty on the right with an impossibly perfect profile) is a World War II combat nurse who accidentally falls through a time portal and lands in 18th century Scotland, mere months before the Jacobite rebellion. Jamie (this brawny bloke excruciatingly close to Claire's perfect profile) is a Highlander caught up in the Scot's devastating act of resistance against British tyranny. What's the problem? you might ask -- other than all the hardships that go along with living in 1745. What could go wrong for this couple with laser focus love for each other? Well, Claire has another soldier on her mind: her devoted husband, Frank...200 years in the future.
A: After the first episode, I was so worried that I would really struggle with this show (sorry, L). But, lucky for me, the next several episodes lean way more heavily towards historical drama than romance and episode 6, "The Garrison Commander", is particularly well done. Much of this tense episode has Claire face to face with Black Jack, a captain in the British Army and a real monster. Oh and he's the ancestor and spitting image of Claire's husband Frank. Trigger warning: there are a number of gory scenes in previous episodes, but a flashback of Black Jack mercilessly whipping Jamie is particularly gruesome.
For Your Information
The costume designer for the first four seasons of Outlander is Terry Dresbach, who is married to Ronald D. Moore. Dresbach, has twice been nominated for an Emmy in outstanding period costumes. Dresbach has been lauded for her attention to authenticity; fraying material, mis-matched buttons (as they were hard to come by then) and recycling wardrobe pieces.
Diana Gabaldon came up with this story idea after watching an episode of Dr. Who, which featured the reoccurring Scottish character Jamie McCrimmon.
Bear McCreary composes the score for Outlander, and has rearranged the Main Title for the show a total seven times. Pay close attention to that intro music, it changes as the story moves across the globe!
One Reason You Should Watch Mad Men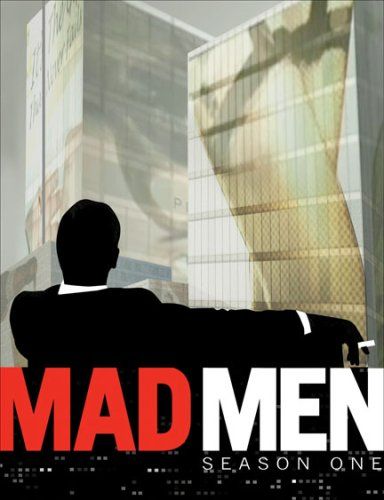 A: Mad Men is one of the first shows where I noticed that I really liked the show, but I didn't like most of the characters. And even though I didn't like most of them, the characters are truly compelling and the thing that made me want to keep watching. Sure, it's pretty thrilling to watch Don Draper come up with a brilliant campaign for aerosol deodorant, but this is absolutely a character driven show.
L: So you understand what working women before us have achieved. I know. The show is called Mad Men. But, for me this show is all about the women and how they fit into the competitive world of Madison Avenue's advertising men. In general, I feel the same as my blog partner about most characters in this show. As a working person, I enjoyed watching characters like Joan and Peggy evolve. I imagine there to be many Joans and Peggys before me.
My Wait-For-It Episode
A: Episode 8, "The Hobo Code", is so good. There are a few different storylines going on: Peggy and Pete continue their office tryst, Peggy shows some talent for writing ad copy, and a flashback sheds light on Don's mysterious past. The best one storyline, though, is Sal's. Sal is a closeted art director (who is probably not fooling many modern viewers) and I think the most sympathetic character on the show.
L: Episode 2 of the first season, "Ladies Room," is a good wait-for-it episode. The pilot is great, but the second season fleshes out Don Draper a bit more, one of televisions most complicated and mysterious characters. On second thought, who cares about Don Draper! There are more important things to love about this show. The title "Ladies Room" maps out the course for this episode, which is very much a statement about gender dynamics of the 1960s. The characters are all deeply layered. In this episode Don's wife Betty comes into focus, and we learn she is a nervous wreck for any number of things. We watch Peggy realize she has few, if any, workplace protections against gaggles of male employees who regard the secretaries as company property. It's easy to quickly adore Joan for working the system, but also cringe at the thought of what she has sacrificed in order to wield a semblance of power in the workplace. There are other deeply-rich characters written into the show that stretched across seven seasons.
For Your Information
Costume designer Jane Bryant had a tradition of repeating one of Peggy's outfits from the previous season in the following season's premiere episode.
In their pursuit of historical accuracy, the Mad Men show researchers even looked up the weather conditions for periods within the show's time frame.
The seven seasons of Mad Men take place over ten years from 1960 to 1970.
... Lowell researches how to make "strawberries cut into hearts" after getting stuck with the last signup slot for her kid's Valentine's Day party at school. And Appleberry sends yet another succulent to that great garden in the sky.