Viewers Advisory: Unscripted & Unappreciated
Viewers Advisory: Unscripted & Unappreciated
Who We Are
We are a couple of librarians who take television as seriously as books. If there is a good show out there that can be watched for free, trust us to tell you ALL about it. Because readers advisory is our profession, but viewers advisory is our calling. We love good TV and we simply must share. In real life you might call us Appleberry and Lowell, but together, in the vast blogosphere we are called Viewers Advisory.
What We're About
Lowell: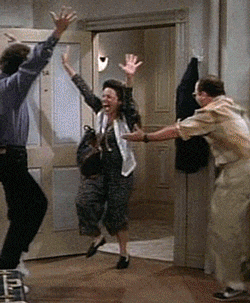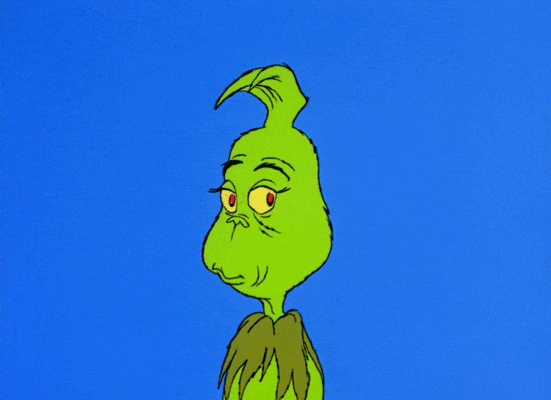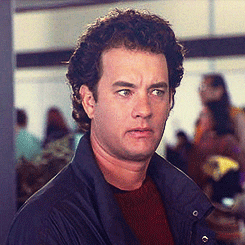 Appleberry: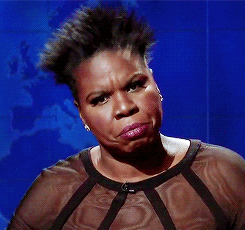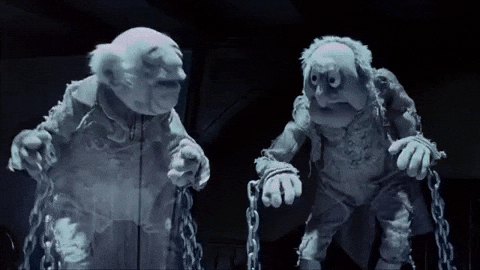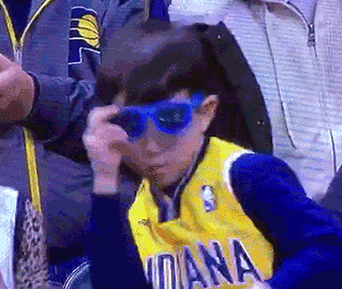 Unscripted & Unappreciated
This holiday season, let's take time to appreciate a couple of shows that have gone unappreciated. Both operate on loose outlines, but rely mostly on improv. Both also share a certain level of human depravity. We can't get enough of them!
Lowell: Because nothing is sacred. This show is one giant roast of everything. They do not discriminate. So many topics are basically ridiculed throughout the span of 13 years with this show, and done successfully. I think ridicule of this quality and consistency was last served up to the masses via Seinfeld et al. The cast, like Seinfeld, is largely responsible for its longevity. Always Sunny surrounds five characters: Charlie (Charlie Day), Mac (Rob McElhenney), Dennis (Glen Howerton), Sweet Dee (Kaitlin Olsen), and Frank (Danny DeVito). Charlie, Mac and Dennis are all childhood best friends and Dee and Frank are Dennis' sister and step father. They are all co-owners of Paddy's Pub, ground zero for their debauchery.
Appleberry: It's good to see terrible people lose. The entire main cast of characters are awful people that somehow get worse with every season. Rewatching some of the first season, I was surprised at how they seemed almost decent compared to the more recent episodes. They really aren't decent though, even at the beginning. So it's fun to watch their schemes fall apart and their lives remain terrible or get worse (except Frank who manages to stay rich) usually because, even though they are best friends and/or family, they're entirely too petty to not sabotage each other.
My Wait-For-It Episode
L: "Hundred Dollar Baby," season 2 episode 5, is inspired by an academy-award winning movie by a similar title a few years prior to this episode air date. See what I mean about nothing is sacred? First off, this episode is built upon a lively debate over whether or not Rocky IV is the greatest film of all time. Watching that debate is entertaining enough, but it gets more entertaining as the debate turns sexist and then Dee must prove a point. Soon Dee and Charlie are both training to become fighters. Dee learns that if she wants to fight like a man, she must train like a man (Frank's words, not mine). Charlie attempts to build up his tolerance to beatings in order to survive the world of underground fighting. However, their addiction to performance enhancing drugs prevents them both from achieving true greatness, and winning their original arguments.
A: "Underage Drinking: A National Concern" is episode 3 and it's ridiculous. In a good way. The gang is excited when the bar is doing good business but soon realize that teenagers have discovered that they don't check IDs. Of course, they decide to go with it, providing a safe place for underage drinkers. Things get weird quickly and it's like they're all back in high school.
For Your Information
Rob McElhenney and Kaitlin Olsen (Mac and Dee) are married in real life.
Charlie Day and Mary Elizabeth Ellis, who plays the waitress Charlie is obsessed with, are also a real-life married couple.
Always Sunny has been snubbed so many times of possible awards, a whole episode passive-aggressively addresses this unfortunate fact in Season 9, entitled, "Gang Tries Desperately to Win an Award."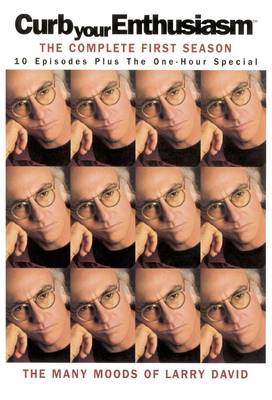 A: I feel like I can really relate to Larry David's character on Curb Your Enthusiasm. He's always offending someone and getting himself into trouble, but I am usually totally on his side. I don't know what that says about my character but there it is. I've got an endless list of pet peeves but I don't call people out when they're doing things that I don't like, mostly because I hate confrontation, but also partly because I don't want to end up in the situations that Larry ends up in on the show. And probably in real life - I'm not sure how much more exaggerated show Larry is than real Larry. And in his defense, he admits and apologizes when he's wrong. What a guy!
L: Because, Larry David. Next to Woody Allen, he is probably the most uncomfortable person in Hollywood. I don't know if that is appealing to you, but it certainly makes for very interesting situational comedy.
My Wait-For-It Episode
A: This show is so good right from the beginning. I love episode 2, "Ted and Mary," centered around Larry and Cheryl's budding friendship with Ted Danson and Mary Steenburgen. My favorite scene is Larry and Cheryl thinking they've been uninvited to a Paul Simon concert and sitting at home listening to "Still Crazy After All These Years" instead. There's also a great confrontation between Larry and the guy who took his shoes from a bowling alley.
L: "The Bracelet," episode 4 in the first season. Larry is in big trouble after he gets caught tuning Cheryl out and side glancing at the football game upon her return home from a four-day trip. He resolves to buy her a bracelet he knows she likes, but his plan is thwarted when he and his friend are persuaded to help a vision-impaired person they meet on the street. Moved by his vulnerability, they agree to move his belongings into his new apartment. Their benevolent gesture rapidly turns into a horrific day-labor scenario. The physical comedy in this episode is creme de la creme. Larry is terrible when he lacks the self control to simply greet his wife after she's been out of town. He is terrible as he tries to get out of doing a good deed for a stranger. He is clearly a terrible runner. He is terrible in all the ways that we know and love Larry David to be terrible.
For Your Information
The theme music from Curb Your Enthusiasm is a song Larry David heard in a bank commercial.
A man was cleared of a murder charge when his lawyer was able to identity him in the outtakes of an fourth season episode filmed at Dodger Stadium.
Jeff Garlin was recovering from a stroke at the beginning of the first season and credits the rigorous filming schedule with his recovery.
... In the spirit of Christmas, Lowell endures the longest Christmas production after enduring the longest drive home and refrains from complaining out loud. And Appleberry can't stop buying presents for herself.