Who We Are
We are a couple of librarians who take television as seriously as books. If there is a good show out there that can be watched for free, trust us to tell you ALL about it. Because readers advisory is our profession, but viewers advisory is our calling. We love good TV and we simply must share. In real life you might call us Appleberry and Lowell, but together, in the vast blogosphere we are called Viewers Advisory.
What We're About
Lowell:
Appleberry: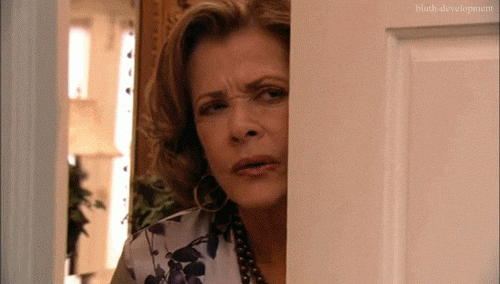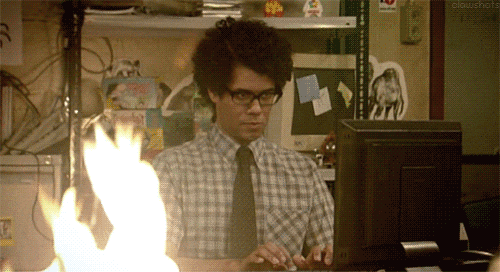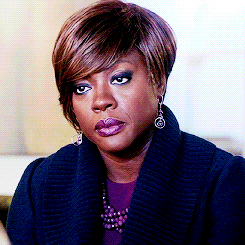 Shameless
For this installment of Viewers Advisory we decided to finally watch some shows we've been meaning to get to. Our New Year's Television Resolutions, if you will. Shameless was on Lowell's list while Shameless was on Appleberry's. How 'bout that? Something you should know about these two shows is that although they are very similar, they are not the same. Granted, most of the characters, plots, and dialogue are the same in first season, but the US version has subplots that the UK version doesn't (presumably because there are more episodes) and in future seasons the shows seem to diverge even more drastically. For example, later seasons of the UK version focus on a different family altogether: the Maguires. Viewers Advisory would be remiss not to provide an actual advisory to all viewers: This show is graphic AF. Viewer discretion is advised.
One Reason You Should Watch Shameless (UK)
Appleberry: One reason to watch Shameless is that you love drama. Arson, extra-marital affairs, insurance fraud, grand theft auto - this show has all of that and more in the first season alone. Even though alcoholism, poverty, and criminal behavior are major themes, it's still a funny and even heartwarming show full characters who are smart, kind, and loyal. Shameless is about a group of siblings who have been more or less abandoned by their parents. Their mother took off a couple of years ago and their alcoholic father, Frank, is technically around but his presence in their lives is more harmful than helpful. The oldest sister, Fiona, is basically raising the kids herself with a little help from the neighbors and her new boyfriend, Professor Charles Xavier. I mean Steve. Be prepared for lots of British slang. A second reason to watch Shameless is that you have a lot of time. The entire series ran for 11 seasons and there 138 episodes. Watch until the very end for post-credits scenes.
Lowell: I have to begin by saying one thing to my loyal readership: Mom, this show is not for you. Now that is out of the way, the one reason the rest of youse should watch this show is James McAvoy. A good deal of the other actors in this show do a great job, and the characters they portray forcefully chip away at one's heart. In the end, you might reluctantly let them in. On the onset, I knew McAvoy starred in the UK version and that was my main motivation to watch this thing that everyone's gone completely mad over. As I progressed through Shameless, I found myself pulling for his character, Steve, the most. I wanted to pull for Fiona, but her character was regretfully always one step behind. Steve is giving, like Fiona, but he is also smart and bold when it comes to dealing with Frank Gallagher, the alcoholic, absentee father who consistently jeopardizes the family's stability and security.
My Wait-For-It Episode
A: Episode four, "Abduction", is a nail-biter of an episode. In a sort of reverse heist, the Gallaghers and their friends formulate and execute an intricate plan to return the toddler that Debbie (AKA Debs) has "borrowed accidentally" while the police and the entire neighborhood are searching for him. It's a really fun episode and shows how clever and resourceful the characters are and what lengths the family will go to in order to protect each other.
L: This title is one of the most aptly-fitting titles in television. That being said, it was really hard for me to enjoy it until the writers were able to develop the many flawed characters. For me, reconciling many of the terrible choices with the individual stories attached to each character only happened in episode 7, "Dead." Yep, you might have to really hang in there to connect with any 1 of 7 Gallaghers (Oh, perhaps there is a life lesson here?). Its the season finale, so it is hard to provide a glimpse without completely ruining it for y'all but the supporting characters Sheila and Tony shine in this episode. I physically applauded at one point, I was so thrilled for Sheila's breakthrough moment.
For Your Information
Giro day is a slang British term for the day unemployed get government assistance checks from the government! You will hear this often in the UK version, but since you read Viewers Advisory, you will know exactly what it means.
Paul Abbott is the creator and main writer of this show, and his childhood served as inspiration. So the experiences portrayed by the Gallagher clan are real and relatable.
The character of Carl Gallagher was played by two different actors: Luke Tittensor and his identical twin brother Elliott, who took over the role when Luke was no longer available due to his filming schedule for another show he was on, Emmerdale.
L: Joan Cusack. I have loved Joan (not John!) Cusack since I first watched her run full-speed into a drinking fountain in the 1987 film, Broadcast News. She is one funny lady who I would love to hang out with sometime. And, as much as I believe James McAvoy carries the UK version, I feel Joan Cusack's performance in Shameless transcends. If you are completely new to this show, I can tell you the following about Cusack's character Sheila Jackson. She has crippling agoraphobia and an obsessive need for cleanliness. However, she desperately wants to be a supportive mother, but can only manage to do so within the walls of her home. She cooks up gourmet meals and lavishes praise upon her high school daughter. Her goal is to one day go shopping at a real grocery store for her family, and one day attend a school event with her daughter. Until that glorious day, she works up to it with the help of a shady therapist and VR shopping sessions.
A: Joan Cusack really is so good and was going to be my reason to watch. However, since Lowell has that covered already, I'll talk about William H. Macy. Frank Gallagher is just awful. He's a bad father, a bad boyfriend, selfish, racist, and a liar... a real piece of work with few, if not zero, redeeming qualities. And something that the UK version doesn't have for me is an actor in that role that I already know and love. Not that David Threlfall's performance isn't nuanced or sympathetic, it's just that he's new to me. But Bill Macy and I, we have history. And while Frank is utterly despicable, I've had a soft spot in my heart for William H. Macy ever since he got braces to impress a handsome bartender in Magnolia.
My Wait-For-It Episode
L: My favorite episode for Shameless US corresponds with Appleberry's favorite UK episode. In the US version it is called "Casey Casden," and it is pretty brilliant. It is a nail-biter for sure. The pace is quick, and it is cool to see the family work together to get little Casey back to his family before the whole neighborhood -- and Chicago PD -- realizes that Debs committed the crime.
A: Wait for episode 2, "Frank the Plank", for a rare moment of genuine sweetness from Frank in a scene between Frank and his youngest daughter, Debs. Of course, this moment happens to come in the middle of Frank packing his bags to walk out on his family (classic Frank!) but I think it illustrates my point about what William H. Macy brings to the character. A hint of this side of Frank so early in the series makes you hopeful for him.
 
For Your Information
Allison Janney played Sheila in the original pilot. She was a regular on Mr. Sunshine so when the role was expanded she dropped out and Joan Cusack was cast in her place.
The show takes place in Chicago. Show runner John Wells had to fight efforts to set the show in the American South or in a trailer park saying "we have a comedic tradition of making fun of the people in those worlds. The reality is that these people aren't 'the other' – they're people who live four blocks down from you and two blocks over".
While the Gallagher house is actually in Chicago, the majority of the scenes are filmed in a Los Angeles studio or somewhere in California.
...Appleberry gets a blue velvet couch to add to her David Lynch-inspired living room. And Lowell completes her cat lady metamorphosis.