Who We Are
We are a couple of librarians who take television as seriously as books. If there is a good show out there that can be watched for free, trust us to tell you ALL about it. Because readers advisory is our profession, but viewers advisory is our calling. We love good TV and we simply must share. In real life you might call us Appleberry and Lowell, but together, in the vast blogosphere we are called Viewers Advisory.
What We Are About
Lowell: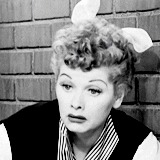 Appleberry: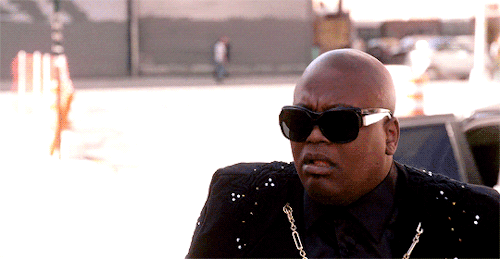 One Reason You Should Watch Home Movies
Appleberry: It's hard to for me to think of just one reason to watch Home Movies but the main thing for me is that it's really, really funny. This is a cartoon about kids, but for grownups. Not just a cartoon that has some jokes for grownups in it, this one is actually for grown folks. HM has been a favorite of mine for over 15 years, so it is super close to my heart. I have forced friends to watch it and a shared love of the show is the foundation for what has turned out to be a 10-year friendship. It is super quotable and it's as funny on the fifteenth viewing as it was on the first. There are also tons of great visual gags and fans of stand up comedy will recognize the voices of comedians like Louie CK, Mitch Hedberg, Maria Bamford, Todd Barry, Jen Kirkman, Emo Philips, and others. If you like Bob's Burgers (another hilarious Loren Bouchard-created show starring H. Jon Benjamin), there's a good chance you're gonna like this one.
Lowell: For me, it is the genuinely awesome relationship between Brendon Small and his mom, a funny and slightly unhinged single parent of two. That is the re-occurring "awe" factor whenever I watch this hilarious animation about a boy who is obsessed with making home movies. As far as the character of Brendon goes, it has been done. He's a nerd who is unmotivated in school, an easy target for the school-yard jocks. But he remains tenacious in his resolve to create cinematic art. His character reminds me of a milder Bart Simpson, whose art form of choice extends beyond neighborhood punkery. He also harnesses a bit of the wisdom that is inexplicably innate to the South Park boys. Therefore, the single reason why someone should watch this show is the mother-son combo. Most of the time their adorable familial exchanges are via jokes, but every once in awhile real-life Brendon Small slips something sentimental into the dialogue. Displays of affection are done tactfully, and are not in the slightest bit mushy. I mean, it might be mushy to other mom "viewers" out there, but with Paula Poundstone's delivery and distinct voice in those first few episodes, it's giggles all day long for me. Trust me moms, you'll like it.
The Wait-For-It Episode
A: As my favorite show, it's impossible for me to choose a favorite episode BUT my wait-for-it pick is "Director's Cut", episode 6 of season 1. It is so brilliant. Brendon directs a rock opera about Franz Kafka. Enough said. The music is legit - Brendon Small went to Berklee College of Music and composes and performs all the music in the show - and maybe you'll learn a thing or two about Kafka (born in 1883, died in 1924).
L: Out the gate I really liked Home Movies, but I'd say my wait-for-it episode would be "Brendon Gets Rabies", episode 4 of season 1. This episode had me laughing from beginning to end. Brendon's mom agrees to watch one snooty cat of two snooty neighbors (the kind of neighbors who are too good for her neighborhood block parties). Her hope is that the neighbors will attend the next block party to return the favor -- at the very least they bring a dish to the party. It is under Brendon's watch that the cat runs away during a feeding. Suffice to say, the title of this episode alludes to what happens to the cat, and Brendon, as he searches through the night for Alexandre (pronounced: AE l - eh k s - z ae n - d r uh!). Basically, I dare anyone from the human race -- and we know how much we love our cat videos-- to watch Brendon Gets Rabies without laughing out loud!
For Your Information
The first five episodes aired on UPN (remember UPN?!) before it was cancelled and picked up by Cartoon Network for its Adult Swim lineup.
Paula Poundstone is the voice of Paula for the first five episodes, after that Paula is voiced by Janine Ditullio. She also loses the hat.
The first season is animated in Squigglevision. You get used to it but if you just can't deal, seasons 2-4 are Flash animated.
One Reason You Should Watch Vikings
L: Best bromance of all time on television. Without turning this into a spoiler, all I have to say is that there is an unexpected relationship in this series that will get you right in the feels. That alone is reason to watch and learn about the historical and legendary Viking Ragnar Lothbrok, his ruthless ambition and impressive exploits across Europe. The historical records of Ragnar are a reference librarian's jackpot as the historicity is not quite clear cut, and much of what historians work off of for this show are various medieval literary accounts of a Svear (Swedish Viking) hero named Ragnar. Since the person and legend of Ragnar come from varied accounts, I feel that Hirst's spin on an unsuspected friendship between Ragnar and his own Christian slave gives this version something unique and endearing. The battle scenes are rather impressive, which also sets this version apart from the British series. I especially enjoy watching the shield maidens hold their own on the battlefield. Since Vikings airs on the History Channel and the show is thoughtfully written and directed, however you can check out the complete first season at your local SJPL branch!
A: Okay… This show is intense. My biggest challenge is not imposing my ideas about right and wrong on some Vikings from a million years ago. Don't get me wrong, I'm not necessarily opposed to violence in television shows but it's hard to want to root for the dudes who straight up slaughter a monastery's worth of monks. And yet I like Ragnar and many of the other characters in the show. I find the female characters especially interesting. Whether they are free women, slaves, or royalty, their options are limited and they are often in vulnerable positions but they are strong and clever and calculating. So I guess, for me, the main reason to watch is for the well developed characters. I'm also into mythology and ancient cultures, so this show speaks to me on that level.
The Wait-For-It Episode
L: The wait-for-it episode for me has to be "Raid", which is episode 5 of season 1. This is the episode where Ragnar's growing power as both a local hero and potential political threat is questioned by the residing earl but it is also the episode in which Athelstan's loyalty to Ragnar is solidified. The Lothbrok family is tested and the survival skills of basically each member -- even young Bjorn -- are showcased in a suspenseful home invasion.
A: My wait-for-it pick goes to episode 6 of season 1, "Burial of the Dead". There is a lot going on in this episode but the major storyline here is that Ragnar challenges the earl to a one-on-one duel. You'll like this one if you're into comeuppances. It also explores a bit more of the culture; Athelstan, who finds many of the Vikings' customs unusual/horrifying, is kind of a surrogate for the viewer who can ask the question we can't.
For Your Information
Multiple sources report that Ragnar did enjoy launching sneak attacks during Christian holidays, and he likely did not spare many monks. As a military strategist, he used the element of surprise to his advantage.
For those who stick with this show, Ragnar eventually sets his sights on Paris. In fact, a certain stretch of French coast was raided so many times by Viking warriors, that it was named after the Francia word for "Northmen" — Normandy.
Ragnar's own history may be vague but Hirsts' depiction includes a green-eyed and grudging brother named Rollo. There is substantial evidence to connect the notorious Viking named Rollo to a great, great grandson named William the I, duke of Normandy (a.k.a. William the Conqueror).
Viewers Advisory To Be Continued:
...Anxiety sets in as Appleberry plans for the next total solar eclipse, seven years from now. And, Lowell visits the principal's office for the first time in her life, only as a completely innocent parent.