Who We Are
We are a couple of librarians who take television as seriously as books. If there is a good show out there that can be watched for free, trust us to tell you ALL about it. Because readers advisory is our profession, but viewers advisory is our calling. We love good TV and we simply must share. In real life you might call us Appleberry and Lowell, but together, in the vast blogosphere we are called Viewers Advisory.
What We're About
Lowell:
Appleberry: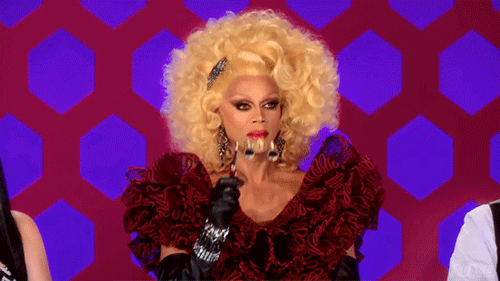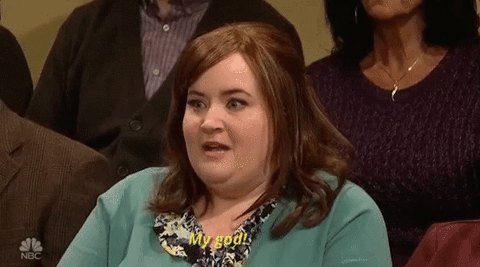 Now let's get in formation
March is Women's History Month. For this installment we selected a couple shows that feature strong female leads. We hope you enjoy!
Lowell: The concept is great. In my opinion, this show works because the main character comes from a Roman Catholic culture where virginity is revered among young women, if not stressed. I get it. I spent plenty of time at my Grandmother's house, where statues of the Virgin Mary were plentiful. I also recall staring in amazement at a childhood photo of my mother, draped in a white veil at her first communion. For the longest time I thought the photograph was of her playing dress-up. But for Grandma, that photo marked a sacred rite of passage. What also makes this show special is that if done the wrong way, it could verge on sacrilege. Instead, it's the perfect measure of tongue-in-cheek. I like to think Grandma would have been okay with Jane the Virgin.
Appleberry: It's a good fun drama. There are lots of twists and turns in the plot but it's pretty light-hearted. Even the darker stuff - criminal underworld, blackmail, murder, etc. - isn't stressful in they way dramas typically are. The narrator, flashbacks and fantasy sequences, and elements of magical realism keep things from getting too serious. Also... Rogelio De La Vega. Rogelio is Jane's father (mild spoiler, sorry) and a major telenovela star and the best character on the show.
My Wait-For-It Episode
L: The pilot, Chapter One, is pretty unbeatable in my opinion. Thanks to the title, we all have an idea of the storyline, but this episode lays it all out at lightning speed. A grown woman, who happens to be a virgin, goes to a gynecologist and leaves having been artificially inseminated on accident. This day in age it can happen, people! The style and pace of this episode is vibrant and fast. I love the humor, especially when Jane's mother utters Immaculada under her breath in response to the perplexing news. While Jane's mother shirks off the dogma of their faith, she also knows Jane's commitment to chastity is the real deal. And as everyone knows, you can take the girl out of religion, but you can't take religion out of the girl. Is her daughter truly blessed? As Appleberry points out, there are other fun twists that make Jane's pregnancy even more complicated. I won't spoil it for you.
A: I like Chapter Two. In this episode all the threads and characters start to come together - literally, in a scene that has everyone crammed into one room for Jane's first sonogram. Jane considers whether or not to sue the doctor that accidentally inseminated her and... well, it's had to talk about the episodes without giving anything away. So I'll leave it at that.
For Your Information
Jane the Virgin is loosely based on Juana la Virgen, a Venezualen telenovela which aired in 2002.
Anthony Mendez, the voice of the narrator, refers to his off-screen character as Latin Lover Narrator.
Gina Rodriguez (Jane) made history for The CW by winning the network's first Golden Globe.
One Reason You Should Watch Claws
A: Talk about drama! This show is the most dramatic. Like borderline absurd but still so enjoyable. There's a character named "Uncle Daddy" for heaven's sake. It's the kind of drama that is fun to watch because it's so removed from most people's realities in some ways but also super relatable in others. The whole nail salon crew is great, a little rough around the edges but a solid crew and easy to root for despite some questionable choices.
L: Niecy Nash. I doubt I would watch this show if it wasn't for Nash, or the Desna Simms character. There are some actors/comedians who are that good that I will watch everything they are in. Nash is on that list. She's hilarious in Reno 911! and brilliant in Getting On, an underappreciated HBO gem. Like most great comedians, she has range when it comes to acting, and her performance in Getting On proves she has the ability to reduce an audience to tears. In Claws Nash takes on a high drama role, which is something exciting and new. The show itself is quite ridiculous. I liken it to Netflix' Bloodline in dramedy format (for those who aren't familiar, both shows feature crime galore in a Florida small-town setting). Desna is the manager of a salon, and twin sister to a special-needs brother. She just wants her own salon so that they can have a life together, free from worry. But, worry clings to Desna like her own shadow.
My Wait-For-It Episode
A: The first episode, Tirana. In this episode, the main characters are introduced and pretty strongly established right away. The gist is that a crew of women working at a nail salon are helping a Dixie Mafia family launder drug money. Desna dreams of opening a high-end nail salon, Polly is fresh out of prison, Jenn married in to the Dixie Mafia, Quiet Ann is the muscle, and nobody likes Virginia. But I really chose this episode based on the ending - that's when I knew it was going to be a very fun show.
L: Episode 4, Fallout, was particularly fun to watch. Gina Torres has a nice visiting role as Sally, an old friend of Polly's -- the show's charming con-artist on probation for committing some unknown crime. Viewers start to get an idea of what type of crime Polly is working off by the conversations between Sally and Polly. They swap stories about their significantly older husbands and how much they have profited from marrying wealthy men on deaths door. Dean, Desna's younger brother rocks a highly-patriotic workout ensemble throughout this episode. Quiet Ann agrees to be Dean's personal trainer, which is also incredible to watch. Oh yeah, and Polly has to find a way to con her fellow con-artist, which involves hiding an ankle monitor in fashionable cowgirl boots.
For Your Information
This series is produced by Rashida Jones, enough said.
The show was originally meant to be a half-hour comedy but TNT took it in another direction.
Claws is set in Palmetto, Florida but films in New Orleans.
... Deep down Lowell knows she did the right thing when she agreed to take her daughter whale watching for her birthday. And Appleberry makes plans to finally pick up her degree... more than three years after earning it.