Who We Are
We are a couple of librarians who take television as seriously as books. If there is a good show out there that can be watched for free, trust us to tell you ALL about it. Because readers advisory is our profession, but viewers advisory is our calling. We love good TV and we simply must share. In real life you might call us Appleberry and Lowell, but together, in the vast blogosphere we are called Viewers Advisory.
What We're About
Lowell:
Appleberry: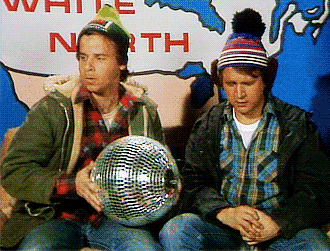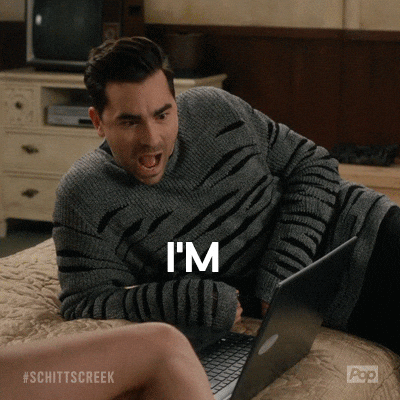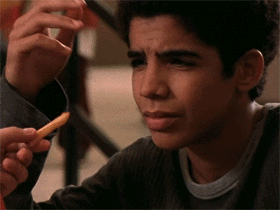 Canada Day
In honor of Canada Day (July 1), we offer this Canadian television/accidental Mark McKinney appreciation post.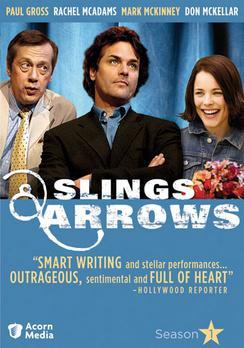 Lowell: Because actors are so silly. This show reminded me a lot of the 1992 film Noises Off. It captures a behind-the-scenes perspective of the theater and the ego required to make it in this line of work. However with this show, we get to enjoy the many (understatement!) Shakespearean references, puns and allegories throughout. I also completely relished Paul Gross in this role, mostly because it is the only role I have seen him in. But, I hope to watch more of this Canadian.
Appleberry: I love a show where you get to see how the sausage gets made, so to speak. The theater world is full of traditions and superstitions and egos and personalities, it's fun to get a peek behind the scenes. For those who aren't huge fans of Shakespeare, don't let that stop you from watching. Even if every single reference goes over your head, you can still enjoy this show. Plus the Canadian accent is so charming!
My Wait-For-It Episode
L: Episode 3 is when this show really started to hit its stride for me. It's aptly titled "Madness in Great Ones" and we are introduced to Geoffrey's nemesis: new theater director Darren Nichols. He wears pleather pants and a scarf (foreshadows a jerk). The episode follows Geoffrey's rogue effort to direct the marketing team in a mock production of Hamlet and Darren's vain attempts to convince the professional actors of his vision for the real production of Hamlet. It culminates into a drunken duel at a cast member's house. From this point on, I wanted more of the show.
A: Wait for episode 2, "Geoffrey Returns". Geoffrey takes on the task of fulfilling Oliver's bizarre last request, we learn some interesting facts about chameleons from Ellen's scandalously young new boyfriend, and Oliver's service on stage at the theater is kind of a disaster. I especially enjoyed the shady commentary from Cyril and Frank - basically the theater company's equivalent of Statler and Waldorf.
For Your Information
The lead roles in Slings & Arrows are played by real husband and wife actors Paul Gross and Martha Burns.
The use of a human skull in a stage production of Hamlet is not so far-fetched. Polish pianist Andre Tchaikowsky's skull, donated in 1982, was held on stage by David Tennant during 22 performances in 2008.
The show's creators/writers all act in the show: Susan Coyne and Mark McKinney are series regulars and Bob Martin appears in two episodes.
A: I have loved The Kids in the Hall show since I was in junior high and have watched all 5 season multiple times. I quote it a lot because I'm very annoying. At this point I don't even know why I love it so much or what might appeal to a new viewer. Maybe just that it's so weird! If you're a fan of Monty Python's Flying Circus, you might enjoy the absurdity of this sketch comedy show.
L: Dave Foley for starts. There are really amazing comedians in this show -- Mark McKinney -- but I have been a fan of NewsRadio since I was in junior high so Foley will always make me laugh!
My Wait-For-It Episode
A: Episode 4 is a strong early episode. The first few episodes have a lot of good material ("Thirty Helens" first appears in episode 2), but this is the one that really stood out to me as I watched the first season again. The best part is probably "The Daves I Know". Apparently, Bruce McCulloch knows so many Daves that he wrote a silly, and very catchy, song about. Try not getting it stuck in your head.
L: Episode 3, because "Citizen Kane!" is also a reenactment of the Viewer's Advisory creative process. I am the one who cannot remember the names of the shows or any of the actors (so in awe of Dave Foley's portrayal). It often morphs into general word aphasia (also accurate), but my writing partner is super patient and has never stabbed me.
For Your Information
Dave Foley looked so amazing as a woman during his Kids in the Hall days that a NewsRadio episode featured his character wearing his coworker's dress to a Halloween costume party and looking better in it.
The group's name "The Kids in the Hall" comes from Sid Caesar's Your Show of Shows. Caesar would blame "the kids in the hall" -- the writers -- when jokes didn't land.
Some of the show's 102 episodes had alternate Canadian and American versions with different sketches.
...At age 37, Lowell comes to terms and finally seeks the help of a driving coach for experienced drivers. And Appleberry will go to her grave trying to convince people that Canada's Worst Driver is the best show in the history of television.