Who We Are
We are a couple of librarians who take television as seriously as books. If there is a good show out there that can be watched for free, trust us to tell you ALL about it. Because readers advisory is our profession, but viewers advisory is our calling. We love good TV and we simply must share. In real life you might call us Appleberry and Lowell, but together, in the vast blogosphere we are called Viewers Advisory.
What We're About
Lowell: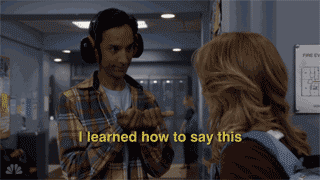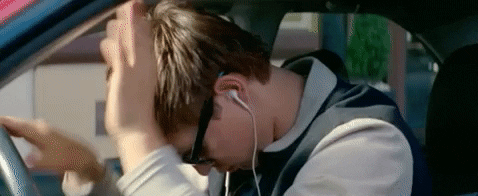 Appleberry: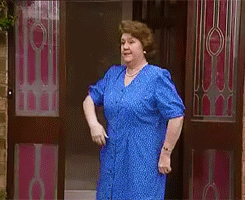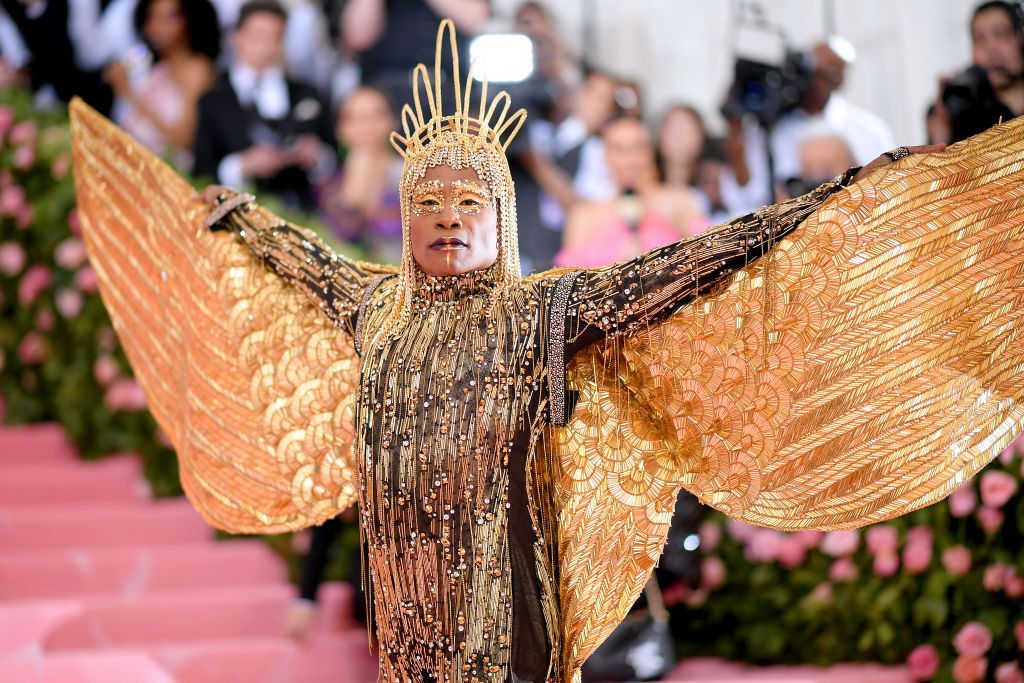 May
It may be May, but we're feeling dark. Feel our mood by watching these shows.
One Reason You Should Watch Fargo
Lowell: The language. Relax...I'm talking about the Minnesota talk and ASL. These are two forms of communication that I have an affinity for. You will hear plenty of the following: you betcha, fellas, ya don't say now...You will also see some pretty cool exchanges in sign language, with plenty of intentional misinterpretations. My favorite example includes talk of a library, and why a town would not have one. Always a great question! What makes the ASL even more fun in this show, is half of it does not include subtitles. One would be correct in guessing that what is being signed is not what is being said to the characters, or even the viewers. The tables are turned; the hearing are excluded. I think this small detail is fantastic!
Appleberry: Fargo is really intricately plotted. Don't think you can get away with multitasking while watching - no scrolling your Instagram feed or painting your nails or anything that will take your eyes off the screen. For a slower paced show, it's totally riveting and the cast is excellent but I think that what sets this show apart is the masterful way the they've woven together the myriad interconnecting storylines. Pay attention!
My Wait-For-It Episode
L: Appleberry and I picked the same episode, for the same reason! Because this show is just so strong, and there are so many things I love, I honestly feel Episode 2, "The Rooster Prince," is also the perfect wait-for-it. In this episode we meet Mr. Wrench and Mr. Numbers, the two who interact via ASL throughout the season. Mr. Wrench and Mr. Numbers are career assassins, and their presence in town only adds to the confusing turn of events and increasing body count. Mr. Wrench is played by Deaf actor, Russell Harvard, and he is the only character that appears in all three seasons of Fargo. According to Noah Hawley, series creator, he was compelled to extend Mr. Wrench's role in the Fargo storyline because he found Harvard's performance so compelling.
A: Wait for episode 3, "A Muddy Road", because I think this is the episode where we really start to take Deputy Solverson seriously as an officer. Allison Tollman is so good as Molly and as the show progresses, you realize just how capable she is - especially compared to Chief Bill Oswalt (Bob Odenkirk) who is borderline incompetent. Also, Lorne Malvo (Billy Bob Thornton) double crosses a client, gaslighting him into believing he's experiencing a biblical plague reinforcing that this dude is pure chaotic evil.
For Your Information
Mr Numbers and Mr Wrench (Adam Goldberg and Russell Harvard) communicate through ASL - but Mr Numbers is not a reliable interpreter. There's a little something extra in the show for viewers who understand ASL.
Episode titles in season one reference parables and philosophical paradoxes.
Jeff Russo, the series composer, created theme music for several of the characters in the show. If you pay close attention, you'll notice a unique sound when certain characters come on screen.
One Reason You Should Watch Barry
A: My favorite character on this show is Gene Cousineau, Barry's acting teacher, played pitch perfectly by Henry Winkler. I love the whole acting class storyline. This group of frenemies all take themselves so seriously and I find it completely hilarious. I'm almost certainly repeating myself when I say that I really enjoy a show that deals with a subculture or industry that I wouldn't otherwise know anything about. Barry is packed full of complex characters that you end up really loving despite their flaws.
L: My favorite relationship in this show involves Gene Cousineau, but if I say more about it I might spoil something. I'll add that I do have a favorite character and he alone is reason enough to watch Barry. NoHo Hank, played by Anthony Carrigan, is a member of the Chechen crime family in Los Angeles. His nickname is on account of how much he loves North Hollywood. His character's darkest secret is that he is just a nice guy. This doesn't mean he isn't ruthless. He's a criminal, but that doesn't mean he can't have friends.
My Wait-For-It Episode
A: "Make the Unsafe Choice", episode 3, is a great one. I can't choose a favorite moment but I think it's funnier than the first two episodes. The first two episodes are funny, but I think that the humor in them is a bit darker. This episode is almost silly at times, like Gene trying to walk Barry through an acting exercise or NoHo Hank's texts - hilarious. A great non-funny scene where Sally is totally thrown off in an audition gives her some depth and made her a lot more relateable for me.
L: Episode 4, "Commit to...YOU" is my wait for it. The relationship I get a kick out of starts to hit its stride. Also, the relationship I thought was a sure thing starts to stall. Barry meets up with old Army buddies, and viewers know it can't be good for him. Oh, and there is Bill Hader in head-to-toe J Crew outfitting for an excruciatingly complete duration of this episode.
For Your Information
Darcy Carden (Janet on The Good Place) plays a student in Gene's acting class. Darcy used to be nanny to Bill Hader's kids.
To achieve the perfect balance of morbid humor, Hader and Alec Berg draw inspiration from Boogie Nights and wait-for-it... Fargo!
Hader and Berg have said they were going to offer the role to Henry Winkler, but Winkler insisted in auditioning, "like everyone else" (which is so perfect, considering the role).
... For several reasons, Lowell grows more convinced that her in-door, out-door cat of three years has been unfaithful for the past three years. And Appleberry finds no fewer than six chapsticks while going through her pockets before doing laundry.