Who We Are
We are a couple of librarians who take television as seriously as books. If there is a good show out there that can be watched for free, trust us to tell you ALL about it. Because readers advisory is our profession, but viewers advisory is our calling. We love good TV and we simply must share. In real life you might call us Appleberry and Lowell, but together, in the vast blogosphere we are called Viewers Advisory.
What We're About
Lowell: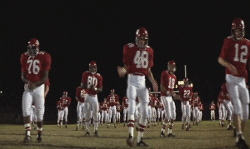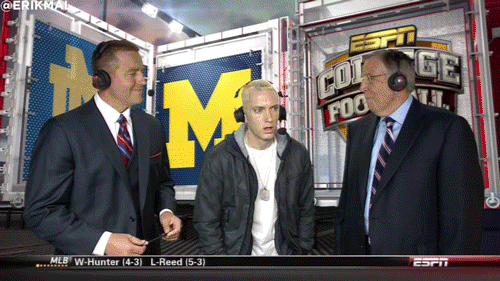 Appleberry: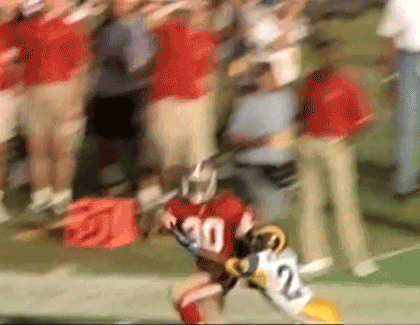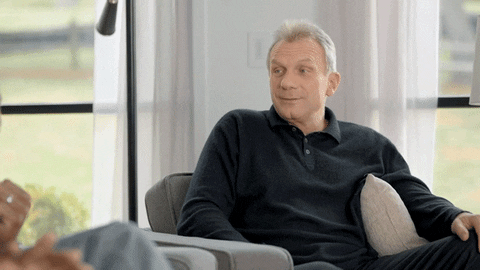 Football
Can you feel football in the air? We can! Even if you don't, it's okay. No one needs to know or like football to be able to enjoy these shows.
Lowell: If you have ever wondered what it is like to be a sports writer, watch this show. The show is based on a film (also based on a critically acclaimed book) that followed the Permian High School Panthers football team and their run at Texas State Championships. Friday Night Lights' unique feel is due to point of view. Viewers are given a reporters' lens. Artistically speaking, minimal production and tight camera angels simulate up-close and in-person perspectives. Dialogs and conversations among characters often compete with background chatter at dinner parties, or constant cracks of helmets and pads during practice. It is important to keep in mind that the presentation of the Dillon Panthers, similar to the book, is not intended to be a completely positive one. It's simply given to the individuals who choose to sit and consume it. Because of this, there's a distinct journalistic quality to the show.
Appleberry: I tell you what, I love Coach Taylor. I'll admit I was late to get into this show. But I don't think the timing could have been better for me because I started watching after Jim Harbaugh's first year as head coach of the 49ers. You might remember that after eight straight losing seasons, the 49ers made it all the way to the NFC Championship game with Coach Harbaugh. In my mind, Coach Harbaugh and Coach Taylor are basically the same guy. Tami, aka Mrs. Coach, is equally amazing and their marriage is truly aspirational. Is the camera work distracting? Yes, but you get used to it. Does Tim "Texas Forever" Riggins have a Canadian accent? He sure does. It doesn't matter. It's a perfect television show.
My Wait-For-It Episode
L: I'm just going to ask that you watch the whole Pilot episode. It is such a strong pilot. There is immediate drama, tension, a solid 7 minutes of football and a cliffhanger-ending. Honestly, there is not enough space for me to fully articulate everything I love about FNL, and really what I love about high school football. If you are new to football, or perhaps you are over the NFL, this might be a nice alternative. It certainly can provide insight into why football is such a big part of U.S. culture. At the very least, you will learn quickly that in Texas, football is king.
A: "Eyes Wide Open" is so great and it's only the second episode. You really don't have to wait long to get on board with this show. I challenge you to not get chocked up when Coach Taylor visits Jason in the hospital. The Panthers' season is uncertain, but hopefully there's truth to their motto: Clear eyes, full hearts can't lose. Also, Tami gets a job as the high school's guidance counselor which may turn out to be a source of conflict for the Taylors.
For Your Information
Kyle Chandler worked as a volunteer fire fighter while filming FNL.
One way the film producers achieved the natural feel to FNL is by never rehearsing. They would simply start shooting and hope it was good.
Connie Britton reprised her role as coach's wife for this show. In the movie Friday Night Lights she starred next to Billy Bob Thornton, Coach Gary Gaines.
One Reason You Should Watch The League
A: If you play fantasy football, then you should probably watch this show. Without a doubt, a lot of what goes on in The League is very exaggerated but fantasy league members will surely recognize the competitiveness, the trash talk, lineup tinkering, weird superstitions, and accusations of collusion. I only played fantasy for one season and it was just too intense for me. Fortunately, I was able watch The League and experience all the fun and drama from the sidelines. Disclaimer: the humor in this show is very blue. Also, I don't think you're really meant to like the characters (they're all pretty awful) but that makes it much easier to laugh at all the terrible things they do to each other.
L: Um, because we all act kinda silly when it comes to our League. This show captures the absurdity of fantasy football. And while I laugh at it, deep down I know they are essentially mocking me. I'm okay with it. I like to think I am as sensible as Jenny, the wife with an uncanny recall for NFL roster and status updates, but that might be wishful thinking.
My Wait-For-It Episode
A: In episode 4, "Mr. McGibblets", Kevin has a plan to get his daughter to stop playing with a super annoying toy and enlists the help of his stoner brother, Taco. And Pete takes Andre on what was supposed to be his anniversary trip to a spa. This solidly funny episode also features a cameo by an NFL player.
L: "Sunday at Ruxin's," episode 3 of the first season is great. In a nutshell, the league members are invited over to Ruxin's house one Sunday, which includes an unexpected meal, with several courses...in the dinning room...away from the TV. There is a funny supportive-parent parody when Kevin and Jenny defend their daughter's "fun with feces" stage (if that's not a real thing, give it time).
For Your Information
Mark Duplass and Katie Aselton, who play Pete and Jenny, are married IRL.
Kevin and Jenny's daughter Ellie is played by Dave Foley's (of Kids in the Hall and News Radio) daughter Alina Foley.
You may recognize Paul Scheer (Andre) from the children's show Yo Gabba Gabba, in which case I am sorry.
...For a third consecutive year, Lowell successfully dodges recruitment into the PTA. And, disillusioned by the NFL, Appleberry turns to the CFL for her football fix. Go BC Lions!