Who We Are
We are a couple of librarians who take television as seriously as books. If there is a good show out there that can be watched for free, trust us to tell you ALL about it. Because readers advisory is our profession, but viewers advisory is our calling. We love good TV and we simply must share. In real life you might call us Appleberry and Lowell, but together, in the vast blogosphere we are called Viewers Advisory.
What We're About
Lowell: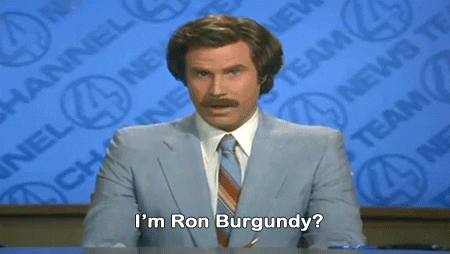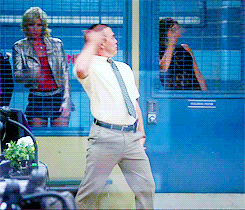 Appleberry: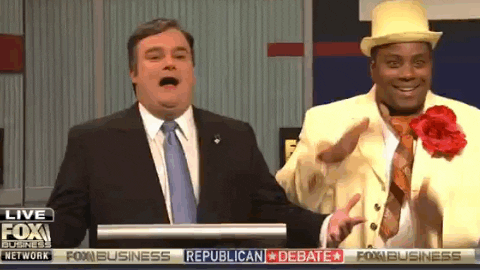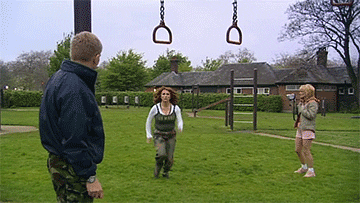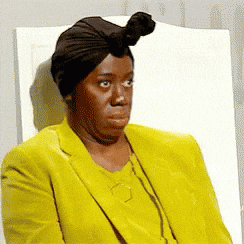 Labor Day
Do you ever feel like labor never quits? Here are two shows that capture the daily grind in special ways. When you have time, take a break and put your feet up. These shows will make you feel like you are not alone.
Lowell: My number one reason to watch P&R is Leslie Knope. The world would be a better place if we all tried to be like Leslie. Some might describe her as painfully positive, but I describe her as perfectly positive. She is ambitious and finds the good in everyone, which is why mostly everyone ends up loving her back in some way.
Appleberry: It's definitely Leslie Knope - she is earnest and generous and brings out the best in the people she loves. But since my very astute partner already has Leslie covered, here's another good reason to watch: Parks and Rec vs Library. You don't have to be a librarian to appreciate the bitter rivalry between the Parks Department and the Library, but every librarian I know is completely tickled by it. Leslie compares the library to a biker gang and describes them as "the worst group of people ever assembled in history. Mean, conniving, rude, and extremely well read which makes them very dangerous." I love it!
My Wait-For-It Episode
L: "The Banquet," first season, is so much fun to watch. The majority of the episode takes place at a banquet in honor of Leslie's mother. But it is bracketed by a scene in the government building and a scene in the bar. Both scenes showcase another great character, Tom Haverford (played by Aziz Ansari). There is one moment during the banquet that cracks me up every time, involving an overdressed Ann Perkins and Leslie Knope sporting a male hairstyle she has dubbed "The Mayor." In this episode the friendship between Leslie and Ann grows into one based on shared values.
A: Several people have told me that they don't watch the show because they just couldn't get into the first season. There are some significant changes between the first season and the second including Leslie being deliberately presented as more intelligent and capable, some of the background characters joining the ensemble cast, and a kinder tone . If you aren't knocked out by the first season (which is only 6 episodes) give season two a shot. "Pawnee Zoo" is the season 2 opener with a ripped-from-the-headlines plot: Leslie performs a penguin wedding and must deal with the fallout when it's discovered that both penguins are male.
For Your Information
The exterior shots of Pawnee City Hall are actually Pasadena City Hall in California.
Ron Swanson is a secret saxophone player. The writers didn't know that Nick Offerman actually plays the saxophone.
Andy was supposed to be a temporary character. When Chris Pratt did such a great job, Andy became a regular character.
One Reason You Should Watch Superstore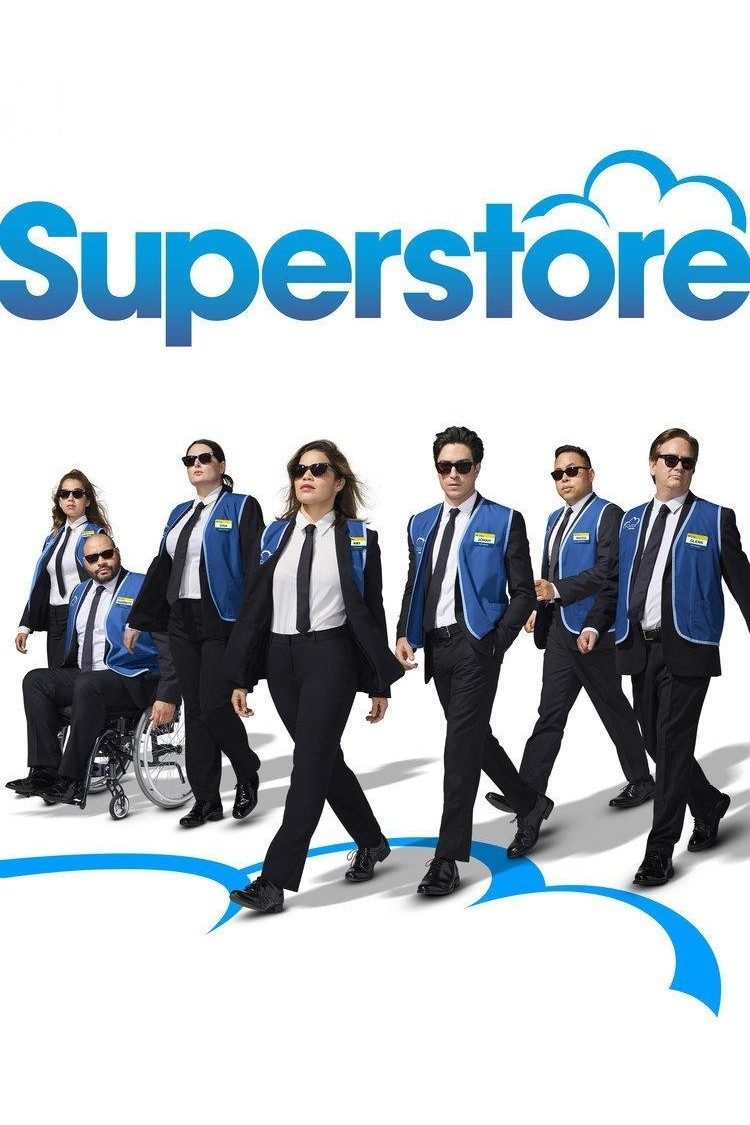 A: Have you ever worked in retail? Superstore is obviously a heightened version of the experience but it feels so familiar and even some of the more outrageous moments seem totally plausible. Weird/annoying/creepy co-workers, terrible customers, and frustrating management are not unique to retail but they almost always go hand in hand. On the flip side, there are often people that are cool to work with and the odd moments of fun that break up the day to day grind.
L: The aisle transition scenes alone are reason enough to watch this show. In every episode the camera cuts away from the main cast to subtly pump humor into the storyline. Anything from the bizarre to so-typical-it's-relatable works in these transition shots and I would watch a whole montage of them if it were out there. I've looked. My favorites typically involve elderly Myrtle Vartanian, Cloud 9's longest serving employee (according to Wikipedia).
My Wait-For-It Episode
A: Episode 4, "The Mannequin", things escalate when Amy and Jonah's... pranking? work fliriting? hazing?... goes too far. There's a great scene where Cloud 9 manager Glenn mistakenly believes that Jonah has murdered someone. Subplots have Mateo on a power trip that lands most of the employees in the freezer and Glenn and Dina competing for the chance to adopt Cheyenne's baby.
L: I'm going to jump straight to Season 2 as well, since everyone knows that I cannot resist a good Halloween episode. "Halloween Theft," uses the character of Dina to carry out a costume transformation trope and it works, times 10. Since Dina is hot on the tracks of a Halloween theft, it is apt for her to be dressed as -- er -- a hot cop. And, she remains focused and mostly professional at all times. Oh, and Jonah's costume is my favorite, and you will have to watch through to the very last line if you can't work it out on your own.
For Your Information
Cloud 9 is also featured on the shows The Mindy Project and Good Girls.
An Olympics-themed episode aired between the first and second seasons, but is set chronologically in the first season.
In a Season 2 episode, Jonah dares Amy to sing the theme song from "Charles in Charge" because there is a running joke among the cast that Ben Feldman looks like Scott Baio.
...Lowell questions everything in life, including the efficacy of a clever kicker in her monthly blog. And Appleberry joins a mail order sticker club approximately four seconds after learning that it is a thing.