The long-awaited and heavily anticipated Black Panther movie is finally here! Reviews are in, and critics are saying it's the best and most elevated Marvel movie to date. Many people who have seen it already plan on seeing it again!
This is the first movie in the Marvel Cinematic Universe led by a predominantly black cast. It's also the first movie from a black filmmaker, Ryan Coogler, to boast a budget in the range of $200 million. This first film led by a black cast, directed by a black filmmaker, is expected to become a global blockbuster.
Some Facts About Black Panther
The Black Panther character was introduced in April 1966, and is the first black super hero in "mainstream" comics. He wasn't written by a black author until 1998.
The title of Black Panther is a ceremonial one. All monarchs of Wakanda are known as the Black Panther and King T'Challa is the current one.
T'Challa has a PhD in Physics from Oxford University. Erik Killmonger, his nemesis in the film, has his PhD in Engineering from MIT.
Shuri, T'Challa's half sister, is an engineering and robotics genius on par with Tony Stark. She has created many additions to Wakanda's modern technology, as well as adding multiple upgrades to the Black Panther suit.
Due to a meteorite crash 10,000 years ago, Wakanda has a rare mineral resource called vibranium, one of the most durable materials in the Marvel world (Captain America's shield is a mix of vibranium and steel).
Wakanda is the most technologically advanced country on earth and has never been colonized by any European nation.
The Dora Milaje are the elite warrior women who protect Black Panther and the royal family. They are the best and the strongest from the 18 villages all over the nation. Well-versed in martial arts, weaponry, and diplomacy, these women are a force to be feared and admired.
Black Panther is faster than Wolverine and Captain America. He can run up to 50 MPH. He is also immune from all diseases, is the richest man in the Marvel universe, and his superpowers include hearing, sight, smell, and strength.
Read About Black Panther
For those who want to read more about T'Challa, the Black Panther legacy, and Wakanda, check out these suggestions:
More Black Superheroes
More Black Comics
The following are a mix of fiction and non-fiction graphic novels featuring prominent black figures and characters. Most of these selections are written and/or illustrated by black creators.
Are You Going to See Black Panther?
Have you seen it already? How many times will you be seeing it? Do you have any other favorite black superheroes or comics?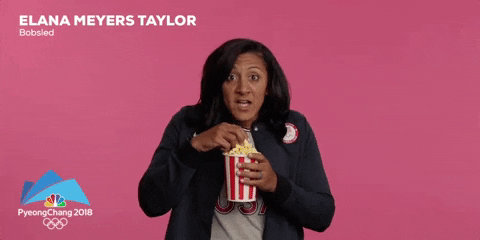 Blog Category
Equity, Diversity and Inclusion
Graphic Novels
Teens