Occasionally you might find yourself looking for a book so niche that it can only be borrowed via Link+. Know that if obscure titles like these can't be found in our extensive collection, we can track it down via our Link+ or interlibrary loan service (aka "ILLiad"), and get your oddity delivered to you. We have also recently added movies and music CDs to this service. On the rare occasion that we don't carry what you're looking for, our eBook and interlibrary services can nearly guarantee you free access to whatever media you're looking for. Here are a couple of Link+ picks that I read recently.
Entangled by Graham Hancock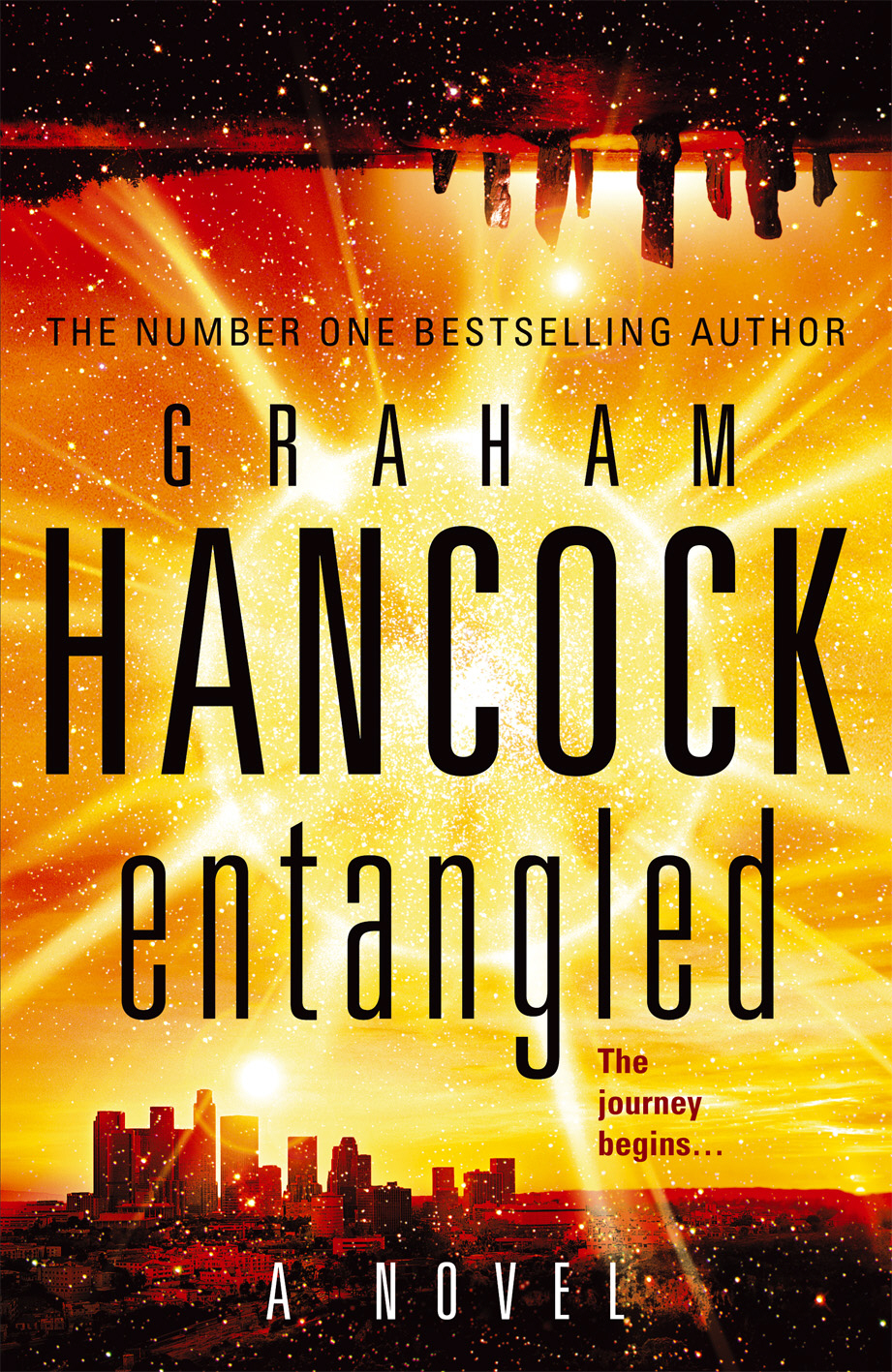 Graham Hancock is a recurring guest on your favorite podcast. It's a platform he's used to present evidence that humanity is a species with amnesia, that we come from a forgotten, advanced civilization that goes back many more thousands of years than most would accept. Some of his more persuasive arguments are in pointing out anomalous human-made megaliths, in particular Gobekli Tepe, a site predating the Great Sphinx and, according to Hancock, could only have been made by people with an advanced knowledge of masonry and astronomy, which in turn could have only come from a lasting culture that has stood for the long, requisite time to develop those disciplines. Whether or not they're true, they're interesting ideas to entertain, and the compelling foundation for his first work of fiction.
Entangled is an extended stay in Graham Hancock's psychedelic ideas and the author's unique voice and far out concepts are all here. Living in the present day, Leoni journeys to another dimension, the Land Where Everything is Known, via chemical technology and learns of her destiny to aide in saving the Earth. Ria, living 24,000 years ago in prehistoric Spain, finds her way into the spirit world with the help of telepathic Neanderthals. The two gradually become aware of the other, guided by their shared mentor, and must form a team working together via the spiritual substrate in order to defeat a time-traveling, soul-eating demon.
Outside of the psychedelic sequences, the book is at its page-turning best when it revolves around Ria and her psychic Neanderthal friend in a Stone Age world that may as well be a high-fantasy setting. So it's all the more unfortunate that this nearly decade-old book ends on a cliffhanger, setting up a sequel that would follow Ria much more prominently into the spirit world setting, which would have no doubt contained more scenes inspired by the author's own trips into the spirit world…
America the Beautiful by Moon Unit Zappa
I knew nothing about America the Beautiful other than its author, Moon Unit Zappa, being the daughter of Frank Zappa. As a huge fan of his I was curious to see if she inherited her father's infamous wit. She most definitely did, so much so that I didn't mind reading what is essentially a rom-com revolving around a fictionalized version of the Zappa family. Controversial artist Boris Throne, who died suddenly at 50, left a legacy of beautiful and obscene art pieces, as well as fans that his oddly-named daughter, America, has to deal with when they recognize her name. Sound familiar?
Half of the narrative is of America bouncing between relationships while trying to get over her most recent break-up. While those stories are consistently and genuinely funny, much more interesting was America's struggle to find her own identity while living under the shadow cast by her father's famous surname. Moon Unit's essay in Afterbirth reveals that the fictional Throne family drama of absentee parents dealing with fame is actually an honest look at what it's like to grow up and live as the child of a celebrity. And, as a Zappa fan, the book was also a bit of a revelation of the personal cost of some of my favorite music.