eSpotlight - Goodbye, Norma Jeane
eSpotlight - Goodbye, Norma Jeane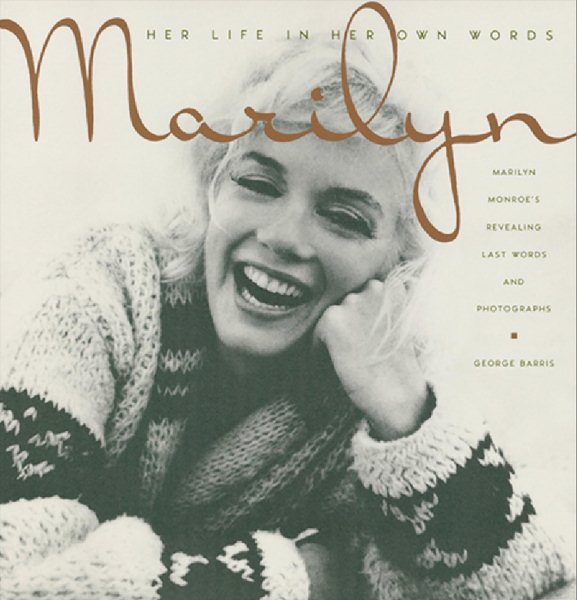 August 5th marked the 56th anniversary of Marilyn Monroe's death at the age of 36. Hers was a short and tumultuous life, and the intervening years have enshrouded her in layers of rumor, conspiracy, and myth. Today let's celebrate the woman and the movie star through her pictures, words, and films.
Marilyn Monroe: Cover to Cover
This big book of pictures showcases all the magazine covers Ms. Monroe graced during her lifetime. They span her entire career, from a British publication in 1946 to the last month of her life.
The Misfits was the last completed film for both Marilyn Monroe and Clark Gable. Written by Arthur Miller, the film centers around a recently divorced woman and her relationship with a pair of Nevada cowboys.
Tribute: Marilyn Monroe: This sympathetic graphic novel tells the story of Monroe's life and legend.
This little assortment of albums highlights songs, radio spots, and commercials from across Monroe's career. All of the greats are here!
I love all of Marilyn Monroe's films, but my absolute favorite is How to Marry a Millionaire, starring Monroe, Lauren Bacall (another favorite), and Betty Grable. Monroe plays a husband-hunting bombshell with a painful secret -- she needs glasses to see. As a little girl who also needed glasses, I've always appreciated this scene:
Want more Marilyn Monroe?
This is just the tip of the iceberg! We have lots of biographies in eMedia formats. Don't forget to check out her movies, too! We have many on DVD.
Got questions? We've got answers!
Feel free to contact us. We will happily answer any questions you have!
We're always open!
Don't forget! You can find help, tips, and links to other resources at our eBooks, eMedia, and eLearning pages — available 24/7.