If you are like me and have had no experience in reading Japanese manga or their associated anime, you may be bewildered by the sheer volume of titles!  Luckily, I have a couple of anime and manga advisers.
The libraries carry manga and anime for all age groups.  Manga are located in the Graphic Novel section.  For example, you can find Pokemon Black and White in the juvenile series section, Dragonball Super in the Teen Room, and I Am a Hero in adult fiction.
As someone who had no background in anime, I waded in first with Studio Ghibli's and Hayao Miyazaki's films like My Neighbor Totoro and Ponyo.  I highly recommend testing the waters first with Mr Miyazaki's movies so that you will get accustomed to Japanese culture and film-making.  Watching the movies definitely prepared me for anime series that can run in episodes of a hundred or more!
When I first saw Spirited Away, I was thrown off by the long scenes with no dialogue and by the jump from the "real world" to the demon world.  Also, the characters (including adults) seemed remarkably youth-oriented, which is part of the Japanese culture.
The Three Anime That Started My Journey:
Beautifully animated, this anime reminds me of Buffy the Vampire Slayer, due to its content.  Unlike many anime, this one was not school-based, but is about the adventures of a young man, Tanjiro, who is thrown into the dark world of magic because he wants to save the soul of his sister Nezuko, who meets a gruesome fate.
Pros:  Beautiful animation, nail-biting cliffhangers, best action fight scene between Tanjiro and Rui (spider demon.)  And the soundtrack, "Gurenge" by Lisa is an addictive earworm!
Cons:  Zenitsu, who is possibly one of the most annoying characters I have ever seen!  Violence was sometimes difficult to take.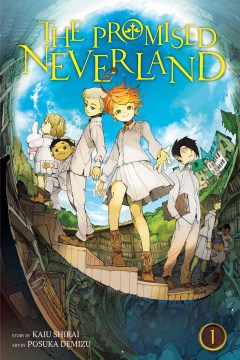 Once again, this anime drew me in because of the beautiful animation.  Do not be deceived by the bucolic scenes, though!  The school and its headmistress, Isabella, are definitely more than they seem.  Taking place in the future year, 2045, this dystopian anime was the perfect series to binge-watch during the pandemic.  The beautiful landscapes starkly contrasted with dark themes.
Pros:  Beautiful animation, cliffhangers, deepening mystery, dastardly villains, antiheroes
Cons:  Disturbing content.  In my opinion, the disturbing events in this anime often match or exceed what happens in another violent school series, Danganronpa.  This is not for children.
My guides in the anime world are big fans of My Hero Academia.  The characterization is first rate and fully-developed.  We learn the backgrounds of each character and their motivations.  I especially enjoyed the development of Shoto Todoroki, who was just a background character in early scenes.  Todoroki's complex relationship with his father is especially revealing.  Main character Deku has some of the most evolving storylines.  The growth of both Deku's mentor, All Might, and his bully, Bakugo are intriguing and thought-provoking.  The main theme  pervading the series is that appearances can be deceptive.
Pros:  Complex characters, ongoing developing plots, teamwork, interesting themes
Cons:  Cartoonish artwork did not appeal to me after seeing the art in Demon Slayer and Promised Neverland.
Please let me know if you have any questions in the comment area below!
Comments
Your Comment
Hi George,
My anime experts recommend the following:
For fans of Shonen Jump manga: Dragon Ball, Bleach
For those who like School and the supernatural: Assassination Classroom, Melancholy of Haruhi Suzumiya
For those who like School romance: Ouran High School Host Club
Humorous: Gintama

Hope that helps!
-Ila
Add new comment